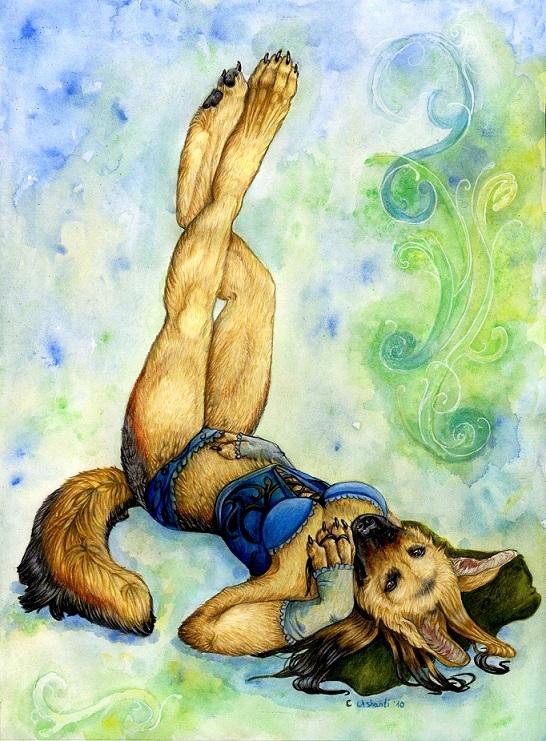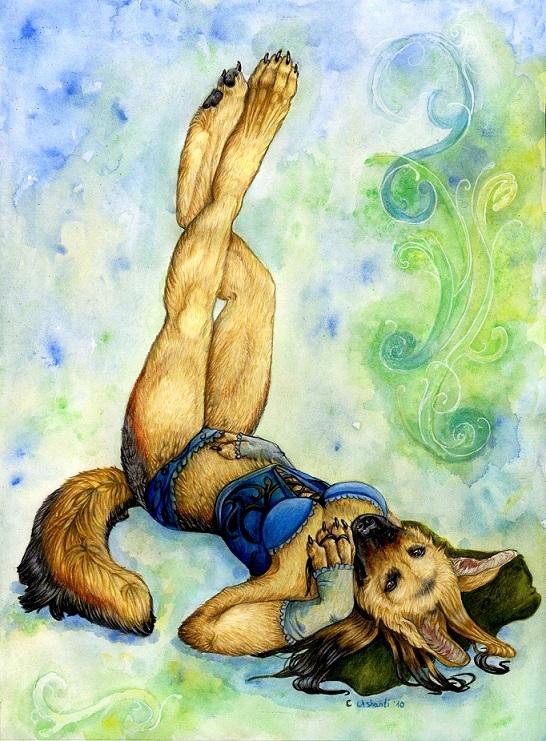 Watch
Sorry for he crappy title

A German shepherd dog lady for the EF Artshow this year.
I need more practice in drawing canides, so this girl was really a challenge for me *g*
I used Prismacolor/Polychromos colored pencils, water color and some white gel pen

Can you overcome a temptation?
Foto references used:
[link]
Please do not use without permission.
Art is (c) Ashanti-Whitefur