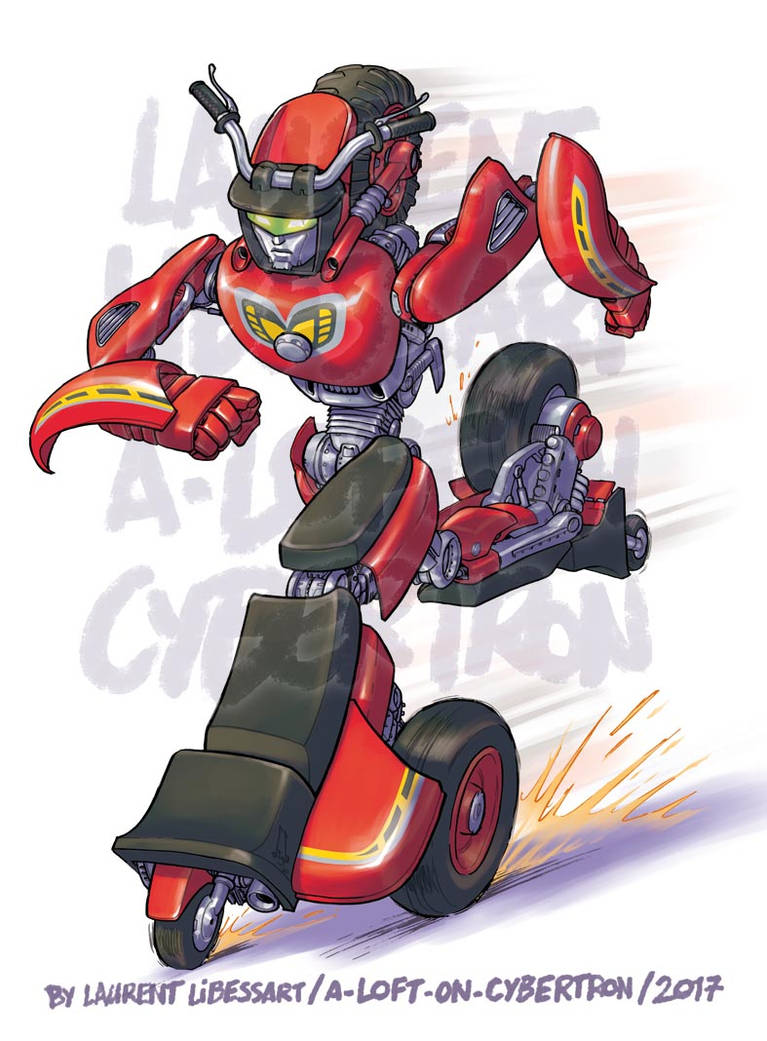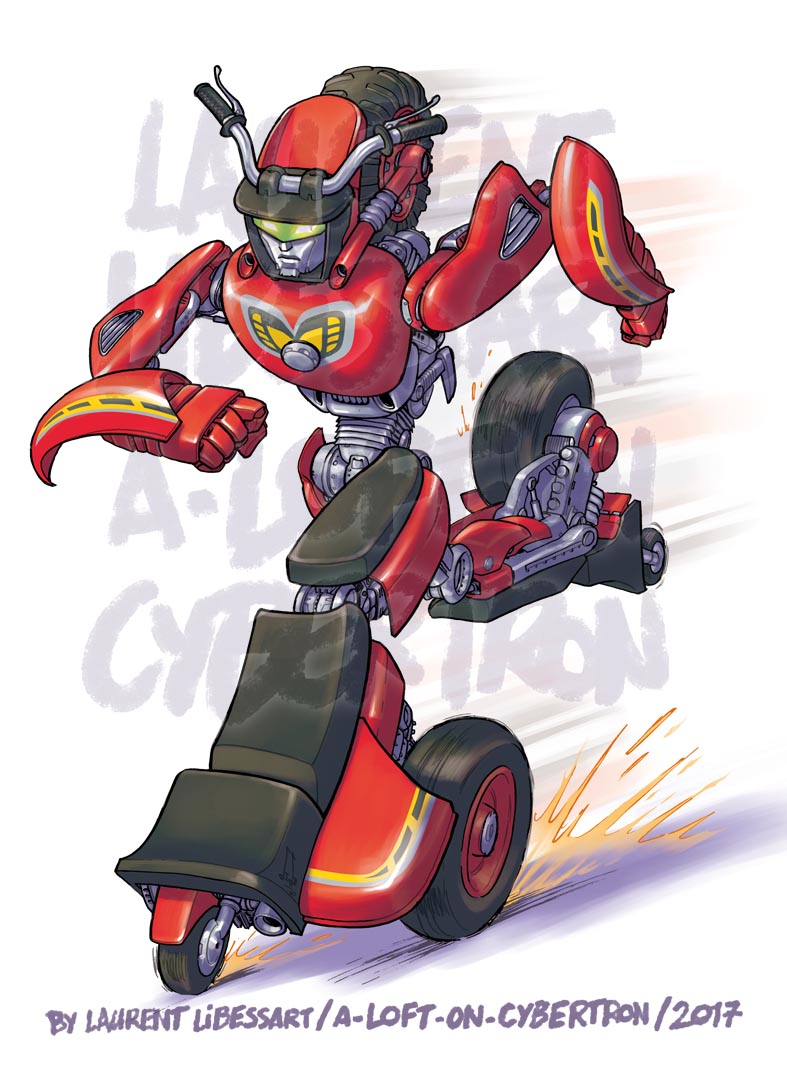 For this one, I wanted to make a drawing adaptation of this toy :
a-loft-on-cybertron.deviantart…
They were transforming robots from Mc-Toy (later Maisto) that had very simple transformation but a detachable motor whit wheels that could give propultion to both mode. Pretty clever for such a simple thing.
The toy is very simple and has almost no articulation but it's enough to fuel my imagination and it gives a lot of room for interpretation ! So as the gimmick is around propultion, I choose to draw him as a speed rolling bot with a pretty dynamic pose. It's the contrary of the impression the original toy gives at first and it's fun.
And I like the handlebar as horns. It gives him personnality.
I'll surely do some of the rest of the casting of this line for sure !