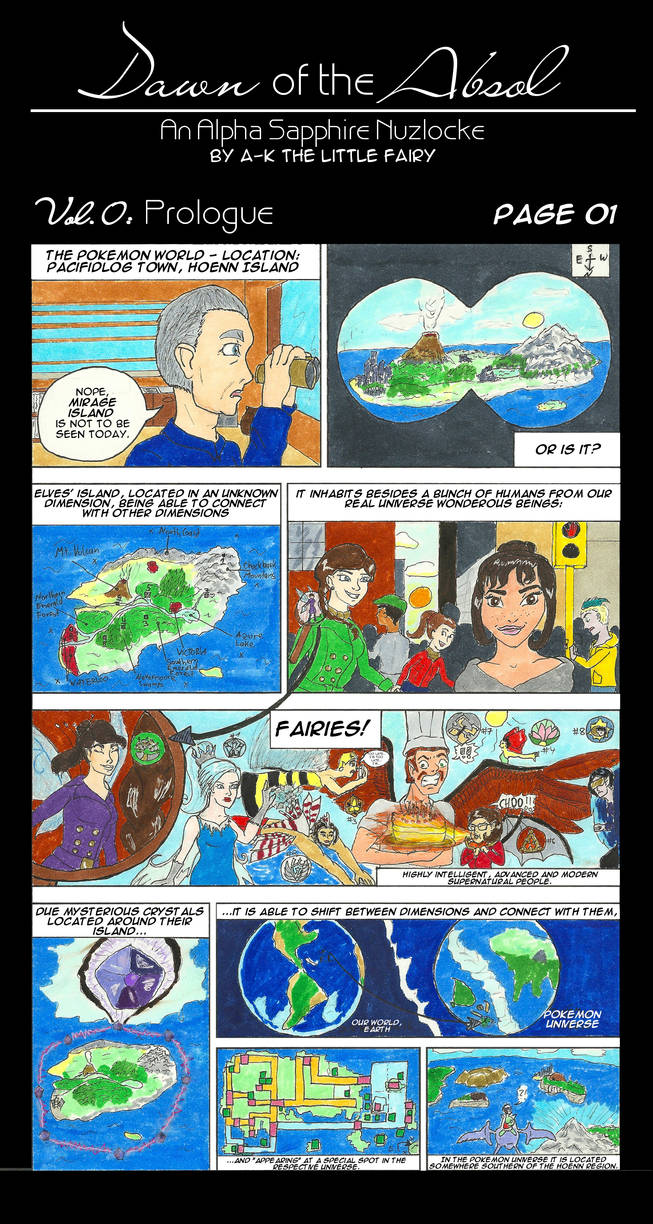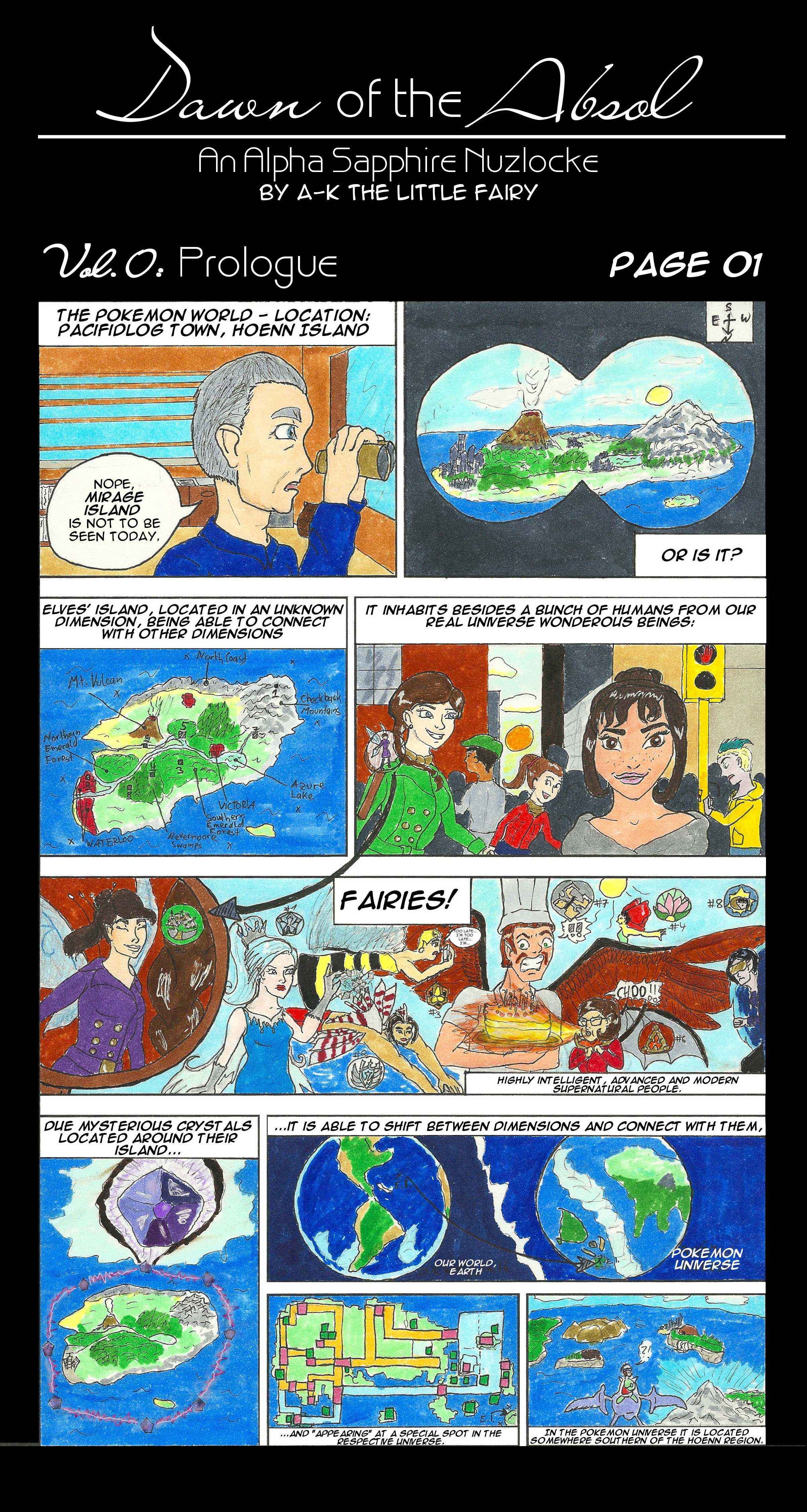 Watch
alternative title: "What the HECK is Elves' Island??"
|
Cover
|
next
|
Oi, it finally starts!
I'll try my best to explain all things prior the actual Nuzlocke story here in the Prologue e.g. where our protag Scarlet comes from, how things happened, how she got to Hoenn and why certain characters will be "slightly" different from the actual game!
On panel 3 there are numbered spots seen, those are the capital cities of the located fairies (way smaller in size than the few human cities), the numbers match with the fairy types and their emblems demonstrated in the 5th panel:
#1: Snow Fairies - SNOWVILLE
#2: Azure Fairies - ORWELL CITY (located exactly underneath the capital city of the Humans living there)
#3: Bee Fairies (alt.: Insect-like fairies) - BEEHAVEN
#4: Floral Fairies (alt.: Plant Fairies) - EMERALD SWAMPS (not sure about the name...)
#5: Wood Fairies - GREEN WILLOW CITY
#6: Volcano Fairies - NEW GREAT FLAMESHIRE
#7: Mountain Fairies (alt. Manufacturer Fairies - TERRA FRACTALIA
#8: Lunar Fairies (that's Scarlet's type, by the way) - NEVERMOORE
Fun fact: My very first thought to get connections between my OCs' universe and the Pokemon universe flushed through my mind while I did
this peculiar drawing
about 2 years ago (when I also got Omega Ruby to play) and another fun fact that the roots of creating my (mostly fairy) OCs lie in my love to the Pokemon franchise!
I hope you like it and feedback is always appreciated! [If there are any writing mistakes etc, just inform me - due the fact I'm no native English speaker sometimes they may be grammar or spelling errors without me noticing but I'll try to improve]

Nice, I like the world building!
Reply

Yes finally you started hoping to see more of the faries, preferably the ice kind
Reply

Thanks for your feedback! Unfortunately I haven't planned Snow Fairies being featured outside the Prologue.. but who knows, maybe I'll do some extras with them or else!
Reply

Ah.
Interesting take on the different dimensions and fairy lore inclusion.
And the origins of Mirage Island in Hoenn... that's also intersting!

Looking forward to seeing how this plays out in the story.
Reply

Thanks a lot! Honestly "Elves' Island" is not "Mirage Island" but just like Mirage Island(s) it appeared from nowhere!
Reply

Professor Xion: This is interesting. In most runs, Mirage Island isn't explored. It cool you incorporated this.
Reply