Guess what?!
I wrote a short story and drew a lot of pictures for it.
Off and on, I've been making this since September, or late August if you count the picture that inspired the story.

IT'S ALMOST DONE AND I CAN'T WAIT TO SHOW YOU!
So here's a little sample: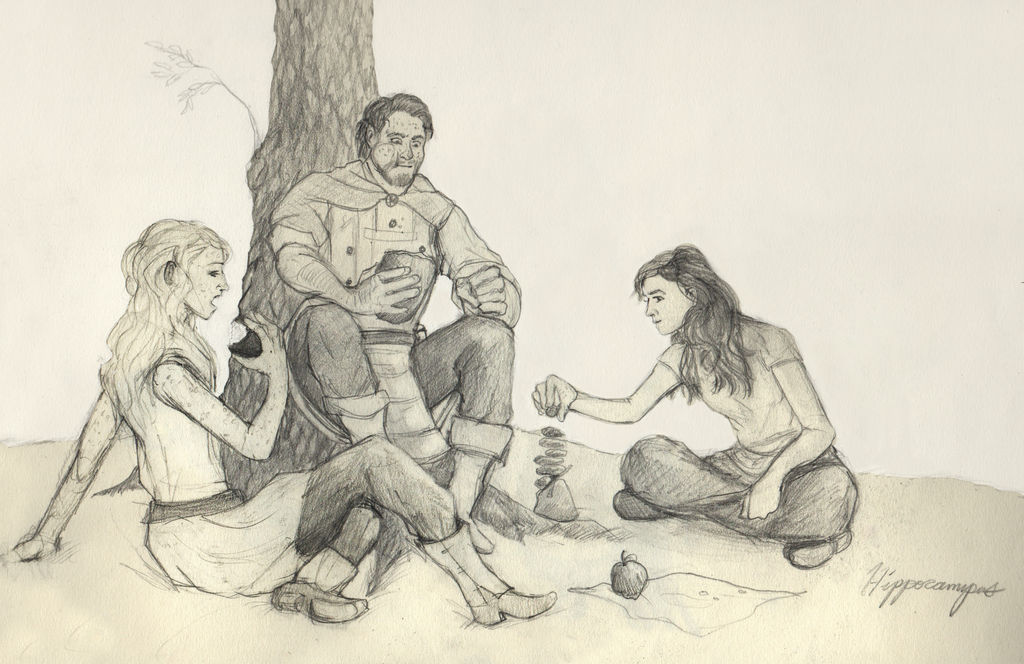 You can (please do) guess whatever you want about the three principle characters here.

I will be releasing the story and drawings consecutively over a few days- hopefully at the same time each day. I haven't tried the dA premium scheduled posting feature yet,
so I had better before my membership runs out.
Here are a few facts to get you started:
1. 2 of them are siblings
2. They are all employed at the same place
3. The story is set in Medieval times

So give me just a little more time to scan the rest of the pictures and edit...
Okay! I will hopefully kicking this off early next week.
I hope all of you watchers enjoy this (all two of you)!