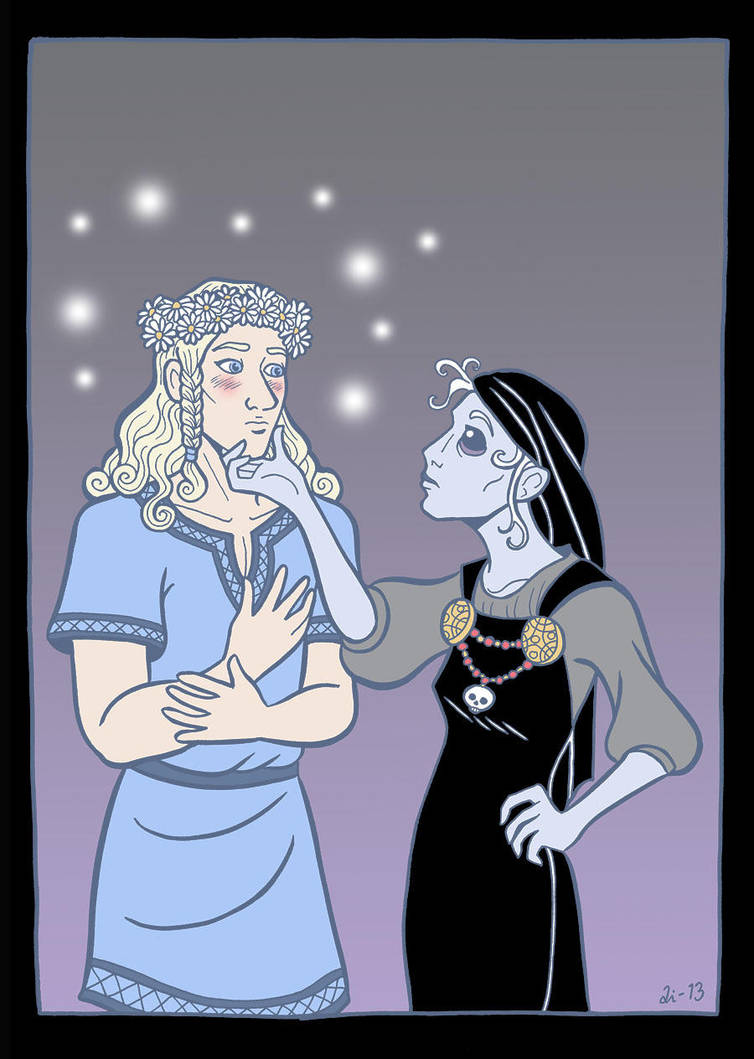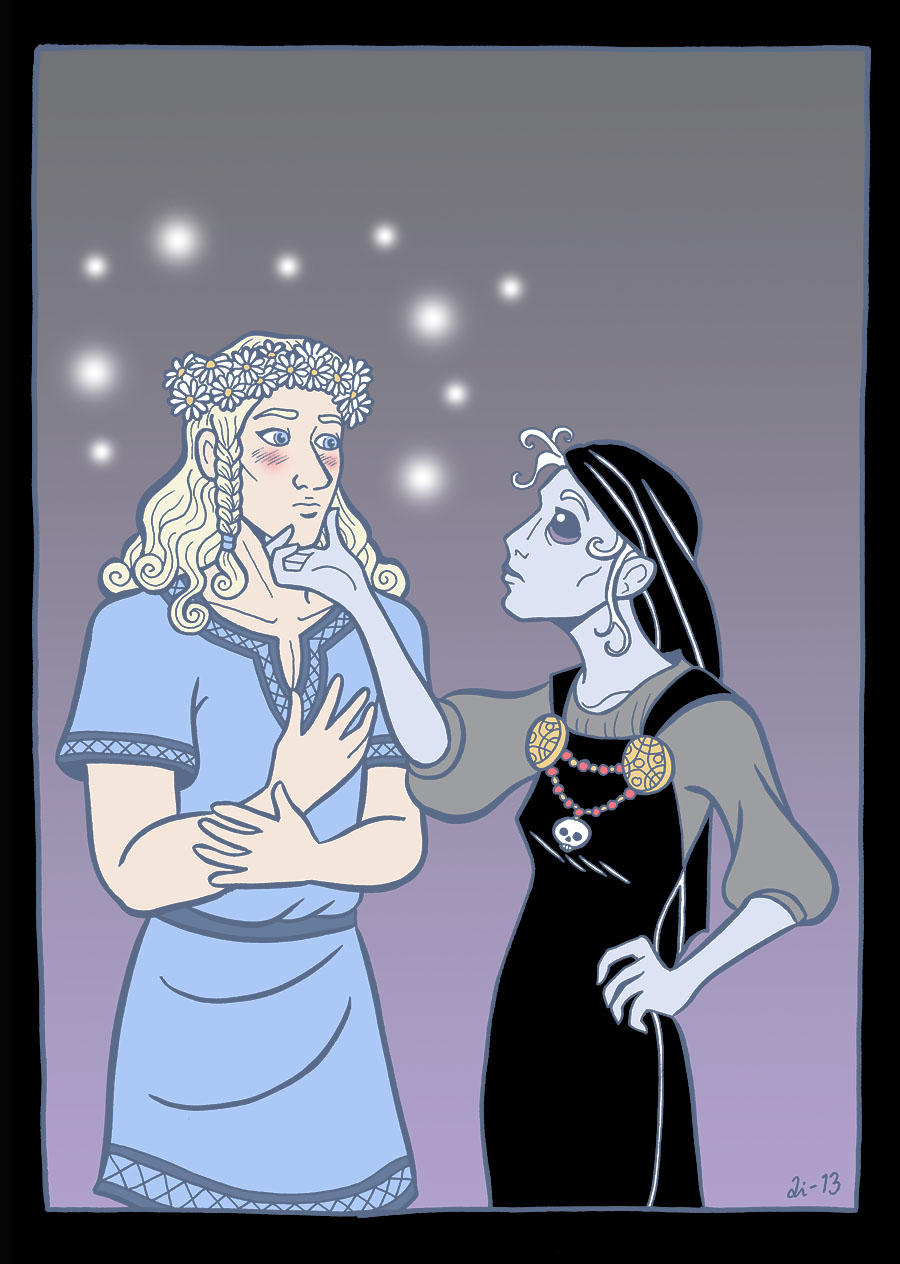 Watch

asked me to draw the god Baldur (or Baldr or Balder) from Norse mythology.
Baldur was the son of Odin, the king of the gods, and his queen Frigg. He was the wisest and most gracious of the gods and is described as so fair and bright that light shines from him. In
Gylfaginning
it is said that: "A certain herb is so white that it is likened to Baldr's brow; of all grasses it is whitest, and by it thou mayest judge his fairness, both in hair and in body". In Sweden that flower is called Baldersbrå ("Baldr's brow") and that is why I let him wear a wreath of those flowers.
Despite Baldur's splendid qualities, his only function in the Norse mythology is to die. He was killed by a spear or an arrow made by a mistletoe, the only thing on earth who hadn't vowed never to hurt Baldur. His mother Frigg didn't bother to ask the mistletoe to make the vow, since the plant seemed so harmless. When Loki, the mischief-maker, heard about this, he made a spear of the mistletoe and tricked the blind god Höder to throw it at Baldur. And so Baldur died and descended to Hel, the Norse underworld ruled by the goddess who was also named Hel. He would only be allowed to return if everything in the world wept for him. Loki refused to do so and Baldur had to remain in Hel. It was said, though, that after Ragnarök Balder would return from the dead and rule over the new earth.
The danish cartoonist Peter Madsen made a new twist to this story in
Balladen om Balder
("The Ballad of Baldr"). In his version Baldur and the lonely Hel become a couple, which I thought was just brilliant (yeah, you know I would love that). I think there may be something like that going on in my drawing as well.