Hello!
My Description:
Hello People!
It's me Liliana and I have amazing arts!This is the third account of
Enjoy my art and be sure to look out for messages!
Bye!From Liliana Lakeville.
Miriam Maria Judejan's Description:
Hiya!I am Miriam,Liliana's friend.I am working on my secret notebook!As you can see,I got brown-ish blonde hair!I really like My Little Pony and ANIMALS!
Bye!From Miriam.Hope you enjoy our art!
So that's our message.Hope you all enjoy our art!
Miriam is the one that has muro drawings here.REMEMBER! XD
My favorite adopts by Gardosen~

S O C U T E!

My friend(s)



PastelLights~ Derpylicious8~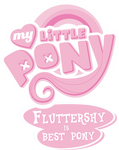 ________________________▓▓▓
_______________________▓▓▓▒▒▒▓
____________________▓▓▒▒▒▒▒▒▒▓______▓▓▓▓▓▓▓▓▓▓▓▓▓▓▓▓▓▓
__________________▓▓▒▒▓▓▒▒▒▒▒▓▓▓▓▓▓▓▓▓▓▓▓▓▓▓▓▓▓▓▓▓▓▓▓▓▓▓▓
________________▓▓▒▒▒▓▒▒▒▒▒▒▒▓▓▓▓▓▓▓▓▓▓▓▓▓▓▓▓▓▓▓▓_______▓▓▓▓▓▓▓
_______________▓▓▒▒▒▓▒▒▒▒▒▒▒▒▓▓▓▓▓▓▓▒▒▒▒▒▒▒▒▒▓▓▓▓▓▓▓▓▓_______▓▓▓▓▓
_____________▓▓▒▒▒▒▓▒▒▒▒▒▒▒▒▓▓▓▓▓▓▓▓▓▓▒▒▒▒▒▒▒▒▒▒▒▓▓▓▓▓▓▓▓▓______▓▓
____________▓▓▒▒▒▒▓▒▒▒▒▒▒▒▒▒▓▓▓▓▓▓▓▓▓▓▓▓▓▓▒▒▒▒▒▒▒▒▒▓▓▓▓▓▓▓▓
___________▓▓▒▒▒▒▓▒▒▒▒▒▒▒▒▒▓░░░░░░▓▓▓▓▒▒▒▓▓▓▓▒▒▒▒▒▒▒▒▒▓▓▓▓▓▓▓
__________▓▒▒▒▒▒▓▒▒▒▒▒▒▒▒▒▓░░░░░░░░░▓▓▓▓▒▒▒▓▓▓▒▒▒▒▒▒▒▒▒▒▓▓▓▓▓▓
__________▓▒▒▒▒▒▓▒▒▒▒▒▒▒▒▒▓▓░░░░░░░░░▓▓▓▓▓▒▒▒▓▓▓▒▒▒▒▒▒▒▒▒▒▓▓▓▓▓
__________▓▒▒▒▒▒▓▒▒▒▒▒▒▒▒▒▒▒▓░░░░░░░░░░▓▓▓▓▓▒▒▒▓▓▒▒▒▒▒▒▒▒▒▒▒▓▓▓▓
__________▓▒▒▒▒▒▓▒▒▒▒▒▒▒▒▒▒▒▒▓░░░░░▒░░░░░▓▓▓▓▓▒▒▓▓▒▒▒▒▒▒▒▒▒▒▒▓▓▓▓
_________▓▓▒▒▒▒▒▓▒▒▒▒▒▒▒▒▒▒▒▒▒▓▓▓░░░▒░░░░░▓▓▓▓▓▒▒▒▓▒▒▒▒▒▒▒▒▒▒▒▒▓▓▓
________▓▒▓▒▒▒▒▒▒▒▒▒▒▒▒▒▒▒▒▒▒▒▒▒▓▓░░░▒░░░░░░▓▓▓▓▒▒▒▓▒▒▒▒▒▒▒▒▒▒▒▒▓▓
_______▓▒▒▓▒▒▒▒▒▒▒▒▒█▒▒▒▒▒▒▒▒▒▒▒▒▒▓░░▒▒░░░░░░▓▓▓▓▒▒▒▒▒▒▒▒▒▒▒▒▒▒▓▒▓
______▓▒▒▒▓▒▒▒▒▒▄▒▒▒█▄▀▀▀▀▀▄▄▒▒▒▒▒▒▓▒▒▒░░░░░░░▓▓▓▓▒▒▒▒▒▒▒▒▒▒▒▒▓_▓▒▓
_____▓▒▒▒▒▓▒▒▒▒▒▀▄▄▀____________▀▄▒▒▒▒▓▒▒▒░░▓░░░░░▓▓▓▓▒▒▒▒▒▒▒▒▒▒▒▓_▓▒▓
____▓▒▒▒▒▓▒▒▒▒▄▒▄▀_________________█▒▒▒▓▓▒▒░▓▒▓░░░░░▓▓▓▒▒▒▒▒▒▒▒▒▒▒▓__▓▒▓
____▓▒▒▒▓▓▒▒▒▒▒██__________▓▓▓▓▓▓▓▓▒▒▒▓▓▒▒▓▒▒▓░░░░░▓▓▓▒▒▒▒▒▒▒▒▒▒▓___▓▒▓
___▓▒▒▒▓▓▓▒▒▒▒▒█_________▓▓▓▓▓▓▓▓▓▓▒▒▒▓▓▒▓▒▒▒▓░░░░░▓▓▓▒▒▒▒▒▒▒▒▒▒▓___▓▒▓
__▓▒▒▓▓▓▓▓▒▒▒▒▒________▓▓▓▓▓_______█▒▒▒▒▓▒▓▒▒▒▒▓░░░░░▓▓▓▒▒▒▒▒▒▒▒▒▓_____▓
__▓▒▓▓▓▓▓▓▒▒▒▒▒_______▓▓▓▓▓_______▄█▒▒▒▒▒▓▒▒▒▒▒▓░░░░░▓▓▓▒▒▒▒▒▒▒▒▒▓
__▓▓▓▓▓▓▓▓▒▒▒▒▒______▓▓▓▓▓______▄███▒▒▒▒▒▒▒▒▒▒▒▓░░░░░░▓▓▒▒▒▒▒▒▒▒▓
__▓▓▓▓▓▓▓▓▒▒▒▒▒______▓▓▓▓██▄▄▄████▒▒▒▒▒▒▒▒▒▒▓▓▓▓▓░░░░░▓▓▒▒▒▒▒▒▒▓
__▓▓▓▓▓▓▓▓▓▒▒▒▒▒_____▓▓▓▓████___██▒▒▒▒▒▒▒▒▒▓▓▓____▓░░░░░▓▓▒▒▒▒▒▒▓
__▓▓▓▓▓▓▓▓▓▒▒▒▒▒▒____▓▓▓▓████▄▄██▒▒▒▒▒▒▒▒▓▓▓____██▓░░░░░░▓▒▒▒▒▒▒▓
_▓▓▓▓▓▓▓▓▓▓▒▒▒▒▒▒____▓▓▓▓███████▒▒▒▒▒▒▒▒▓▓▓__▄███__▓▓░░░░░▓▒▒▒▒▒▓
__▓▓▓▓▓▓▓▓▓▓▒▒▒▒▒▒▒___▓▓▓▓█████▒▒▒▒▒▒▒▒▒▓▓_█▀▀██______▓▓░░░░▒▒▒▒▒▓
__▓▓▓▓▓▓▓▓▓▒▓▒▒▒▒▒▒▒__▓▓▓▓▓███▒▒▒▒▒▒▒▒▒▒▓▓█▄▄█___________▓▓▓░▒▒▒▒▒▓
__▓▓▓▓▓▓▓▓▓▒▒▓▒▒▒▒▒▒▒▒▒▒▓▓▓▒▒▒▒▒▒▒▒▒▒▓▒▒▓███_________________▓▓▓▒▒▒▒▓
___▓▓▓▓▓▓▓▓▒▒▒▓▒▒▒▒▒▒▒▒▒▒▒▒▒▒▒▒▒▒▒▒▒▒▒▓▒▒██_______________________▓▓▓▒▓
____▓▓▓▓▓▓▓▒▒▒▒▓▓▒▒▒▒▒▒▒▒▒▒▒▒▒▒▒▒▒▒▒▒▒▒▓▓▓▓▓__________________________▓▓ ____▓▓▓▓▓▓▓▒▒▒▒▒▒▓▒▒▒▒▒▒▒▒▒▒▒▒▒▓▓▒▒▒▒▒▒▒▒▒▒▒▓
_____▓▓▓▓▓▓▒▒▒▒▒▒▒▓▓▒▒▒▒▒▒▒▒▒▒░▓▓▓▒▒▒▒▒▒▒▒▒▒▓
______▓▓▓▓▓▒▒▒▒▒▒▒▒▒▓▓▓▒▒▒▒▒▒▒░░▓▓▓▓▓▒▒▒▒▓▓▓
_______▓▓▓▓▒▒▒▒▒▒▒▒▒▒▒▒▓▓▓▒▒▒▒░░░▓▓▓▓
_________▓▓▓▒▒▒▒▒▒▒▒▒▒▒▒▓░▓▓▒▒▒░░░▓
__________▓▓▒▒▒▒▒▒▒▒▒▒▒▒▓░░▓▓▓▓▒▒▓▓
____________▓▒▒▒▒▒▒▒▒▒▒▒▓░░░▒▒▓▓▓▒▓▓
____________▓▒▒▒▒▒▒▒▒▒▒▓░░░▒▒▓▒▒▒▓▓▓
_____________▓▒▒▒▒▒▒▒▒▓░░░▒▒▒▓▒▒▒▓▓▓▓
_____________▓▒▒▒▒▒▒▒▓░░▒▒▒▒▓▒▒▒▓▓▓▓
_____________▓▒▒▒▒▒▒▓░░▒▒▒▒▓▒▒▒▓▓▓▓▓
______________▓▒▒▒▒▓░░▒▒▒▓▓▒▒▒▓▓▓▓▓▓
______________▓▒▒▒▓░░▒▒▒▓▓▒▒▒▓▓▓▓▓▓
_______________▓▒▓░░▒▒▒▓▒▒▒▓▓▓▓▓▓▓
________________▓▓░▒▒▓_▓▒▒▒▓▓▓▓▓▓
________________▓░░▒▓_▓▒▒▒▓▓▓▓▓▓
_________________▓░▒▓_▓▒▒▓▓▓▓▓▓
__________________▓▒▓_▓▒▓▓▓▓▓
___________________▓▓_▓▓▓▓▓▓
_______________________▓▓▓▓▓
________________________▓▓▓
________________________▓▓
_____________________________________________▄▄████████▄
___________________________________________▄█▓▓▓█▓▓▓▓▓▓██▄
___________________________________________█▓▓▓▓▓██▓▓▓▓▓▓▓█▄
________________________________▄█████▄_█▓▓▓▓▓▓▓▓█▓▓▓▓▓▓▓█
________________▄▄██████████▓▓▓▓▓▓▓██▓▓▓▓▓▓▓█▓▓▓▓▓▓▓██
_____________▄█▓▓▓▓▓▓▓▓▓▓█▓██▓▓▓▓▓▓▓█▓▓▓▓▓█▓▓▓▓▓▓▓█▓█
__________▄█▓▓▓▓▓▓▓▓▓▓▓▓█▓▓▓█▓▓▓▓▓▓▓▓▓▓▓█▓▓▓▓▓▓▓▓█▓▓█
________▄█▓▓▓▓▓▓▓▓▓▓▓▓▓▓████▓▓▓▓▓▓▓▓▓▓█▓▓▓▓▓▓▓▓██▓▓█
_______█▓▓▓▓▓▓▓▓▓▓▓▓▓▓▓▓▓▓▓▓▓▓▓▓▓▓▓▓▓▓▓█▓▓▓███▓▓▓▓█
______█▓▓▓▓▓▓▓▓▓▓▓▓███▀▀▀▀██▓▓▓▓▓▓▓▓▓▓▓▓█▓▓▓▓█▓▓▓▓█__▄████████▄
_____█▓▓▓▓▓▓▓▓▓▓█▀▀___________▀█▓▓▓▓▓▓▓▓▓▓█▓▓▓▓▓█▓▓▓███▓▓▓▓▓▓▓▓▓▓█▄
____█▓▓▓▓▓▓▓▓▓█▀_______________▓▓█▓▓▓▓███████▓███▓▓▓▓▓▓▓░░░▓▓▓▓▓▓▓▓▓█
____█▓▓▓▓▓▓▓▓█_____________▓▓▓░░░█▓██░░░░░░░███▓▓▓▓▓▓░░░░░░▓▓▓▓▓▓▓▓▓▓█
_____█▓▓▓▓▓▓█____________▓▓░░░░░░██░░░░░░░░░░░░███▓░░░░░░░░░▓▓▓▓▓▓▓▓▓▓█
__█▌_█▓▓▓▓▓█___________▓░░░░░░░░░░░░░░░░░░░░░░░░▓░░░░░░░▓░░▓▓▓▓▓▓▓▓▓▓▓█
_█▓█_█▓▓▓▓█__________▓▄▄░░░░░░░░░░░░░░░░░░░░░░░░░░░░░░░▓░░░▓▓▓▓▓▓▓▓▓▓▓█
█▓▓▓██▓▓▓█_________▓█░░▐░░░░░░░░░▄█████▄░░░░░░░░░░░░░▓░░░░▓▓▓▓▓▓▓▓▓▓▓█
█▓▓▓▓▓▓▓█________▀▄█░░░▐░░░░░░▄█▀░░░░░░▀█░░░░░░░░░░░▓░░░░▓▓▓▓█▓▓▓▓████
_██▓▓▓██________▀▀▄▌░░░▐░░░░░░█░░░░░░░░░░█░░░░░░░░░▓░░░░░▓▓▓▓█▓███▓▓▓█
___▀▀▀▀__________▀▄█░░░░▐░░░░░█░░░░░░░░░░░▐▌░░░░░░░▓░░░░░▓▓▓▓█▓▓▓▓▓▓▓█
__________________▓░░▓▓▓▓░░░░░░█░░░░░░░░░░░░▐▄▄▄▅░░░░░░░░░▓████▓▓▓▓▓▓▓█
_________________▓░░▀░░░░░░░░░░▀░░░░░░░░░░░░▐▀▄▄▅░░░░░░░░▓▓▓▓▓▓▓▓▓▓▓▓█
__________________▓░░░░░░░░░░░░░░░░░░░░░░░░░░▀▄▄░░░░░░░░█▓▓▓▓▓▓▓▓▓▓▓█
___________________▓░░░░░▓▓▓░░░░░░░░░░░░░░░░░░░░░███████▓▓▓▓▓▓▓▓▓▓▓█
____________________▓▓▓▓▓▓▓▓░░░░░░░░░░░░░░░░░░░██▓▓▓▓▓▓▓▓▓▓▓▓▓▓▓▓██
_______________________▓▓▓▓▓░░░░░░░░░░░░░░░░░░█▓▓▓▓▓▓▓▓▓▓▓▓▓▓▓██████
_______________________▓▓▓▓▓░░░░░░░░░░░░░░░░░█▓▓▓▓▓▓▓▓▓▓▓▓▓▓▓▓▓▓▓▓█▓█
_______________________▓▓▓▓▓░░░░░░░░░░░░░░░░░█▓▓▓▓▓▓▓▓▓▓▓▓▓▓▓▓▓▓▓▓█▓▓█
_______________________▓▒▒▓░░░░░░░░░░░░░░░░░░░█▓▓▓▓▓▓▓▓▓▓▓▓▓▓▓▓▓▓▓▓█▓▓█
_____________________▓▓▒▓░░░░░░░░░░░░░░░░░░░████████▓▓▓▓▓▓▓▓▓▓▓▓▓▓█▓▓█
______________________▓▓▓▓▓░░░░░░░░░░░░░░███▓▓▓▓█▓▓▓██▓▓▓▓██▓▓▓▓▓█▓▓▓█
_____________________________▓▓▓▓▓▓▓▓▓▓▓▓█▓▓▓▓▓▓▓▓▓█▓▓█▓▓▓▓█▓█████▓▓▓▓█
___________________________________________█▓▓▓▓▓▓▓▓▓▓▓███▓▓▓▓█▓▓▓▓▓▓▓▓▓▓█
__________________________________________█▓▓▓▓▓▓▓▓████▓▓▓▓▓▓█▓▓▓▓▓▓▓▓▓▓█
_________________________________________█▓▓▓▓▓▓▓▓▓▓█▓▓██████▓▓▓▓▓▓▓▓▓█
_________________________________________█▓▓▓▓▓▓▓▓▓▓▓█▓▓▓▓▓▓▓▓▓▓▓▓███
__________________________________________█▓▓▓▓▓▓▓▓▓▓▓█▓▓▓▓███████
___________________________________________█▓▓▓▓▓▓▓▓▓▓▓█▓▓▓▓▓█
____________________________________________█▓▓▓▓▓▓▓▓▓█▓▓▓▓▓▓▓█
__________________________________________███████████▓▓▓▓▓▓▓▓█
_________________________________________█▓▓▓▓▓▓▓▓▓▓▓▓▓▓▓▓▓█
________________________________________█▓▓▓▓▓██▓▓▓▓▓▓▓▓██
_________________________________________█▓▓▓▓▓▓█▀▀▀▀▀▀▀
___________________________________________██▓▓▓▓███▄▄
_____________________________________________