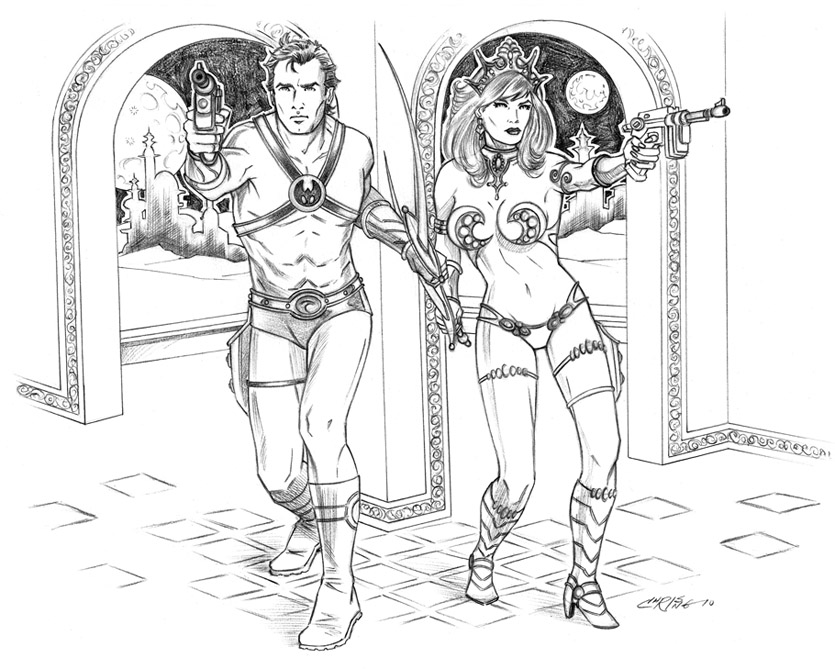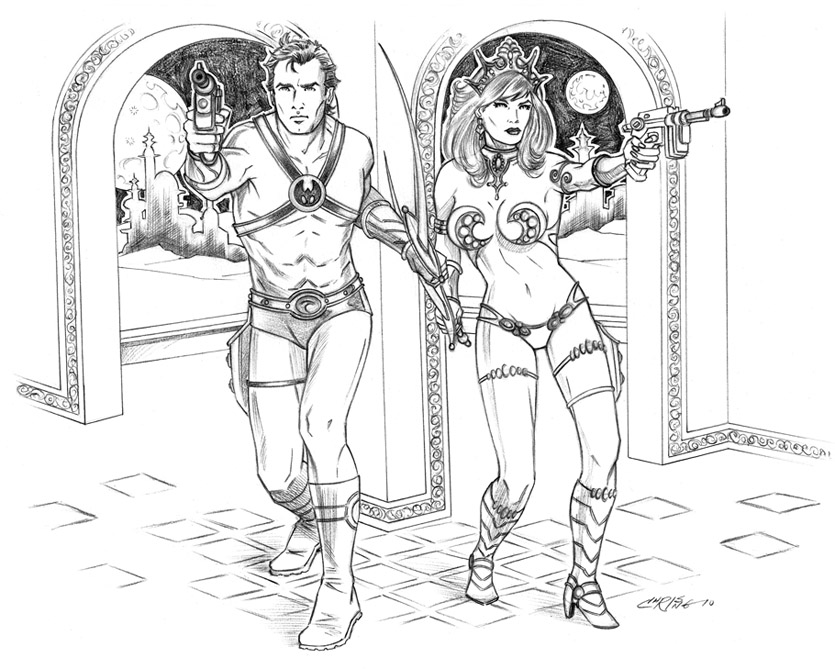 Watch
Always wanted to draw E.R.B's John Carter of Mars and this week's sketch challenge gave me that excuse. The characters and designs are just over the top fun. Hopefully I can find the time in the future to turn this sketch into a painting.

very very nice. Good line work, did you use photo ref?
Reply

Some for the characters because I wanted a less cartoony look since these characters, costumes and settings are so over the top as is. Thanks for faving it.
Reply

Got my vote. To be honest, I would have hesitated a bit more if Brett's post was not buffered by two other posts. His was more vibrant with all the pretty colors. Still probably came down to yours on top though.
Why didn't you just do a gotee on John and make it a Chris and Marcie in space pic?

Reply

I told Brett the same thing on Facebook, he would've got my vote but it wasn't on the list at the time so it went to Khoi. Oh, and everyone knows I'm too pretty to be John Carter. Now you got Steve doing it too, so I'm going to draw you two in the next challenge...even if it's the Wonder Twins...ESPECIALLY if it's the Wonder Twins. Thanks for the vote.
Reply


i loved those stories when i was a kid... excellent work!

Reply