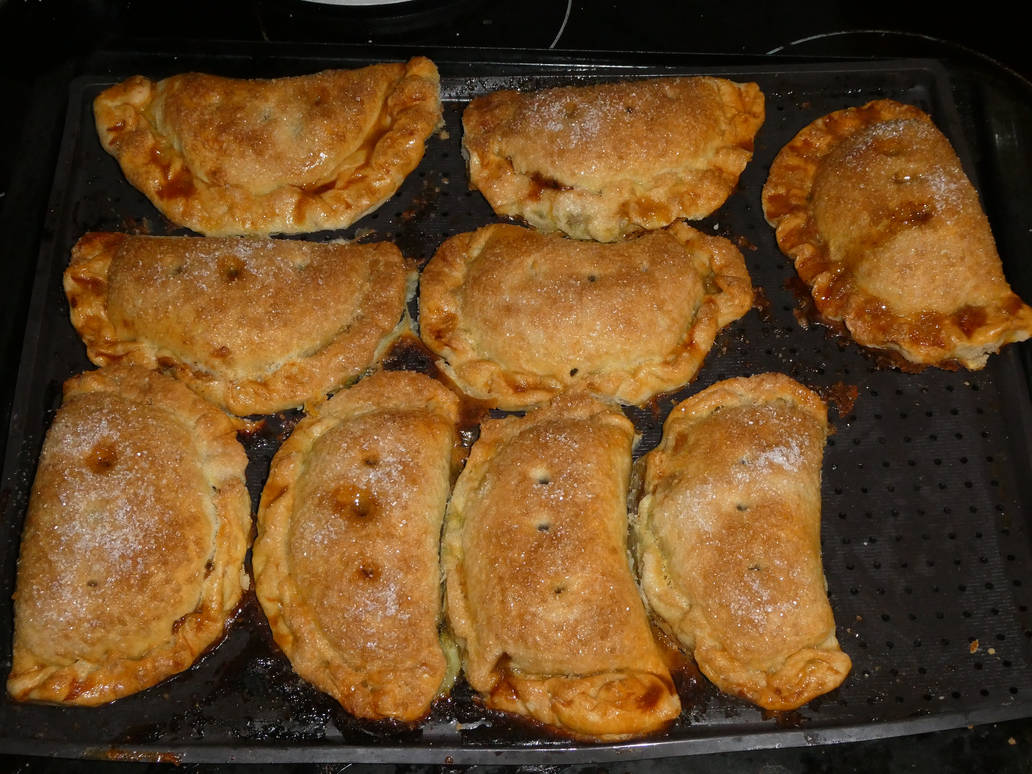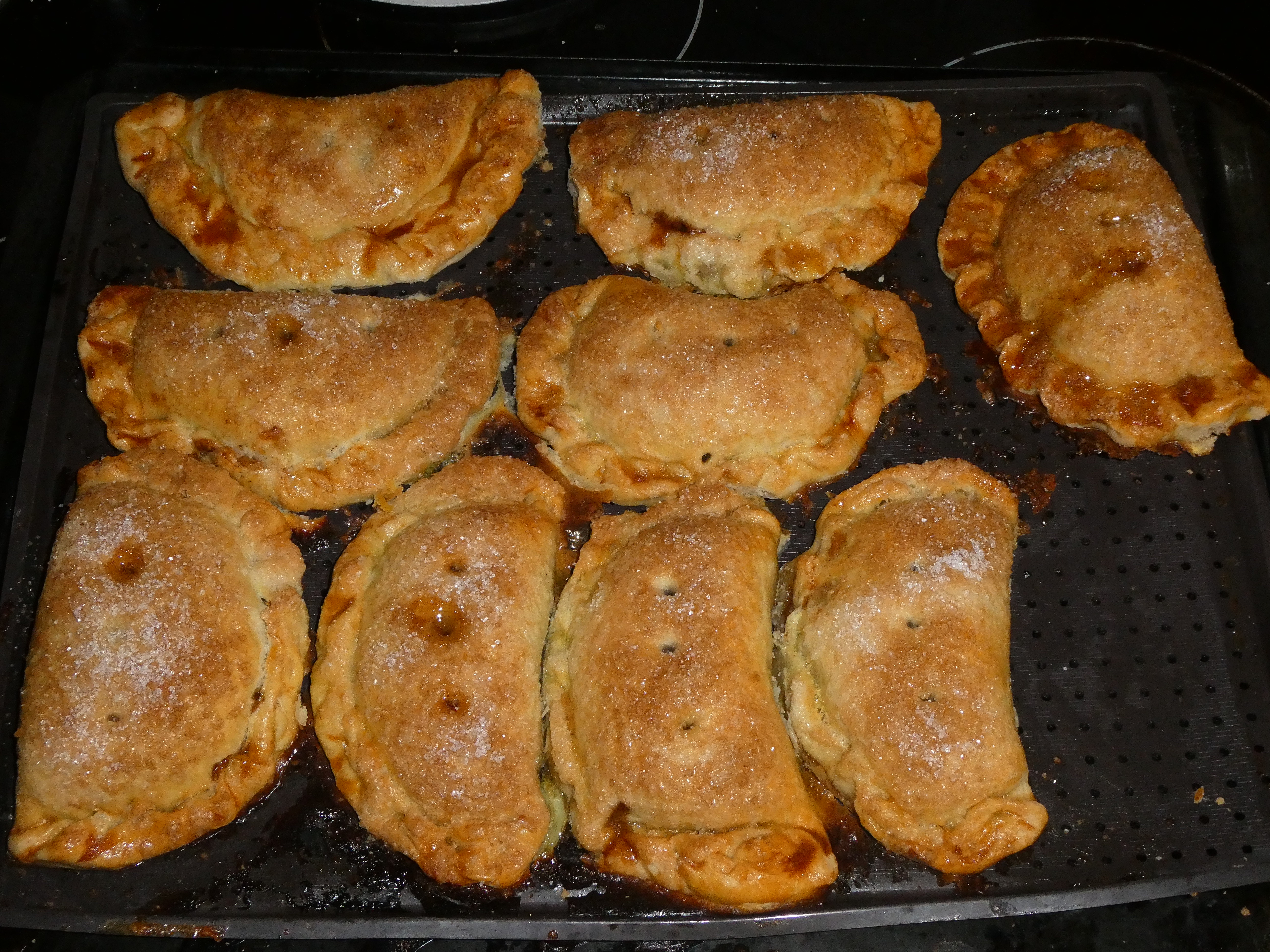 Watch
I've tried a new apple recipe: apple hand pie.

It was really fun.

And I really enjoyed its taste:
sta.sh/010d0vwgc811
I learned it from this video:
www.youtube.com/watch?v=II2gnu…
+ from this website:
foodwishes.blogspot.no/2013/03…
Go try it! O w O
PS:
Note; date I took this picture is Oktober
28, 2017, 4:50:25 PM, and not September.
I did wrong with my camera's settings. = w = Sorry!

Those look de-lish-cious!

Reply

Reply

Reply

I've made them before. とてもおいしでした (Totemo Oishi Deshita)
Reply

Gahhhhahhhhahhhhhhhhh, I'm drooling!

Gahhhhhhhhhhhh look at all that looks sooo good!! Ohhhh man, I wantt one!

Nicely baked!
Reply

Why don't come over here, and get some? XD
Reply

Reply

Reply

Those pies look bucking delicious.
Reply

Applewolf, these look goooood!!
Reply