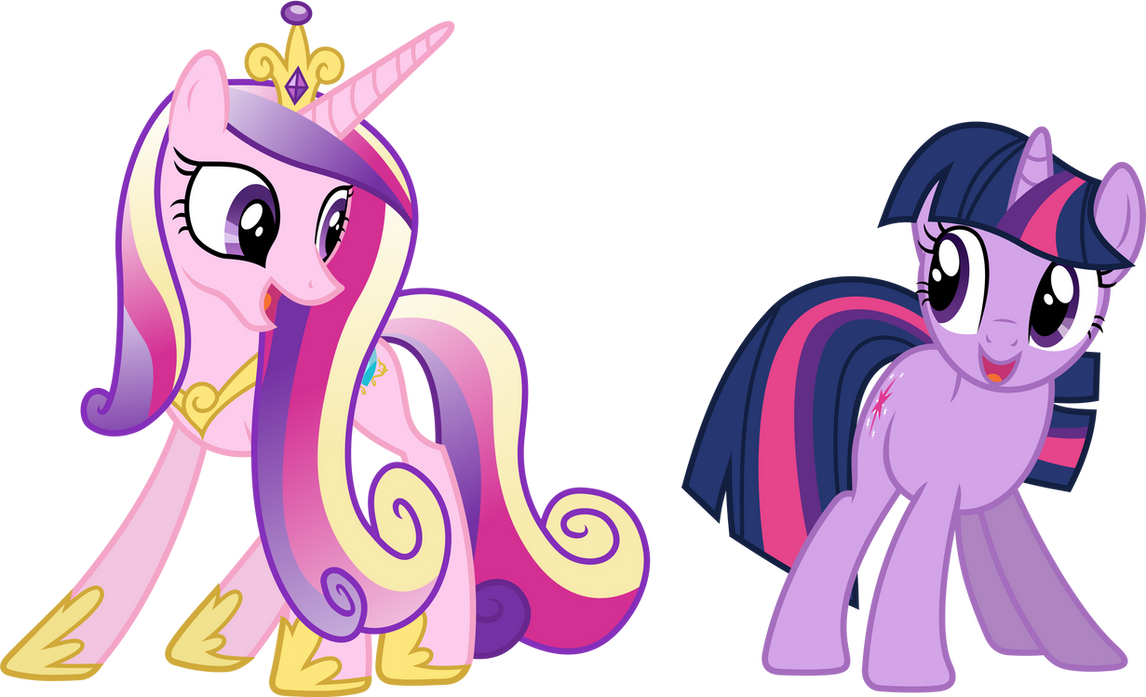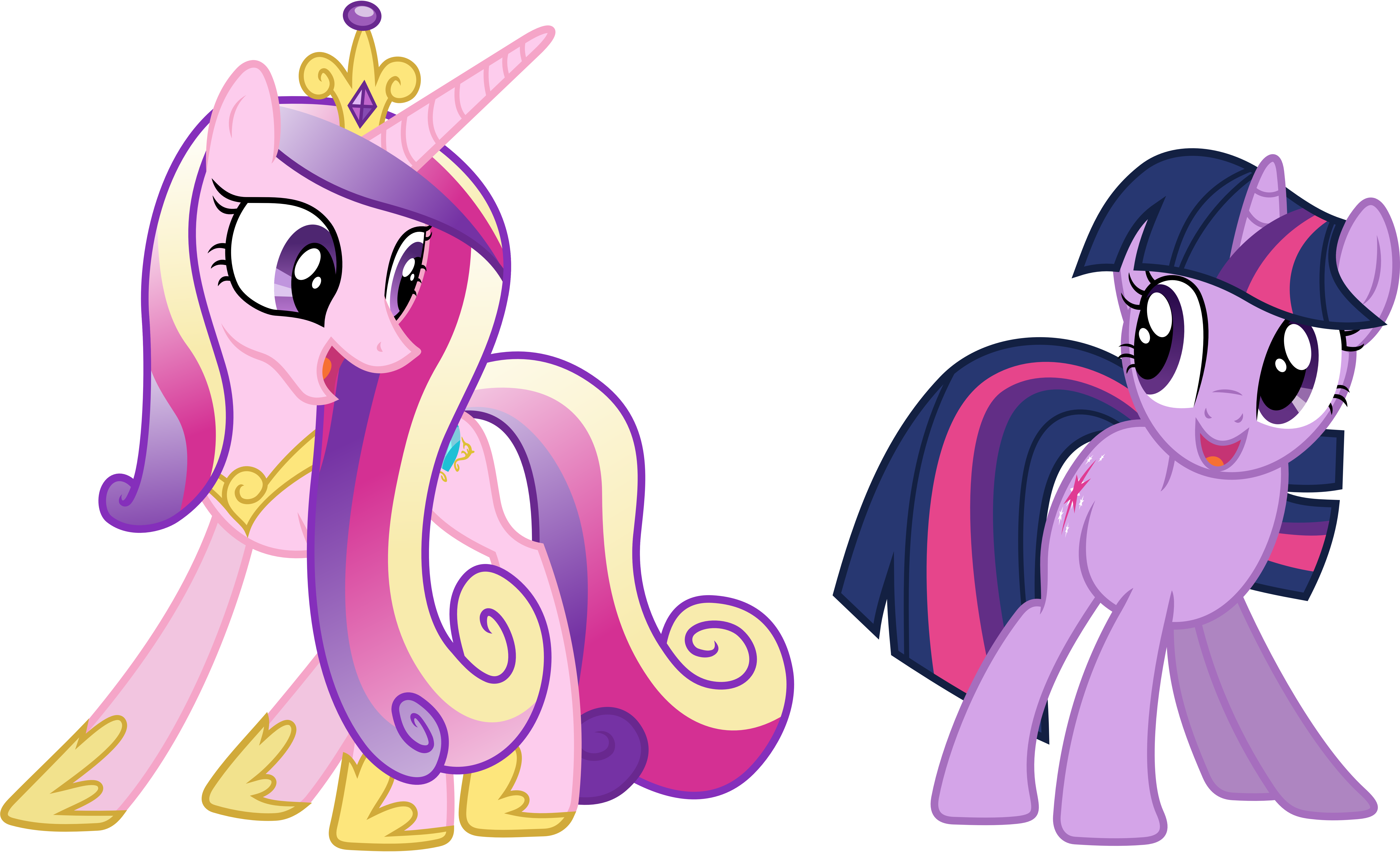 "#Sunshine, sunshine;
#Ladybugs awake.
#Clap your hooves;
#And do a little shake!"
Yeah, I'm calling it the Ladybug Dance.
I moved the two closer together in the export to save some whitespace. If you can make use of the SVG file, you add Cadance's magic aura to the image.
SVG File:
Available here:
Cadance and Twilight (Resources)
.
Reuse:
You are free to reuse this image, in whole or in part, and make any edits you wish. You are not allowed to reuse anything I do for commercial purposes, including dA points and making prints available. If you reuse it or post it on another site, I ask that you include a link back here.
Vectored from episode 3x01:
The Crystal Empire, part 1
. The Princess Cadance and Twilight Sparkle characters and My Little Pony: Friendship is Magic are the property of Lauren Faust and/or Hasbro and/or others.