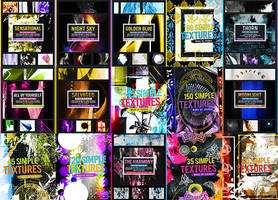 All Premium Content
Buy this to gain an ALL-TIME (not monthly) access to all premium resources packs I create (through Google Drive). As a subscriber you can also suggest what kind of resources you would like me to upload. Once you purchase, DM me for further info. NOTE: Reuploading and sharing premium content with others is strictly prohibited!
---

Description
SOOOORRRRY for the long waiting .__.
Omg, nearly three months!! I feel very very rough
but the last months were very busy, ya know...exams (finally finished school) and so on...and then I had no idea for new textures...damn it..long periode of barrenness...
So, can you forgive me?
---------------------------------------------------------------

don't claim my work as yours

don't upload my work somewhere else without my permission

credit is not nessecary

You are not allowed to use these texture to create your own resources.
I'd be glad to see what you've done, so don't be afraid and show me your work

-----------------------------------
!!!!!!!!!!!
Because of the trouble I had with my last set, please read following:
************************
DO NOT REPOST MY TEXTURES AT TUMBLR(!) OR SOMEWHERE ELSE AND CLAIM THEM AS YOURS!
************************
I have no problem, if you post the textures on websites but
giving a link back to my deviantart page.
Or when you use them in your art without credit.
But do not post them on tumblr or somewhere else, claim them as yours,
make a new preview and also
rename the textures...
-----
And if you see my textures somewhere, with no link to my deviantart page...
Do not download them from there.
Thank you.