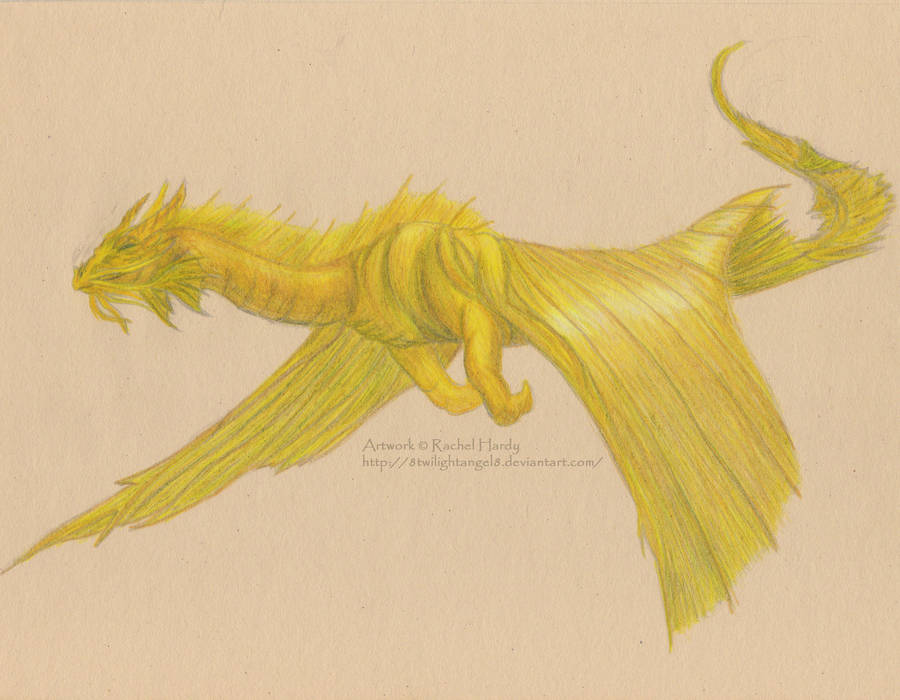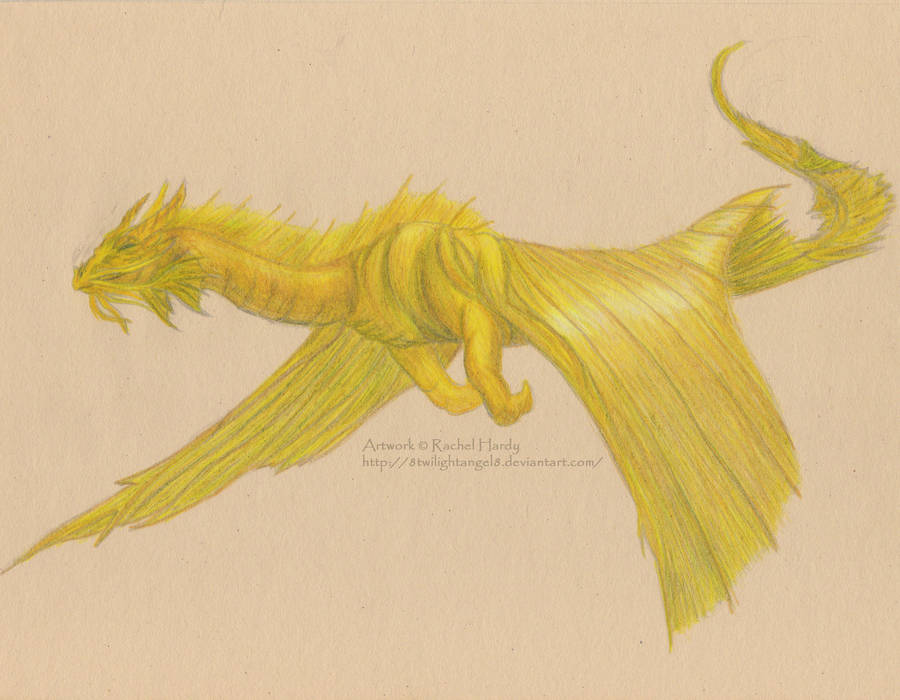 One of my other extended drawing projects. I own a lot of the Dungeons and Dragons books, and I saw picture of a Gold Dragon in flight. I fell in love with it and decided to try it out for some practice.
The hardest part was the face. The paper is fairly light and soft so i could not press very hard and i got confused with the lines when i went over it again. The tail was also a very big pain (especially during the coloring). The details were hard to pick out since the reference was so small in the book. I had a big headache once i drew the rough outline

Nonetheless, I had never drawn a gold dragon prior to this so it was a very fun learning experience.
Used Prismas, Premier and Verithin.
All trademarks are property of Wizards of the Coast LLC ©2011 Wizards.
Artwork © Rachel Hardy