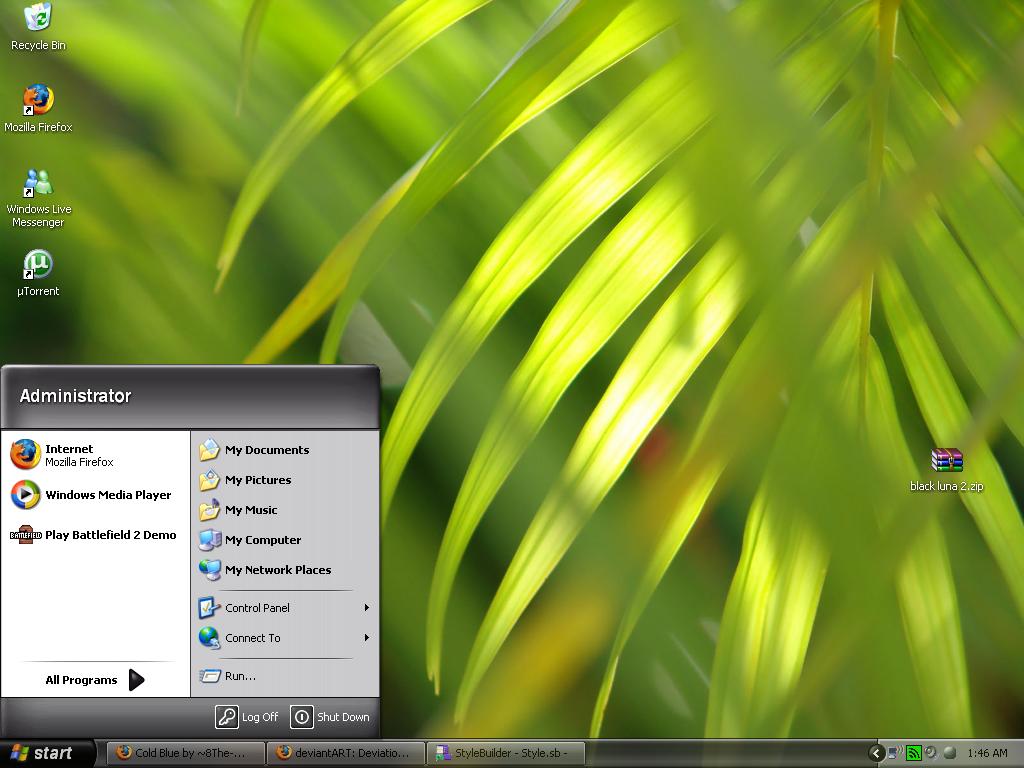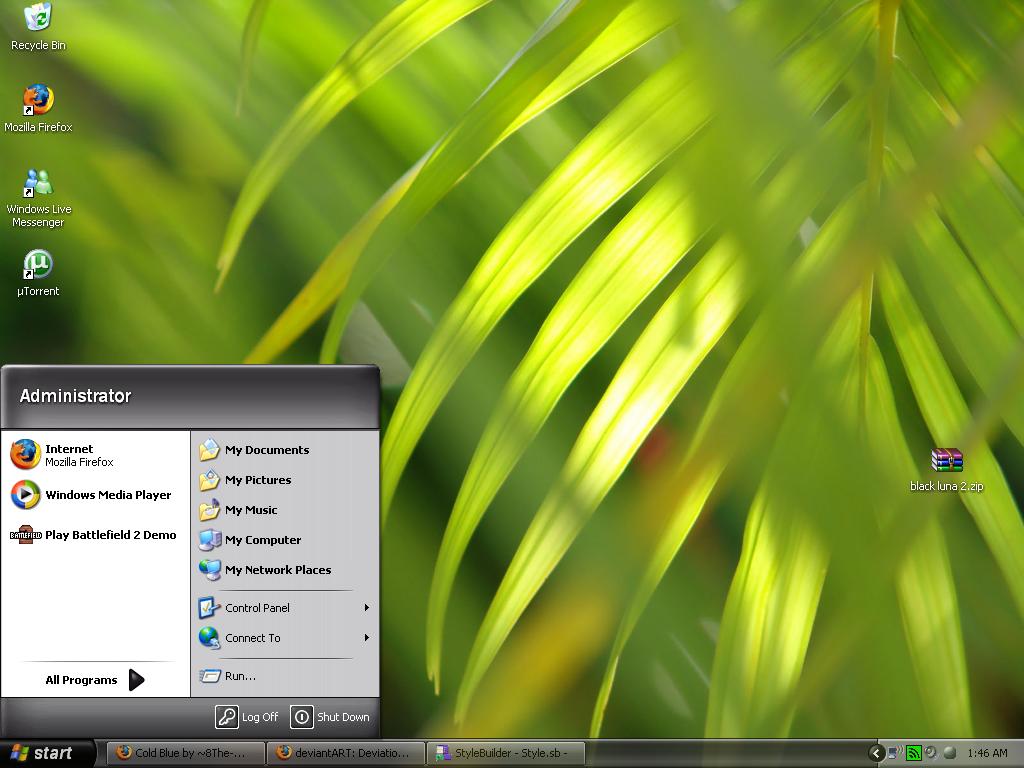 Watch
I thought since everyone liked my first visual style; black luna, that i should make a second version that was a bit more classy and sleek looking. So here it is. All comments for the better and for the worse are fine. Do not be critical about the creation of this theme as i know extremely well how this visual style came to life and i do not nieed critique about that. And yes it is based off luna and i do not need comments about that. But comments on how to make it better and other stuff is fine. I optimized the images so that it should run VERY fast as well. I did this by lowering the resolutions so if you are looking for a theme that will run quick this could be the one for you. It runs faster than microsoft's luna

BTW check out my website at
[link]
if you want to put os x on your computer

Have Fun,
The Creator

woah nice one.. Black XP default theme, I never wouldve thought of that...
Reply

...maybe next version will come with "shellstyles"

Reply

Very smooth

Using it right now.
Reply

cool, Luna is a great visual style but that blue gets boring after a week of using, this black one is much more better than the blue one

congrats...now i'll take a look on that cold blue...
Reply

Luna is nice but your black version is nicer

Reply

Reply

well this is sure much better than the other one.
Reply