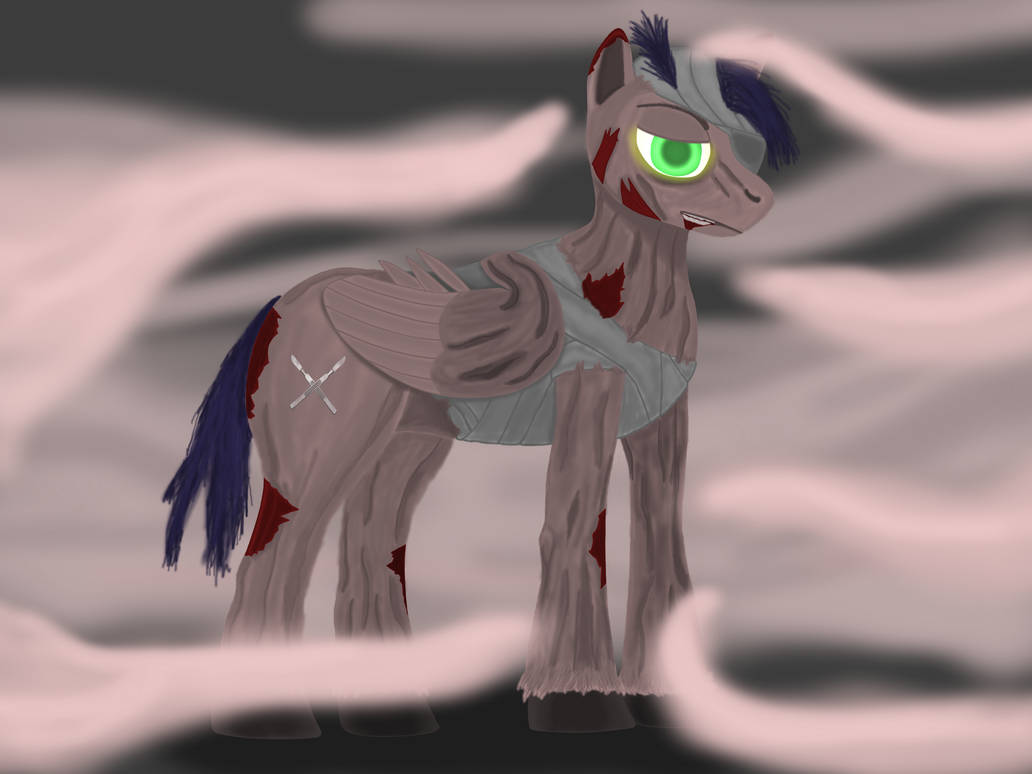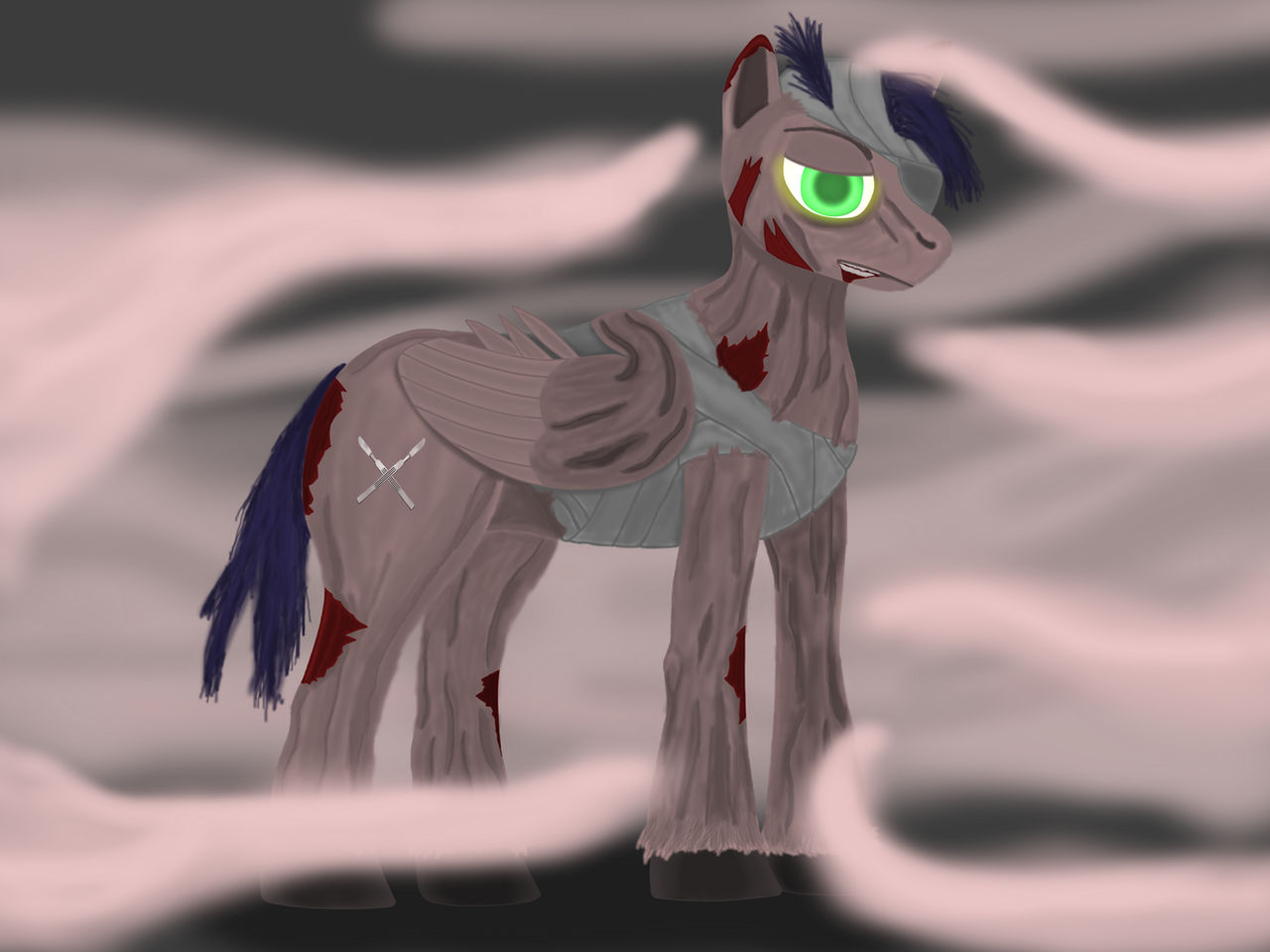 Watch
This is Skull Fracture a Pegasus Canterlot ghoul. The character belongs to

and is rumored to appear in his story
[link]

This is my first time drawing a ghoul and I must say I am rather proud of the way he turned out. Could have gone a lot worse.

Ooh. Nice ghoul!

Me like ghouls :3
Reply

Whoa bro that's awesome, is the story worth a read?
How is your story doing btw, just wondering.
Reply

Honestly I've only skimmed it a bit, been swamped with drawing. That doesn't mean that you shouldn't give the story a try though. It has some issues but luckily Octane can take criticism and improve his story. One of the reasons I decided to do this pic was because it gave me a chance to draw a ghoul.

As for my own story it's... getting there. Chapter 13 should be done by September I hope. I've been having trouble planing out what will happen in the next 3 chapters. I thought about having a monster battle in chapter 13 on top of what I planed for chapter 13, but decided to turn the monster battle into a chapter on its own and pushed it to chapter 14.
My best estimates puts chapter 13 at around 20k if not more, some old characters will be making an appearance as well as some new ones.
Reply