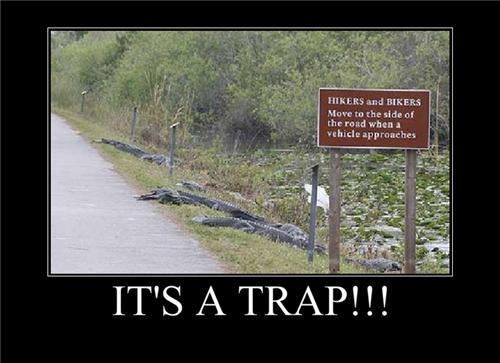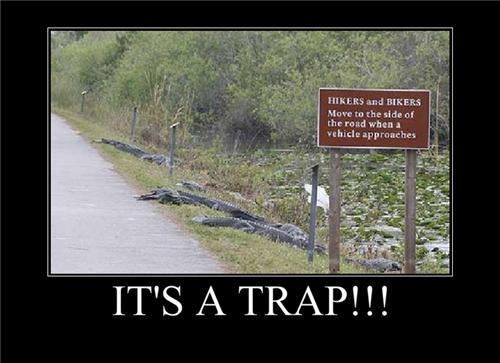 Watch
Do you get it? Read the sign then look and see what's on the side of the road......>3 hehehehehehe it's dinnertime~

Pic found on Google images
Poster design on Keynote.

Do not use the fractalists category for your non fractal art.
It just gonna be reported as a misupload and removed by Da staff if you dont recategorize it!

Use "digital>>photo" category or similar. Thank you!

Reply

Reply


made my day
Reply

Not posted in even a remotely correct directory.
Reply

Reply

Reply

Yup. About 5-7 of the nasties.>3
Reply

Reply

Yup. Better climb a tree or run.
Reply

I think I would rather be hit by the car. Then the gators can eat meh. xD
Reply

hahaha same. Or I'd jump on the car when it went by.X3
Reply

Lol!

Driver: AHHHHHH! A asdfghgfdsaasdf PERSON ON MY CAR! -swerves into the mass of gators on the side of the road and stumbles out- Wow...so glad I survi- AHHHHHH! A asdfghgfdsaasdf GATOR NOMING MY FOOT! @o@
Reply