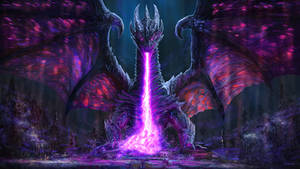 Level 1 - Dragon
Join the Dragon tier and get access to breathtaking 4k wallpapers without watermarks. You'll also get exclusive bonus content, including sketches, works-in-progress, and stunning 3D renders. Plus, you'll be invited to join my Discord community where you can chat with other subscribers and get direct updates from me.
---
Suggested Premium Downloads
Description
Hey guys!
Thanks for Your favs and comments I really appreciate this

Here's my next second attempt to the old topic. I did some overpaint on my old work called "Final Battle".
So, now I tried to refresh some oldschool artwork of mine.
You can find earlier version here:
:thumb86582954:
I hope You like the new version!

Follow me on Facebook
www.deviantart.com/users/outgo…

High quality print:

www.inprnt.com/gallery/88grzes…

Image size
1300x697px 379.48 KB