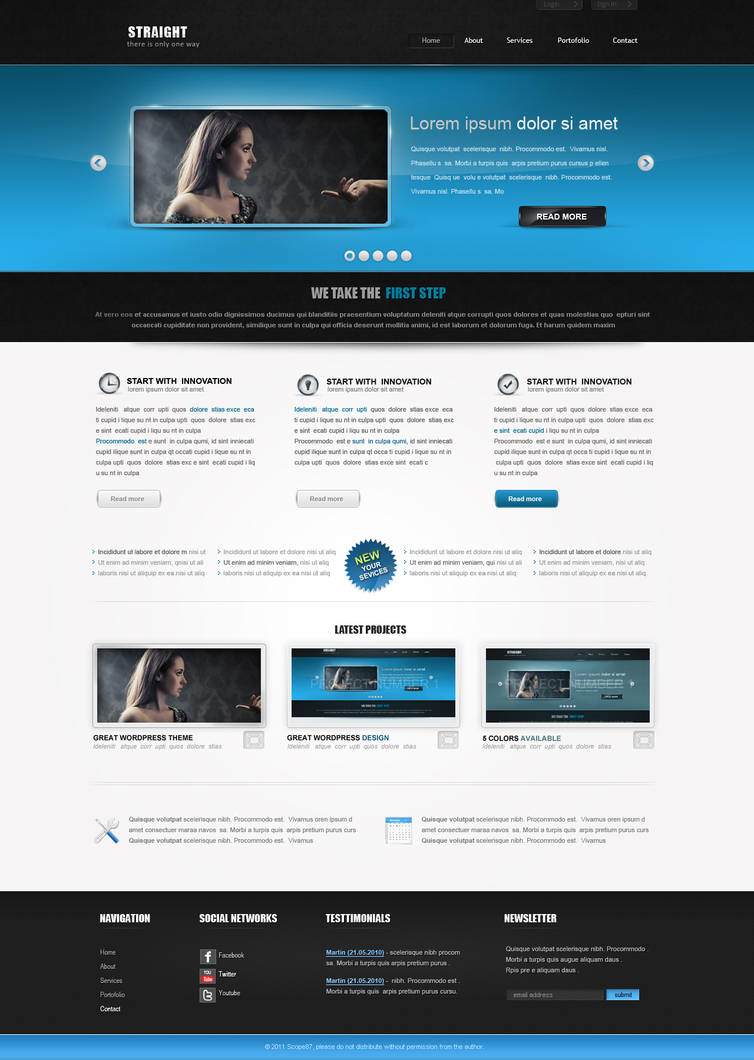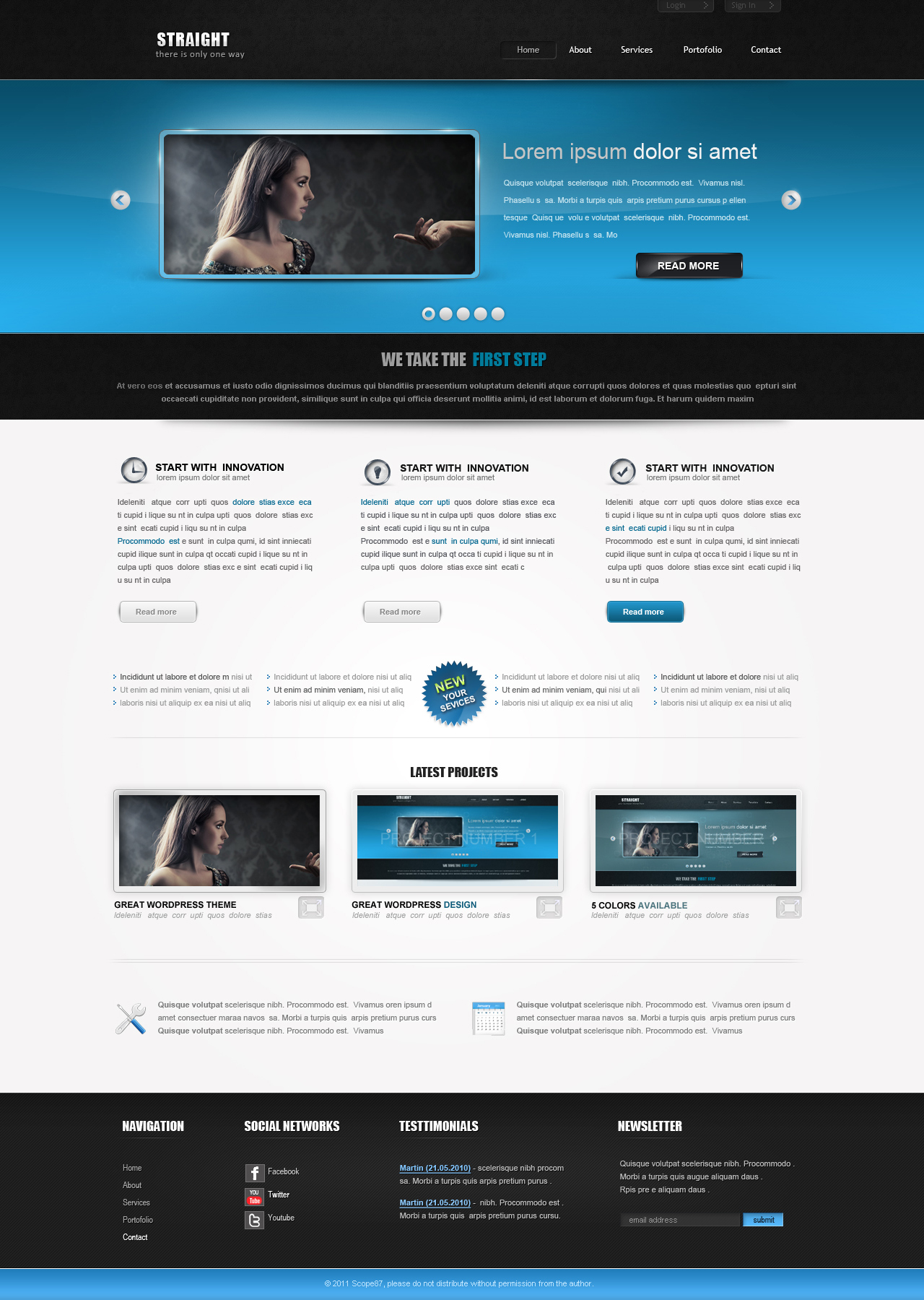 My first design here...waiting for critics !

This is gorgeous. I love the contrast between light and dark, and the intensity of the blue. Nice use of texture too.
Reply

Reply

Very clean! I love the harsh contrasts. Not a huge fan of the login/signin buttons in the header though.
Reply

so nice and clean i love it......
Reply