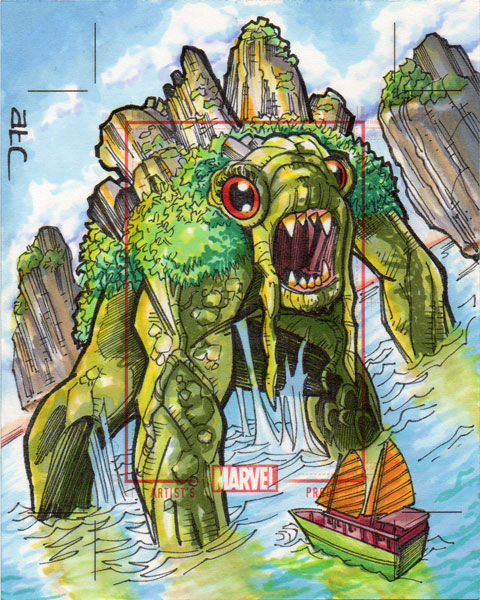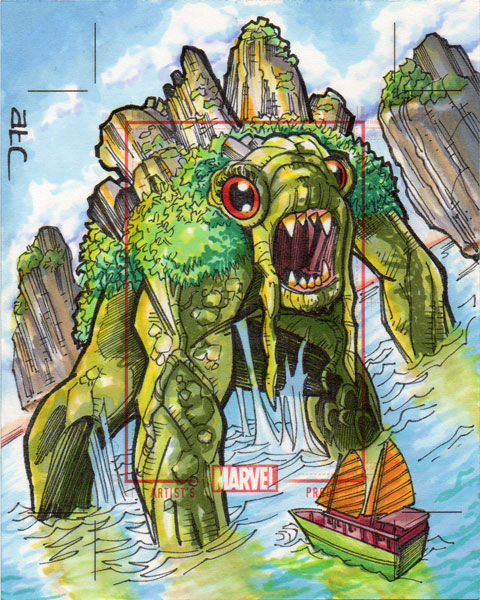 Watch

Reply

Whatever happened to him, anyway?
Reply

Must've sunk into the sea of obscurity
Reply

damn adam this is tight! I like the color scheme and anatomy and the reflection in the water is fantastic. I've never seen this character either, he looks cool though.
Reply

My wife colored this card and she always compliments my drawings perfectly.
Reply

This is very interesting! Great colours! Copic or what else?
Reply