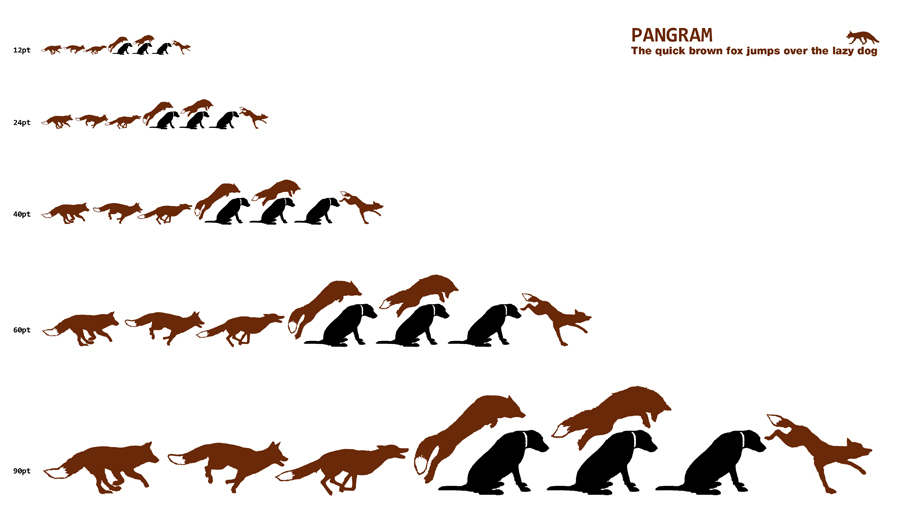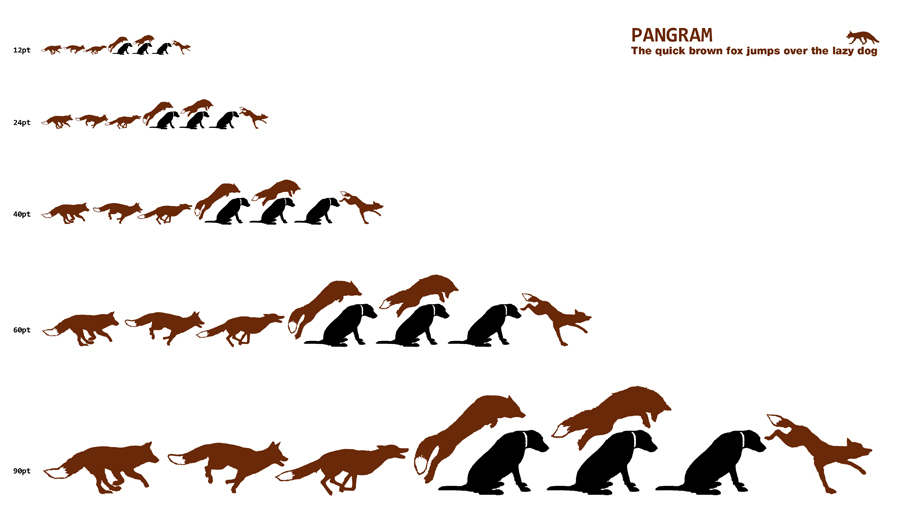 The quick brown fox jumps over a lazy dog.
the idea isn't originally mine; this was an idea to show on an school editorial
[link]
I made.
I displayed it like a font presentation file; and also made it so, that the action/movement could be understood.

Reply

haha

axas mesmo? LOL
opa, foi uma ideiazinha so para prencher mais umas paginas do meu trabalho hehe
Reply

ahaha arranjaste uma boa maneira de preencher mais umas páginas

. Mas, é uma ideia simples e as ideias simples são sempre as melhores

Reply

Great work. I love the concept.
Reply

Hahaha, briljant! I'm laying strike on the ground..
Maybe a bit more detail? But on the other hand, is it the beauty of the simplicity in this work.. That makes it so strong!
Great job and very funny

Reply

thanks, if a changed anything it would be the presentation, I would make it more like an font file showcase window, but that just gives to mush work haha
Reply

Reply

Oh I get it! It's a cool idea and has a great visual effect
Reply


hahaha
that's exactly the reaction I got from some people
"Ohhhhh!!! I get it." haha
it's actually not very direct... my bad...
thanks bush for the comment

Reply

Superb illustration of a well-known pangram.

The dog almost looks like he's ducking for the fox; it's not as explicitly lazy as if he were lying down.

Since most people know the phrase, it might be an idea to remove the phrase to allow it to subtly sink in.
Reply

I couldn't lay the dog down...

or else, it would look like some amorphous abstract sack of potatoes... LOL
Ohhh… believe me… there are some dume-dumes out there… hehe… most people I shown it, took a wile to get it…
Thanks a lot for the comment, very appreciated
Reply