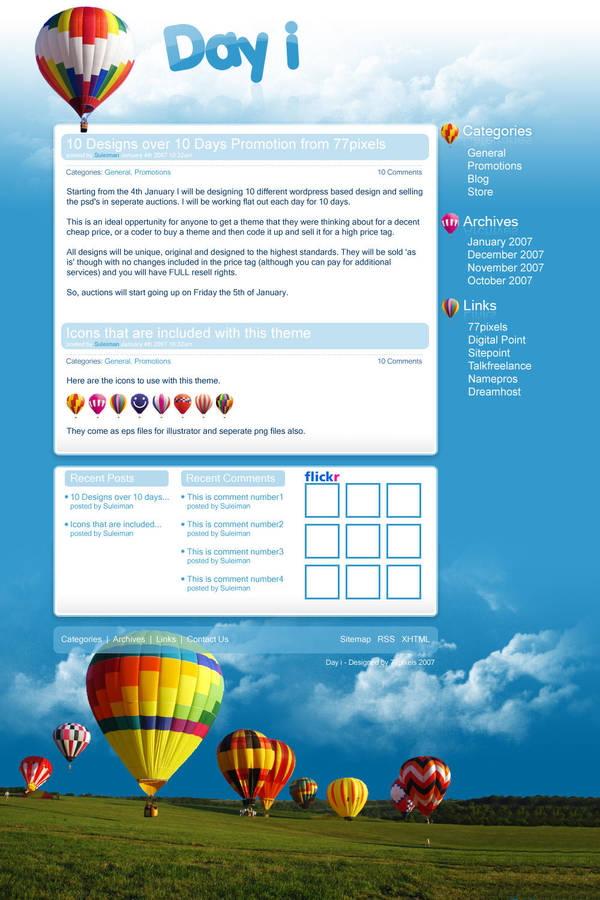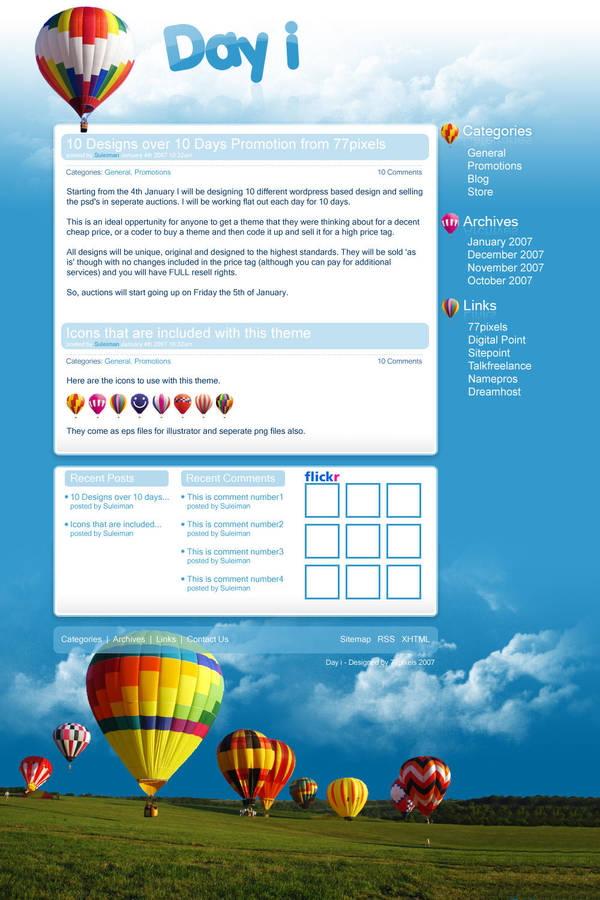 Watch
Starting from the 4th January I will be designing 10 different wordpress based designs and selling the psd's. I will be working flat out each day for 10 days to see how hard I can push myself. Each auction will last for three days and end at 4pm GMT. I will visit as often as I can to answer any questions.
This is an ideal opportunity for anyone to get a theme that they were thinking about for a decent cheap price, or a coder to buy a theme and then code it up and sell it for a high price tag.
All designs will be unique, original and designed to the highest standards. They will be sold as is though with no changes in the price tag (you can pay for additional services). I usually charge £220 upwards for this work so you will be in for a really good deal here.
The reason I am doing this is as a promotion for my company -77pixels- to get started. So get them while you can.
Good luck and thank you for your interest.
First one is complete and up for auction at sitepoint -
[link]