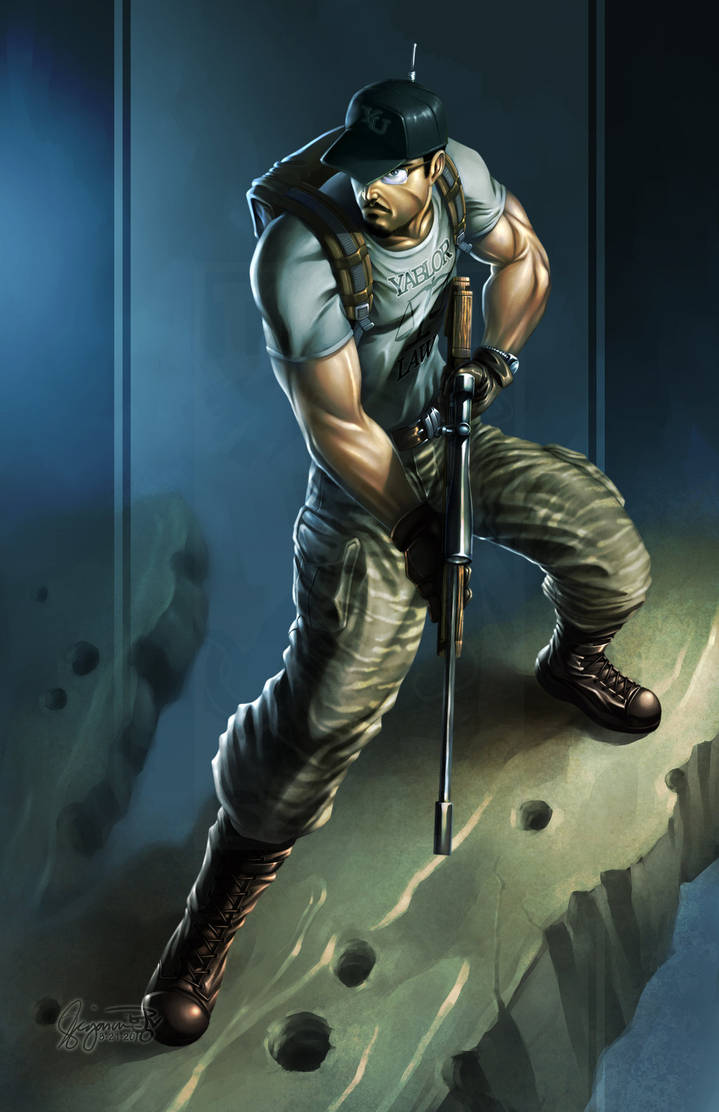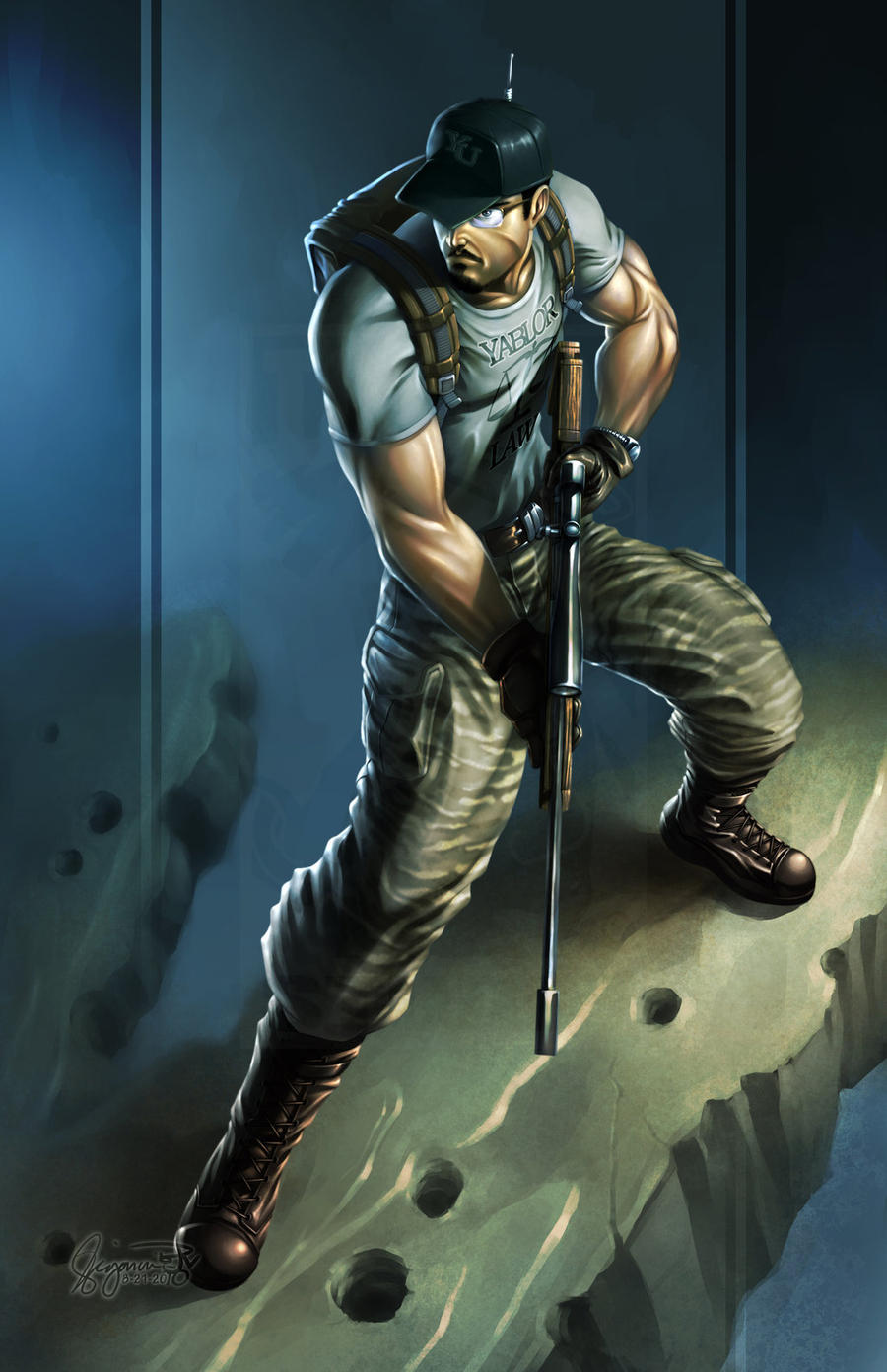 Watch
Back-Talk is the communications specialist for S.K. Omega. He was once a licensed lawyer practicing corporate law but quickly became bored. He found that his skills were best used on a battlefield to to persuade and/or confuse the enemy. He prefers combat from afar where he can sit behind the scope of his sniper rifle, peacefully smoking a cigar.
Back-Talk is a character for a new toy line I am developing called S.K. OMEGA. It is a 3 3/4" action figure line with figures, vehicles, and accessories.
Character art was created by

TM & ©2010 MMI. All Characters Property of MMI. All Rights Reserved.

Will there be some sort of standard buck that will allow body parts to be swapped between figures?

That was one o the best parts about GI Joe RAH construction. Im hoping I can swap parts with Joe figures for customs.
Reply

It is something I am trying to accomplish as well. You will find these figures to be both similar and unique. Regarding compatability, for the most part things will be interchangeable with other figures from this toy line. I do not want to say you can interchange parts with figures from other lines, but it is something I have tried to achieve when developing the buck.
Reply