I'm Hoshido Trash and Nohrian Scum
Suggestions are not allowed!
Requests, art trades, commissions, YCH, Draw the squad, collab and gift arts are closed permanently so please stop asking. I only draw if I feel like it.
I don't do tags! PERIOD!
Please don't use my OCs inappropriately.
Please call me a nerd and not a weeaboo for liking Japanese stuff.
















:thumb754130094:
:thumb180782000: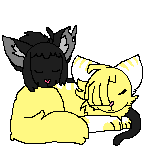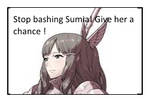 I'M NOT A WEEABOO!!!
FE Heroes ID: 7409516490
MSM 2 FC: YZ5VR8YV
MSM FC: 61947114KG
FE Fates Castle Address: 02022-66629-96526-43281/16600-53423-55034-08641
My Friend Code: 4614-0701-5318
GPX Plus account:
gpx.plus/user/TammyTheHatcher
Flight Rising account:
flightrising.com/main.php?p=la…
PokeHeroes account:
pokeheroes.com/userprofile?nam…
PokeFarm Q account:
pfq.me/TammyTheBreeder
ACPC ID: 7248 5448 070