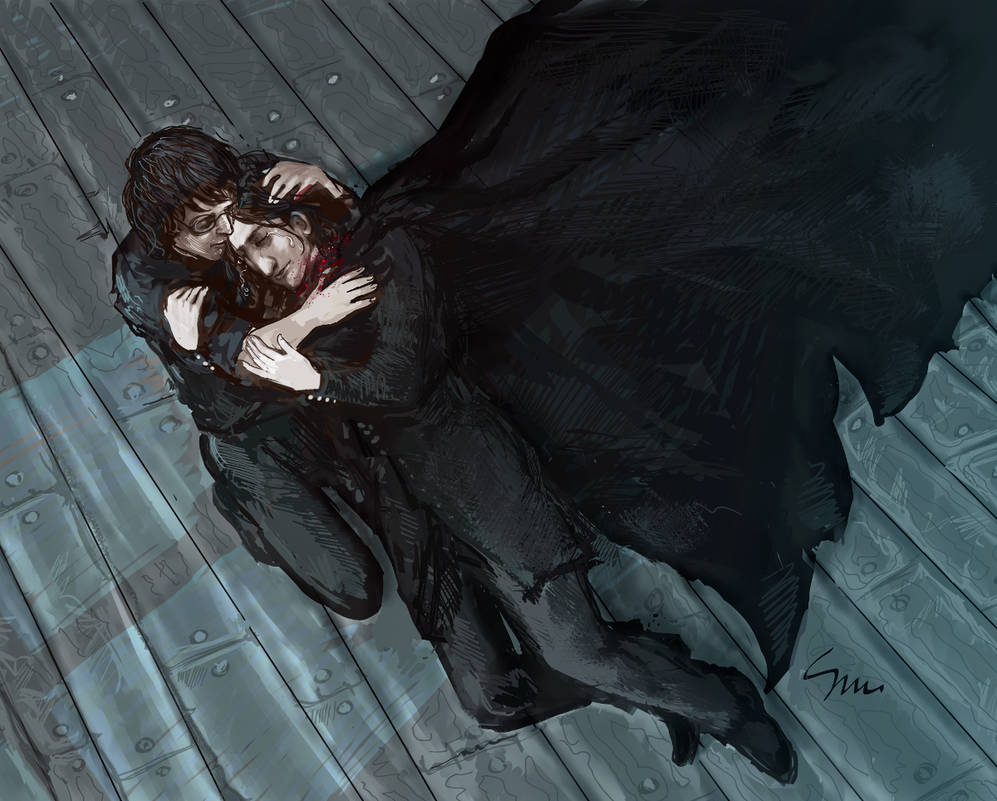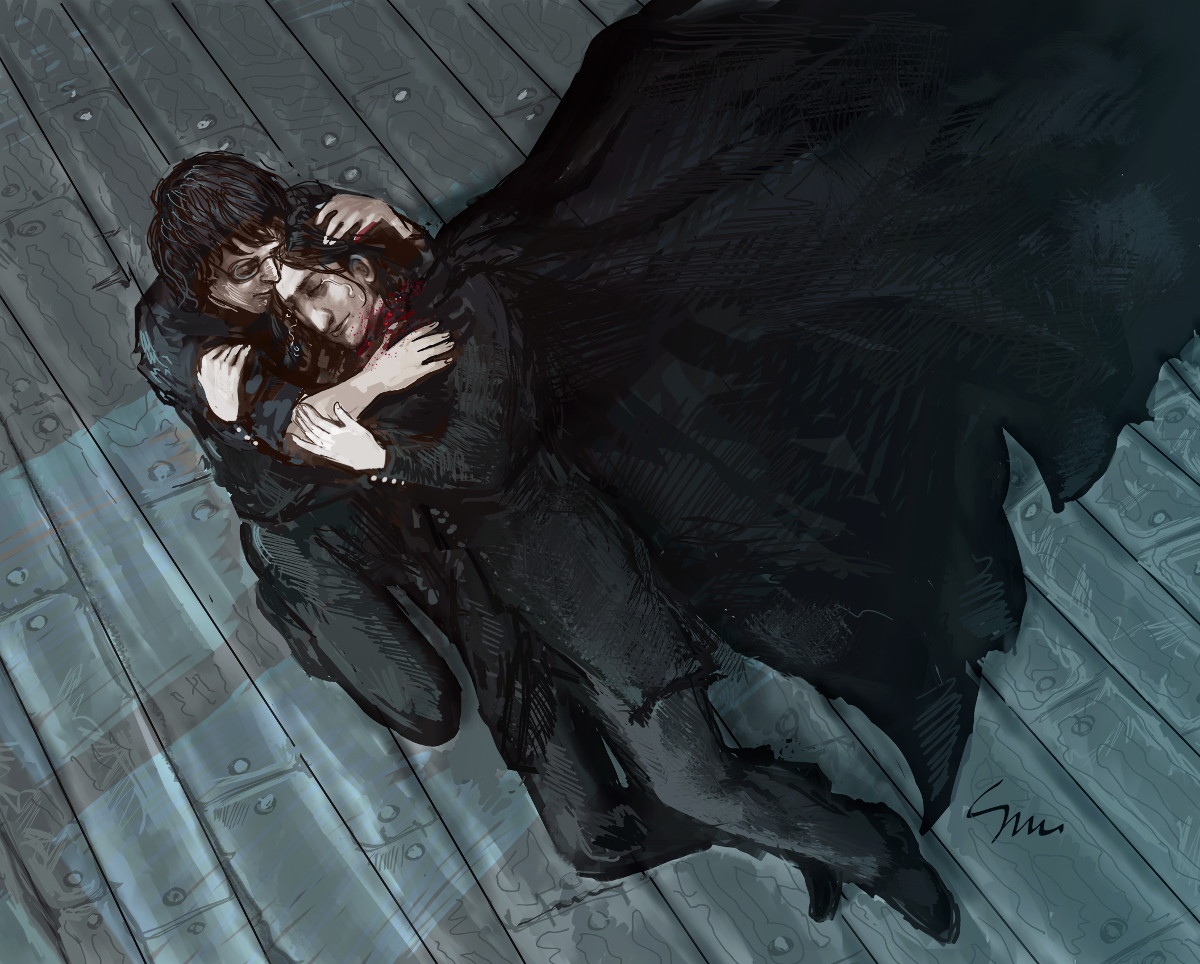 Watch
A submission for the Snarry-a-thon 2018.
"
Harry goes back to the Shack to get Snape's body, only to find a last strand of memory. Evidently Harry had missed it in his horror and haste when he had siphoned them into the phial Hermione had provided. Harry collects the last memory even though it is strangely reluctant to come out, clinging to Snape's temple, still halfway embedded in his mind. And then Snape coughs."

He coughs? SOMEONE GET THE DITTANY!!!



Tell me he makes it?!
Reply

I love the light coming in from the window, and the way Snape's cloak is spread out behind him like wings is brilliant.
Reply

SO GOOD. This is beautiful. *sniffle*
Reply

Very moving... *snuffles*
Reply

Ay this is very sad. I cried lot with Severus´s death
Reply

Your art takes my breath away... it's amazing!
Reply