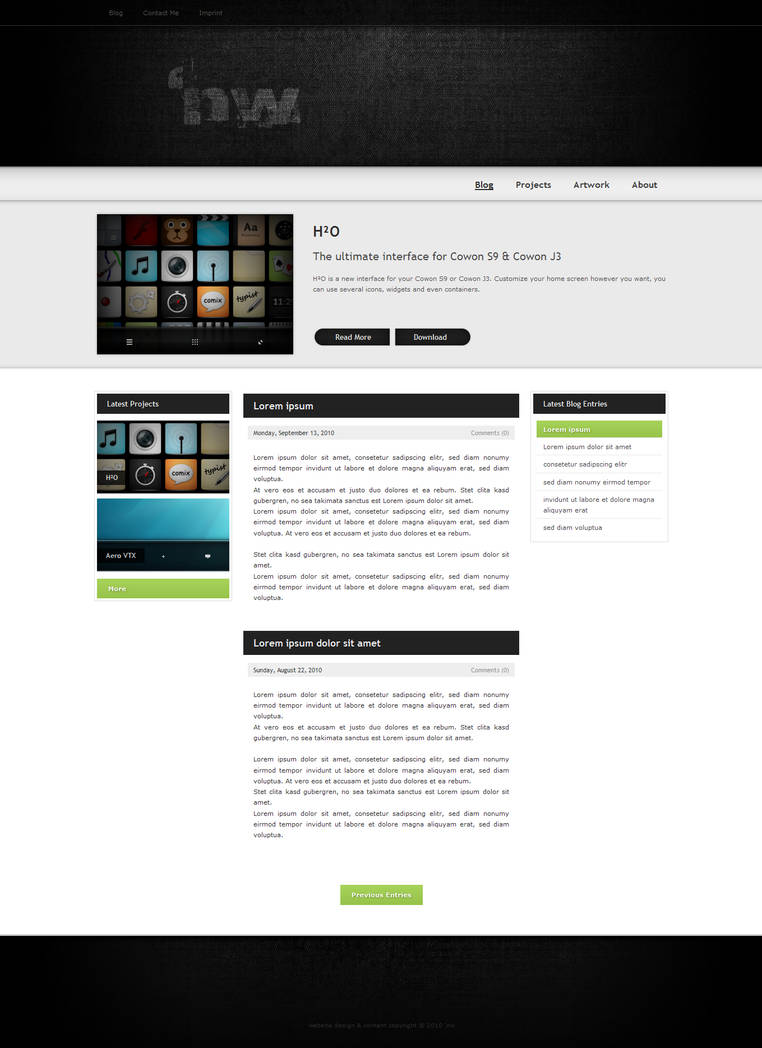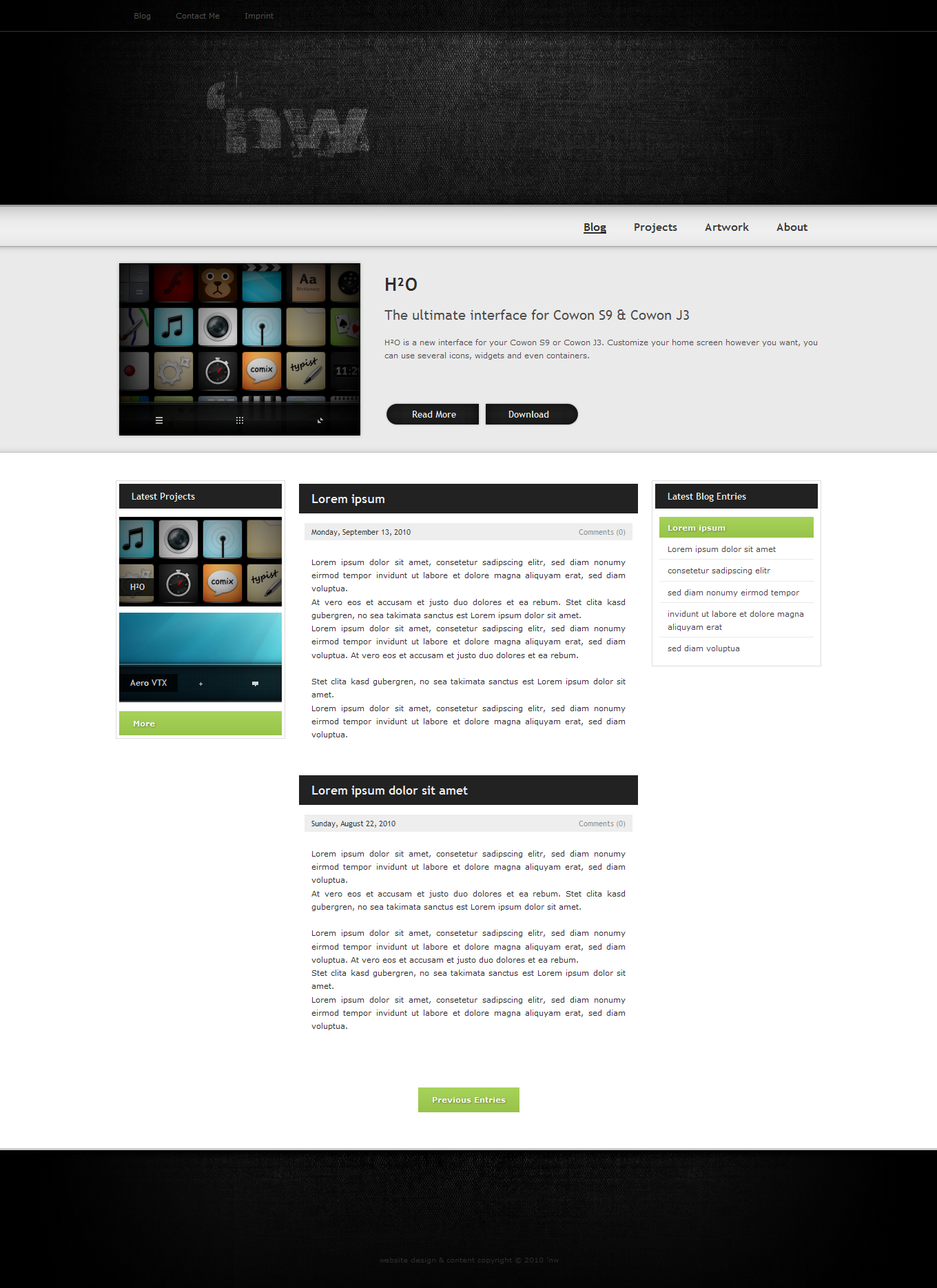 Watch
This is going to be my personal website.
It's not a design concept or mockup, everything you can see in this picture is already realized in XHTML+CSS3.


Reply

You really like your white-space

Reply

It makes my website look cleaner IMHO.

Reply

You might be overdoing it on the header which could be a little thinner imo, as the logo is not interesting and there is no menu, banner nor search box on the right side. Maybe add a jeans pocket on the right or some other interesting detail. Other than that i dig the design.
Reply

That's why I added WIP to the title - Work In Progress.

Thanks for the suggestion with the pocket, but I already planned to add a search box to that area.
Reply