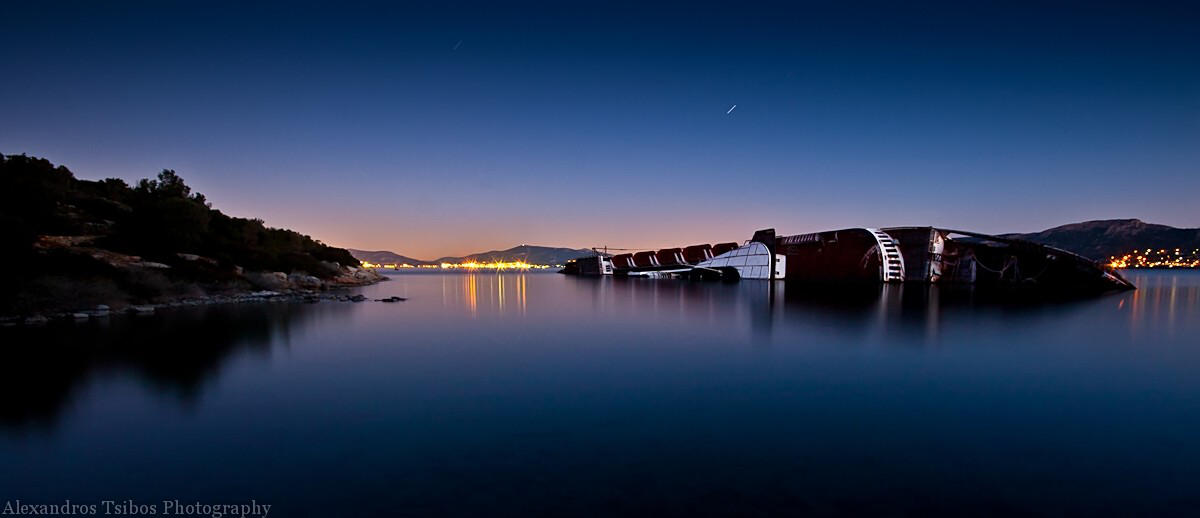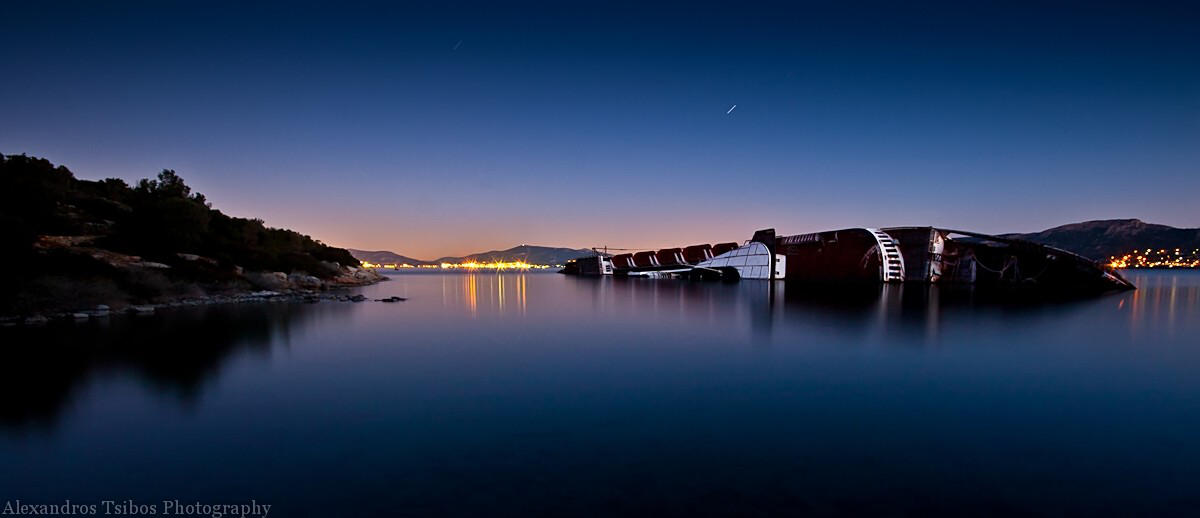 Eleysis_Greece
THANK YOU FOR YOUR COMMENTS AND FAVS
The original name of the ship was "City of York" and was built in 1952 in Newcastle, England. The Cruise liner departed London in November 1953, and maintained its service until sold to Michael A. Karageorgis, Piraeus in 1971, when she was renamed as "Mediterranean Sky" and started the first line between Patras - Italy till the late 80s. Due to the companies' financial situation, the "Mediterranean Sky" was arrested in 1997, whilst in Patras. She remained there till 1999. Then she was towed to Eleusis laid up and was virtually abandoned. Then, in late November, 2002, she started taking on water and began to list. In order to stop her sinking, she was towed to shallow water and was grounded. In January 2003 the ship keeled over on her side in Eleusis Bay where she remains awaiting her fate.
Source:
[link]
Built: 1952 Vickers Armstong, Newcastle, England
Yard: 122
GRT: 13,345-tons
Launched: 30 March 1953
Completed: 26 October 1953
Length: 164.8m - 541ft
Beam: 21.7m – 71.2ft
Engines: Doxford Type Diesels – 12,650 BHP
Propellers: Twin
Speed: 18.8kn max / 16.5kn service speed
Passengers: 107 - First Class
Later Names: Mediterranean Sky 1971
See also:
You may NOT reproduce my images in any form without my written permission. Copyright © Alexandros Tsibos. All rights reserved.