4LadyLilian
has limited the viewing of this artwork to members of the DeviantArt community only.

If you like my work, please donate a few points

so that I can also help other artists.
C'mon, don't be stingy!

4ladylilian.deviantart.com/

As far as skill level, no doubt I'm still neophyte, and clumsy
The of God 10 commandment
VII.Pont: Do not steal!
you also keep this in mind!
Thank you very much!
Stock:
Liancary-art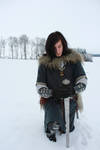 Burtn
Autumn Forest Backgrounds
Springtime In Austria 2nd
EveLivesey
Bodiam Arches
ITSDura
White Wolf
FrostBo
PNG Snow Patch
elves-of-rosegarden.blogspot.h…
www.textures.com/
Other: my own photo, work etc

thank you all

Image details
Image size
4000x3000px 6.84 MB