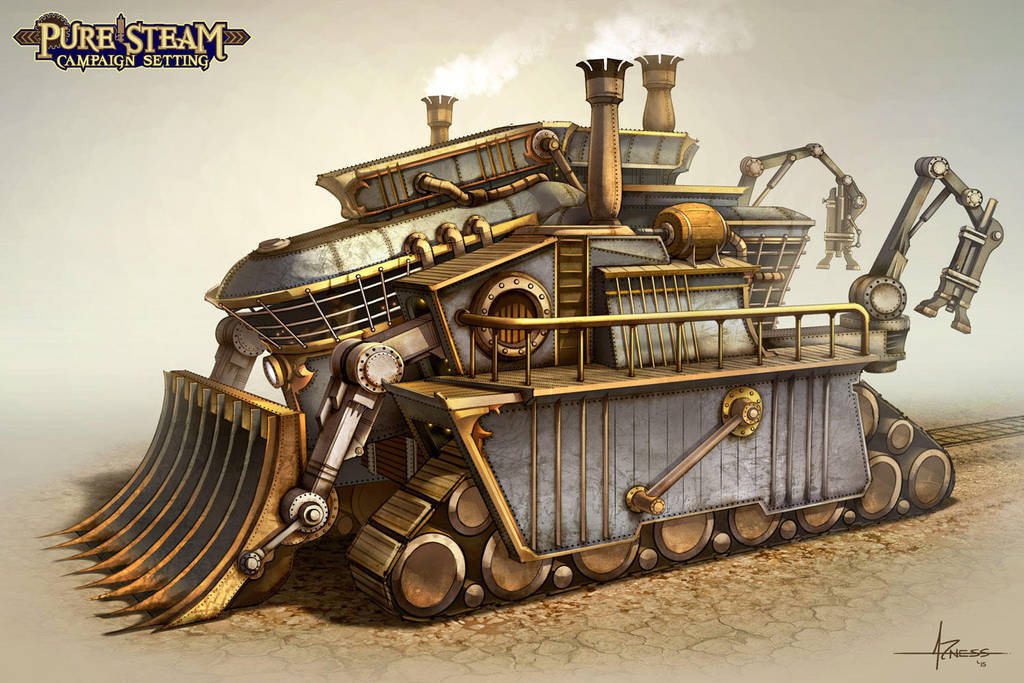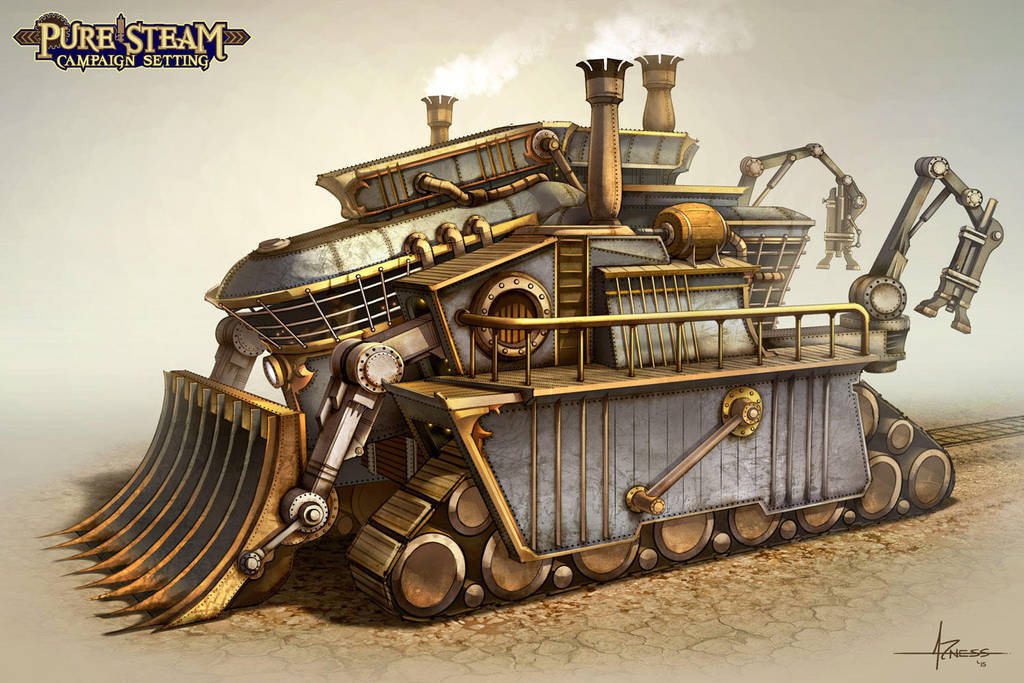 Watch
More vehicle designs for ya!
"The 'John Henry' is an iron marvel and an enormous boon to the railroad industry. The front of the machine is a steel plow pushed by huge steel treads through dirt, snow, or vegetation leaving a flat level surface behind. On the second pass of the machine, the crew can place railroad ties along the plowed surface. On the final pass, the machine lays out iron rails and spikes them in place with a steam hammer. With this labor saving device a track line can be completed in months rather than years. Unfortunately, not all creatures welcome the railroad and John Henrys are often attacked. The pilot and tender are in a steel covered cab but the rail engineers have minimal cover on the running boards on the side of the truck. A single load of wood ties and rail (8 tons) is enough to complete 100 yards of railroad track. It carries enough water and coal to operate for four hours non-stop. The rail layer is defended by its crew of four plus guards."
(excerpt from Pure Steam Westbound rule book)
This was definitely an interesting one to figure out during the sketch phase.

Here's the metal beast viewed from the aft (work-in-progress):
(EDIT) here's the process as well:
Pure Steam © ICOSA Entertainment
art © 47ness