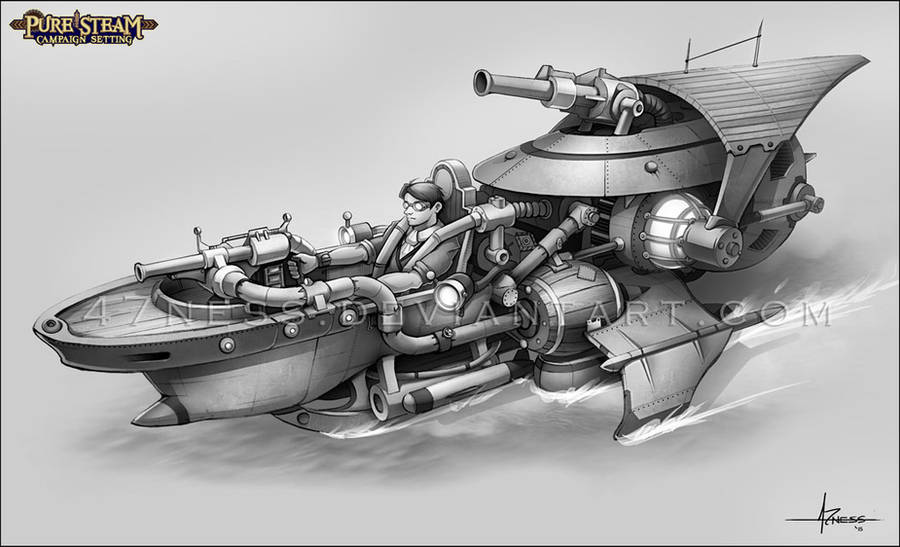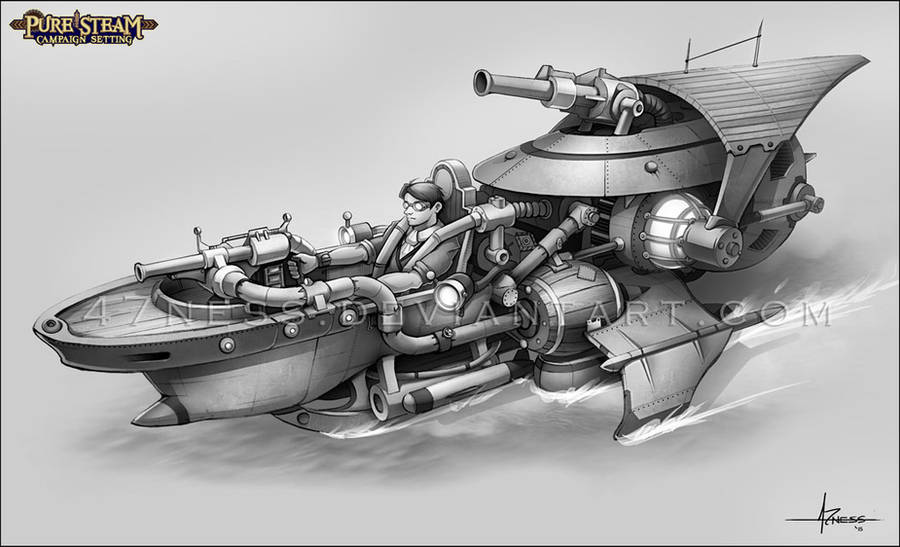 Watch
More vehicle art for Pure Steam: Westbound...!

This is the Gyro Skiff, the favored craft of swamp-surfing smugglers and bog-blitzing bootleggers.
---
Btw, THANK YOU to all the new watchers who've been joining this summer; enjoy your stay and expect to see lots of new steampunk art and comics.

Pure Steam™ © ICOSA Entertainment, LLC.
art © 47ness

I like see all the steampunk style vehicles, but being a ship lover, could not let pass the chance in comment in this one!
The htdrofoil look is awesome, as well reminds me the torpedo boats, and those guns make this boat quite a dangerous guy

Quick firing 37 and 57 mm guns, I suppose...

Reply

I'm always fan of your engines and vehicles ! It's awesome, so many details here

. The soft texture is well chosen too

Reply

Thanks.

I had fun researching the real-life gryo engine concept before getting to work on this one proper.
Reply

...

Reply

Cool! This whole series looks great!
Reply

*drools at the detail* OuO ohhhhhh~~~
Reply

Your description of it certainly adds a little extra charm in my book!
Reply