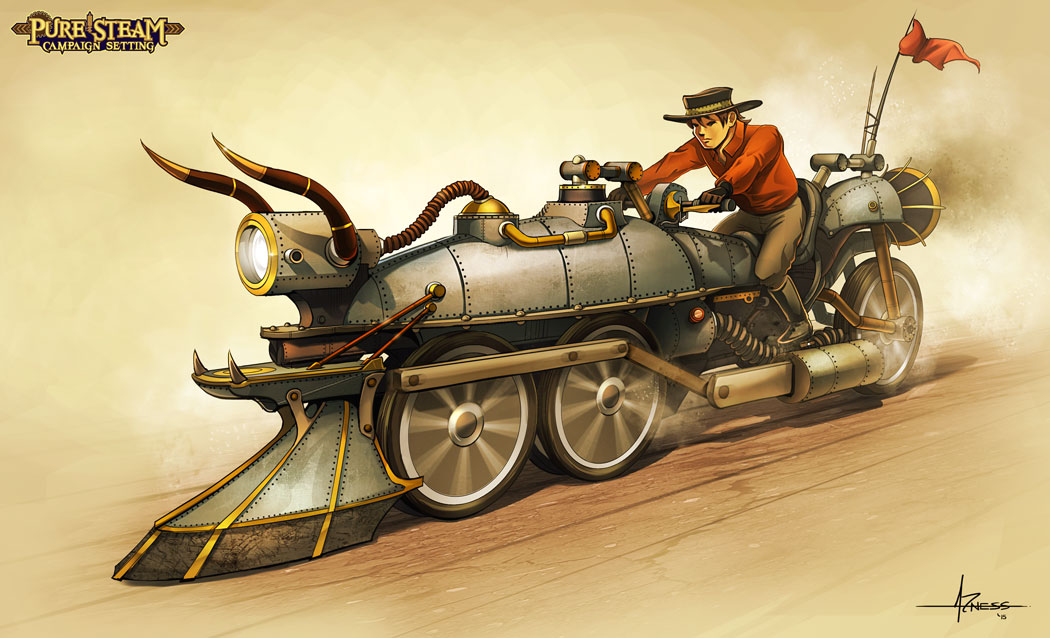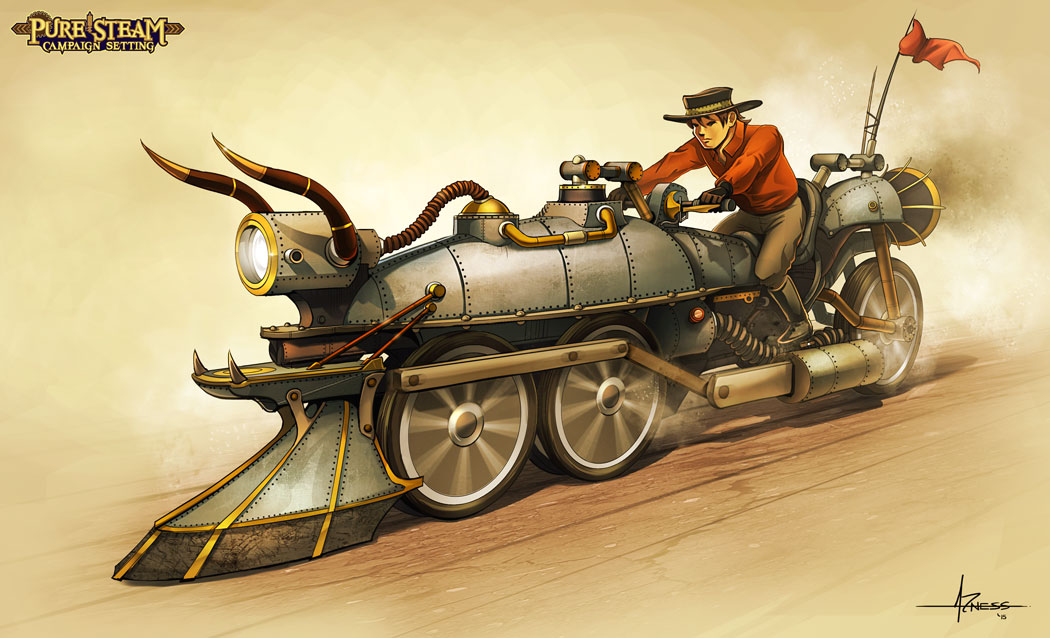 Watch
New vehicle art for Pure Steam: Westbound, yup it's the expansion set!

This is the coalcyle, the 'workhorse' of the wild west. One of my favorite pieces (I might add color to this bby when I have more time)

EDIT:
went ahead and added color.

More Westbound designs:
---
Btw, THANK YOU to all the new watchers who've been joining this summer; enjoy your stay and expect to see lots of new steampunk art and comics.

Pure Steam™ © ICOSA Entertainment, LLC.
art © 47ness