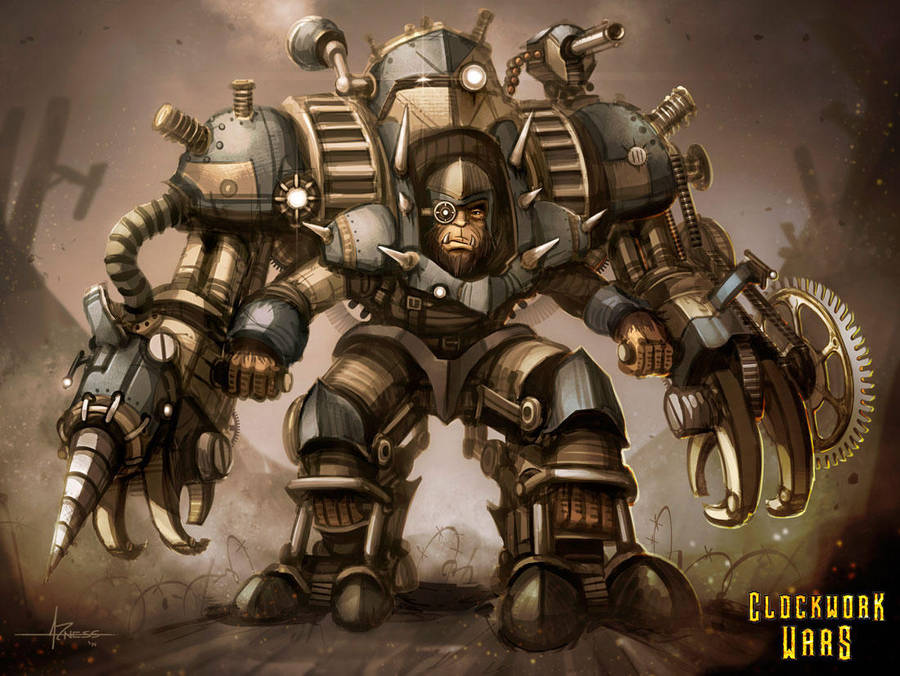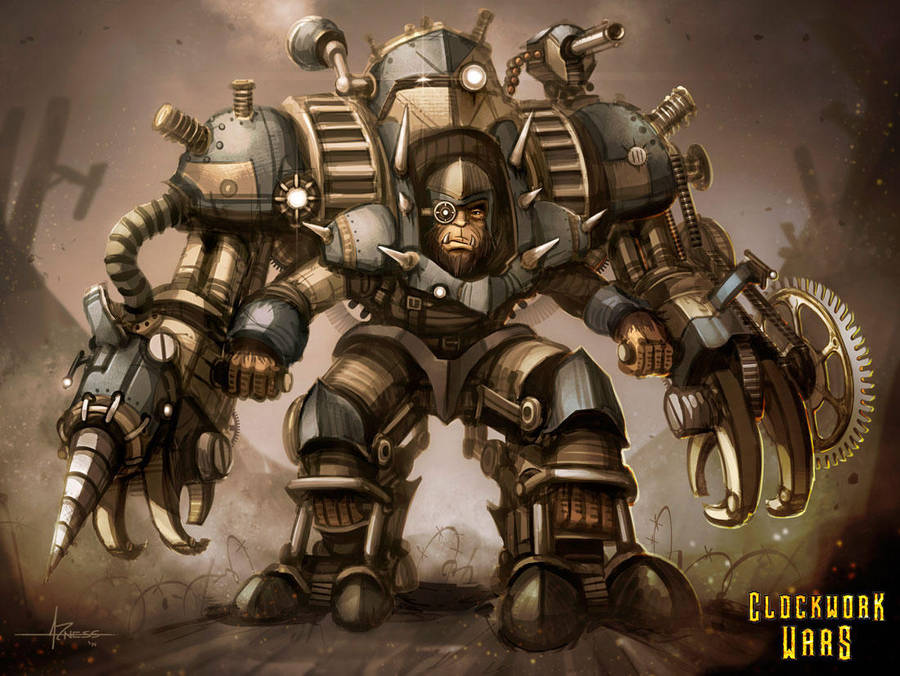 Watch
Game illustration work I did last year for
Clockwork Wars
.
This brute was one of my favorites to work on!

Clockwork Wars © Eagle-Gryphon
art by
47ness

Your Clockwork series is mind-boggling!!! There is so much detail on each of these. They look as if they could just step right off of the page . Each one is a masterpiece in its own right!!!! Kudos my friend!!!
Reply

LOOK AT ALL THIS STUFF I GOTTA CATCH UP ON

Oh my gosh. There's so much to look at here. You are such a master of awesome mechanisms. :V All those little pieces and they all manage to fit together so well, the gear on the far right is so awesome! Love the design to the feet of this armor too! Looks like it will take a lot to take down this guy....
Reply

Reply

I love the design colors! You did a great job with this concept design!

I'd say more, but it's really tough for me to come up with some sort of commentary with art, so my apologies

Reply

Thanks~! I had a little assist on the color scheme (teal seems to be the preferred military colors for the chimp faction in Clockwork Wars, so I used that as a starting point)

Reply

Aw cool! I like the interplay with symmetry in the armor's glowing left eye contrasting with the operator's right eye

grumpy war brute!
Reply

Reply

Really has that powerful look down. I also like how the design is somewhat plausible in that the operator can move without injury.
Reply

Haha yeah. I'm a fan of all kinds of power armor, even the ones that don't provide much protection.

In this case I wanted it to be just ramshackle enough that you can make out the moving parts, but menacing enough that regular foot soldiers would think twice about engaging it.
Reply