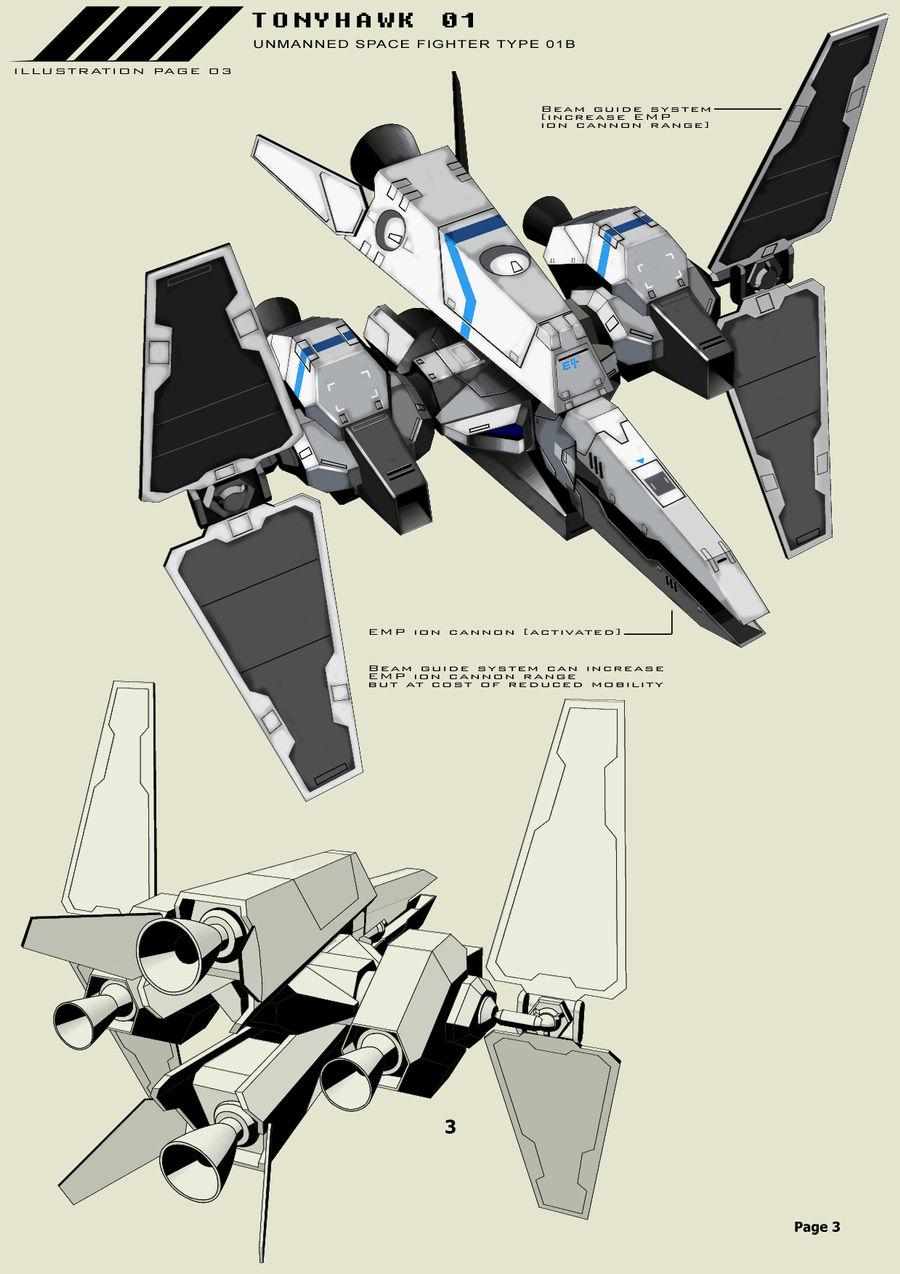 Auto cad + Manga studio, 3D design with 2D illustration.
Tony hawk is a ski board professional, also the name of that video game, Im not a ski board fan but I thought this name better illustrate the incredible maneuverability better than any no body care mythical reference.
part1:
[link]
part2:
[link]
part4:
[link]

club me with a seal - for I have no idea, why I did not fav this.
Reply

Tony Hawk's Skate or Blast!

Think shredding is easy?
Well, maybe if you are human, what about if you are a battle drone?

Looks great.
Reply

Its just a metaphor, there is no way it can tonyhawk for real :]
Reply

Reply

The engine is awesome !

Reply

oooooooooooooooooooooooooooooooh
aaaaaaaaaaaaaaaaaaaaaaaaaaaaaaaaaaaaaah`
Reply

Reply