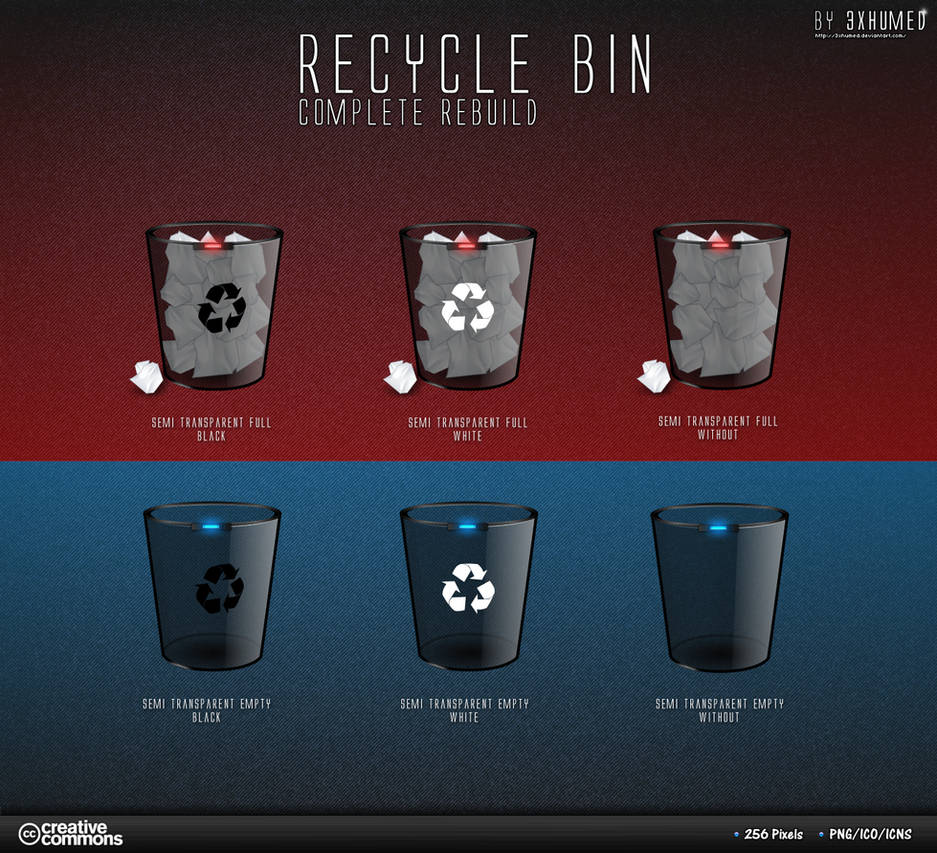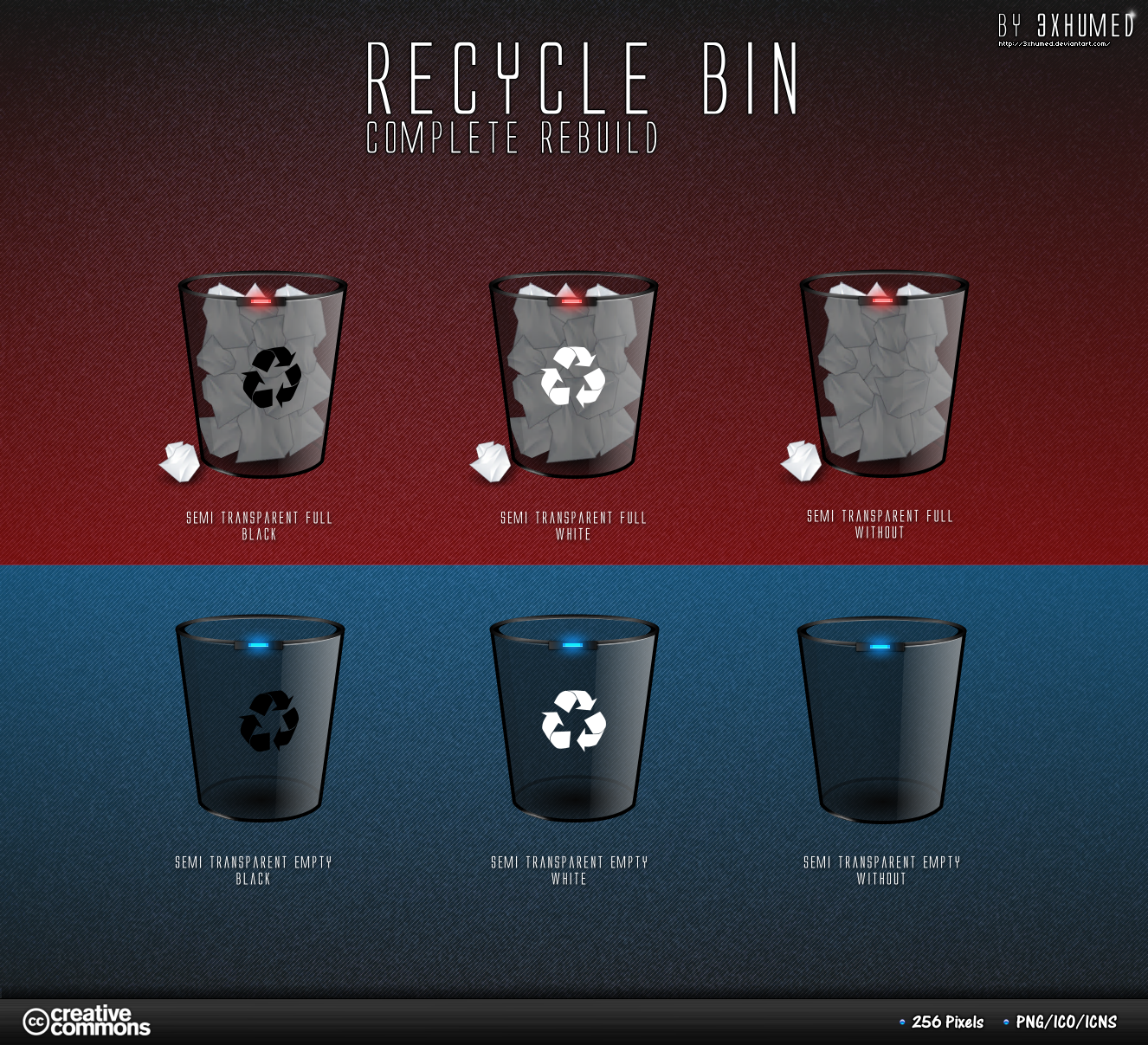 A small part from the hardware / software package.


Normal Version
After some errors but were included, I have built up the icon completely new.
The look has changed only slightly, should you not noticed. Downloaded it again, please, that you have the corrected version.
Info:
16x16 - 256x256 pixel (ICO, PNG, ICNS)
Tool:
Ulead Photoimpact X3
Graphic style:
Vector
Darker Version here
This icon set is absolutely beautiful. The design is well polished and sleek, and feels like it fits right in to OS X. The Recycle Signs on the bins are also reminiscent of Windows, which is a plus. The icons look very clean, and it is easy to tell when the trash is full.
I feel that the little piece falling out of the bin gives a messy feeling though.
The icons have also lost their glossy look when full. However, the light indicator on the top of the bin is a smart idea. If you're looking for a nice, clean new Trash icon, do not hesitate to use this. it won't dissapoint.

The Artist thought this was FAIR
6 out of 6 deviants thought this was fair.