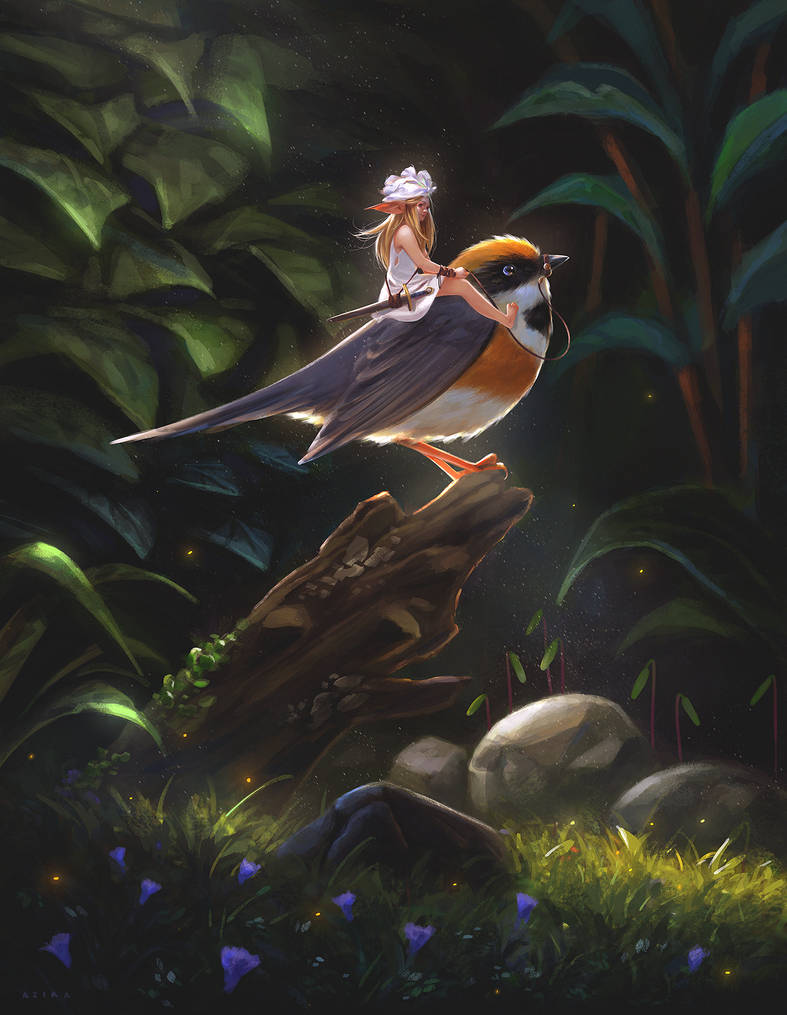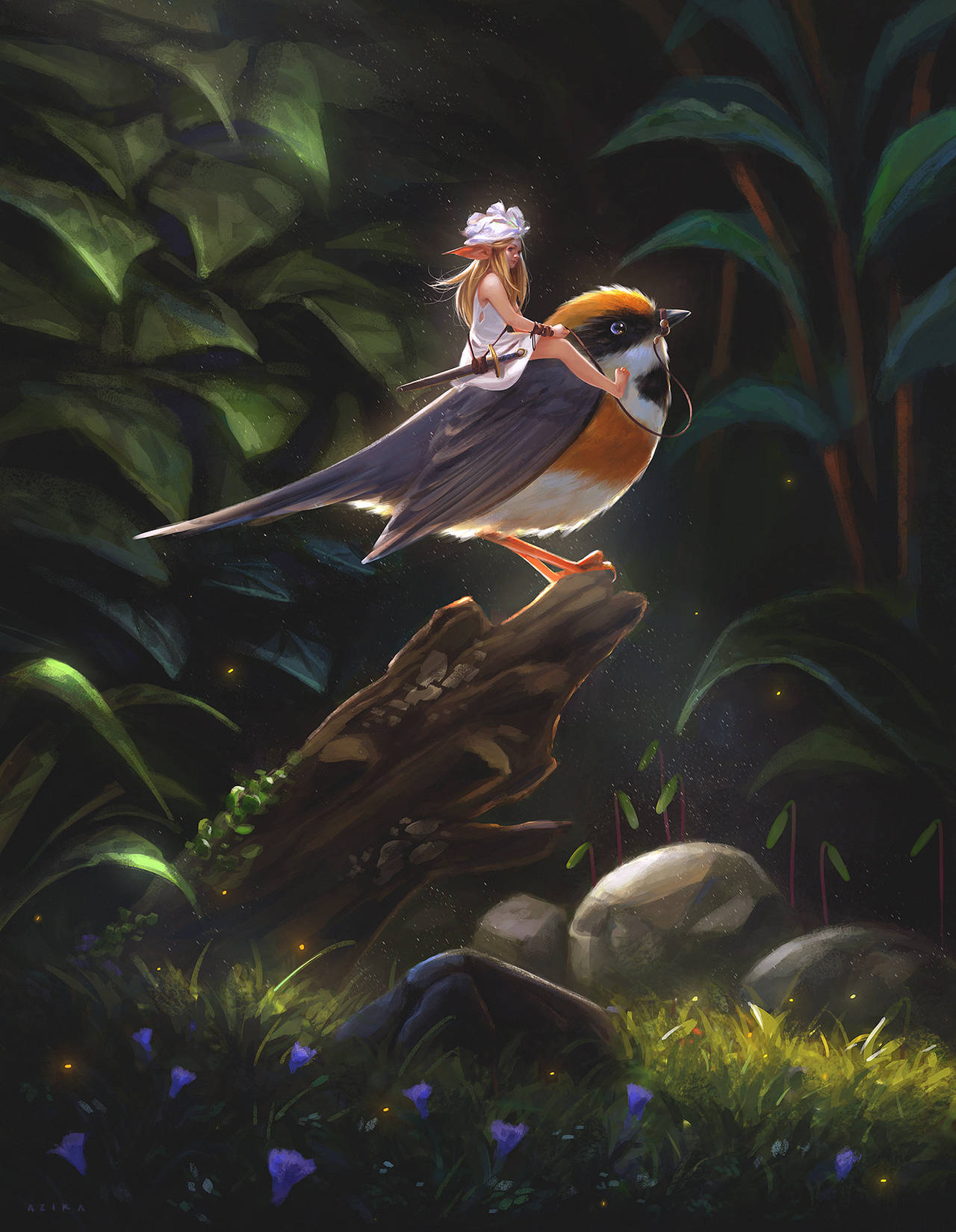 Watch
The Hyr were the smallest among the other tribes living in the woods, human looking in faces and figures but with larger ears
and possibly the only tribe that could ride birds despite of their size.

Ydriel was one of them. She spent her whole life with her bird, Ranger that was given to her the moment she was born, by
her father who was also the head of the tribe.

It was her everyday routine to fly in which she wanted nothing but to catch the sense of freedom and enjoy any little adventure
she stumbled upon while wandering with her loyal bird. Ydriel would only find her way back home when the dusk almost settled
over the woods.

Instagram
Artstation