UPDATE: 9th of July 2019: The test was made thank you

Thank you for all comments

I made a card game according to cosplay topic.
It would be interesting to make more card games by topic, like... tradicional drawings, fotos, even literature! Original characters  and more.
I need 2 players to test this cosplay card game live on YouTube.
I will be showing you which cards each player has in their hand using deviantart notes. And everyone will be able to watch the video live on YouTube!
Let me know if you can help me now send me a note or reply this journal

Here is the journal with the 50 cards under the toptic of cosplay:
www.deviantart.com/cosplayandp…
And here is the promotion video I made to feature these 50 cards in a 3d space:
You can also watch this video using this link:
youtu.be/oQzjuwj0BxI
///////////////////////////////////////////
///////////////////////////////////////////
Updated Indo 2019June 24th:
I belive our card game should have only Original Characters!

Hello everyone!
Here is the first card of our group! This is the first card out of 14 featured in our special journal "Honor Roll":

HONOR ROLL - Where Winners are remembered!Then acordding to the votes left in our Deviantart polls, 1 winner will be featured in our winners history list HONOR ROLL! Meaning that if our deviantart youtube channel becomes famous in youtube more people will see your name in the HONOR ROLL. This is better then a simple prize, because you will be remembered!
Our group's Rules

========
HONOR ROLL
========

#############################


Season 1:
www.youtube.com/watch?v

FjF8z…
#############################
:iconoldboy93:

oldboy93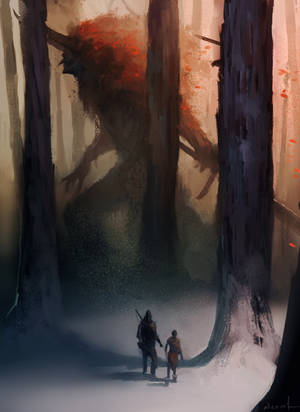 [li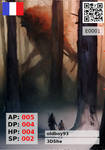 Art by
oldboy93
Card design by
3DShe
Your artwork can be converted into a card game (TCG) aswell! All you need to do is:
- comment in this journal a deviantart link to one of your original artworks!
- Decide if your card is a fighting card or a magic card.
---- If your card is a Fighting card you must use only 15 skill points to increase your card's 4 status: "attack points", "defence points", "health points" and "Stamina points".
---- if your card is a magic card you must write a small text explaning the magic effect of your card. (you can be creative)
There will be live tournaments with rewards (steam games).
The live tournaments will have 3 live videos!
--- Live video 1 - exclusive live video for player 1;
--- Live video 2 - exclusive live video for player 2;
--- Live video 3 - Public live video for everyone to watch!
I will make these 3 live videos! Both players must use "Live video 3" 's chat to publicly reveal the next card move.
After a fight is complite, a video will be uploaded featureing these 3 videos at the same time and saved in youtube.
Join now! With your Original Artwork! Every card has a QR Code with links to your artworks pages! And your deviantart name will be directly in your card

I will print 2 copies of each single card!

Join it will be fan and it is free

manofmanynames9
XLittleDoveX
NostrumVitae
tonychef12
Kandessa
artysharz
supermonkey2121
Dodgeyko
Skelethurlant
Wickedchickjoyv
Janchihay
StasStandler
aliciasomido
DisneyAnimeLover
All card at the moment: