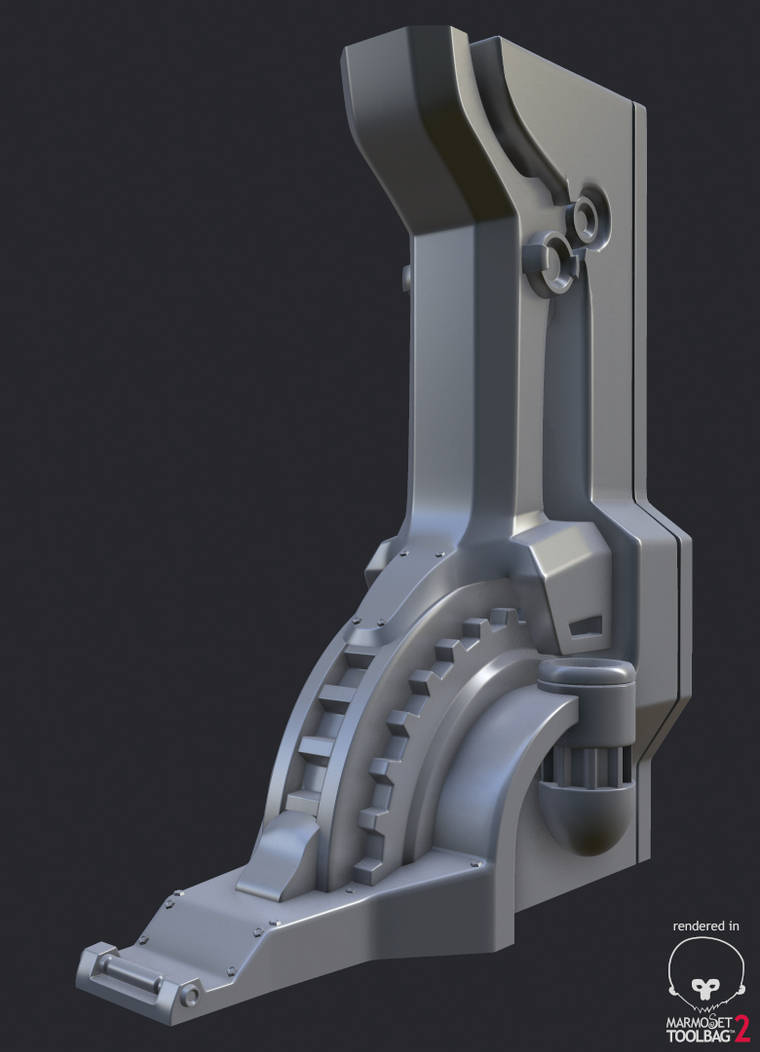 Watch
Just an update on my current project. Not made many changes since the last submission and still not finished but getting there.
Crits welcome

Software used - 3Ds Max 2014

Reply

Reply

It looks great. I can see the function of it. You should post the topology. You just have some minor crease issues, like around the big bolt at the top, and just a little on the very toe at the bottom. The little bolts look very clean, are those normals?
Reply

Thanks

at this point I am just preparing it to import into Zbrush to add details and panels etc. The low poly version of this is about 1.5 thousand but this version is turbosmoothed 4 times

when I get it all finished with maps etc I will post a render with the wireframe too.
Reply



good
Reply

Haha thanks

I'm hoping to have it all done soon. Thinking of redoing a lot of it so that the gears can turn
Reply

Pretty cool. Reminds me of something you would see in Skyrim.
Reply