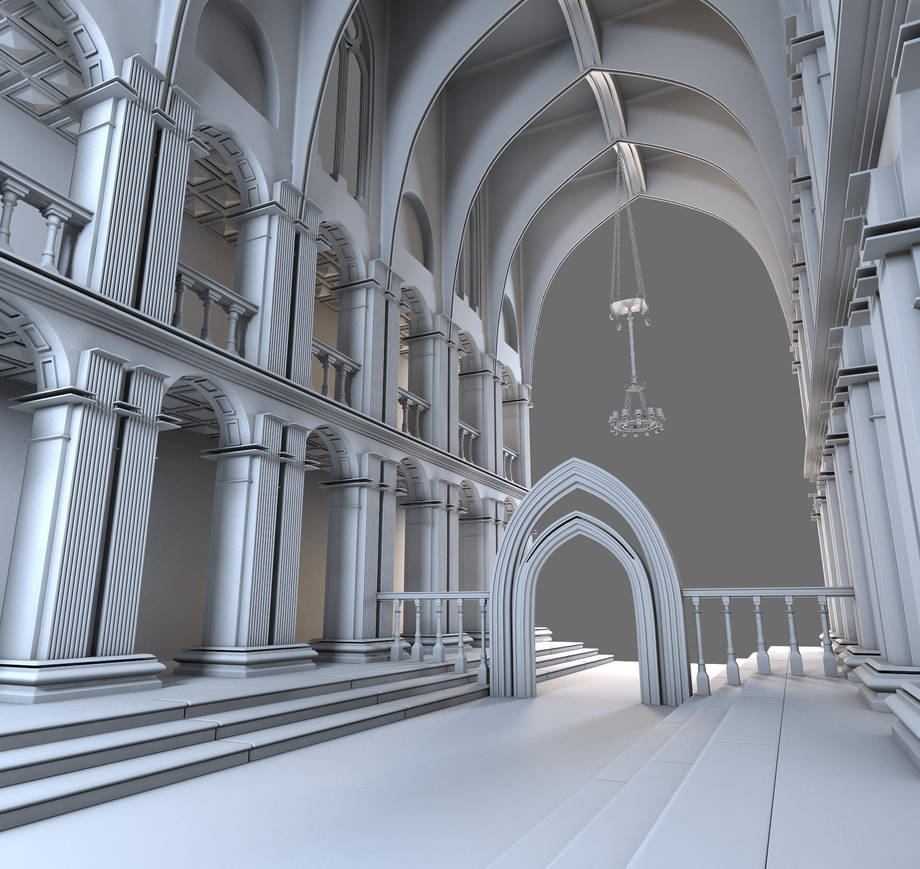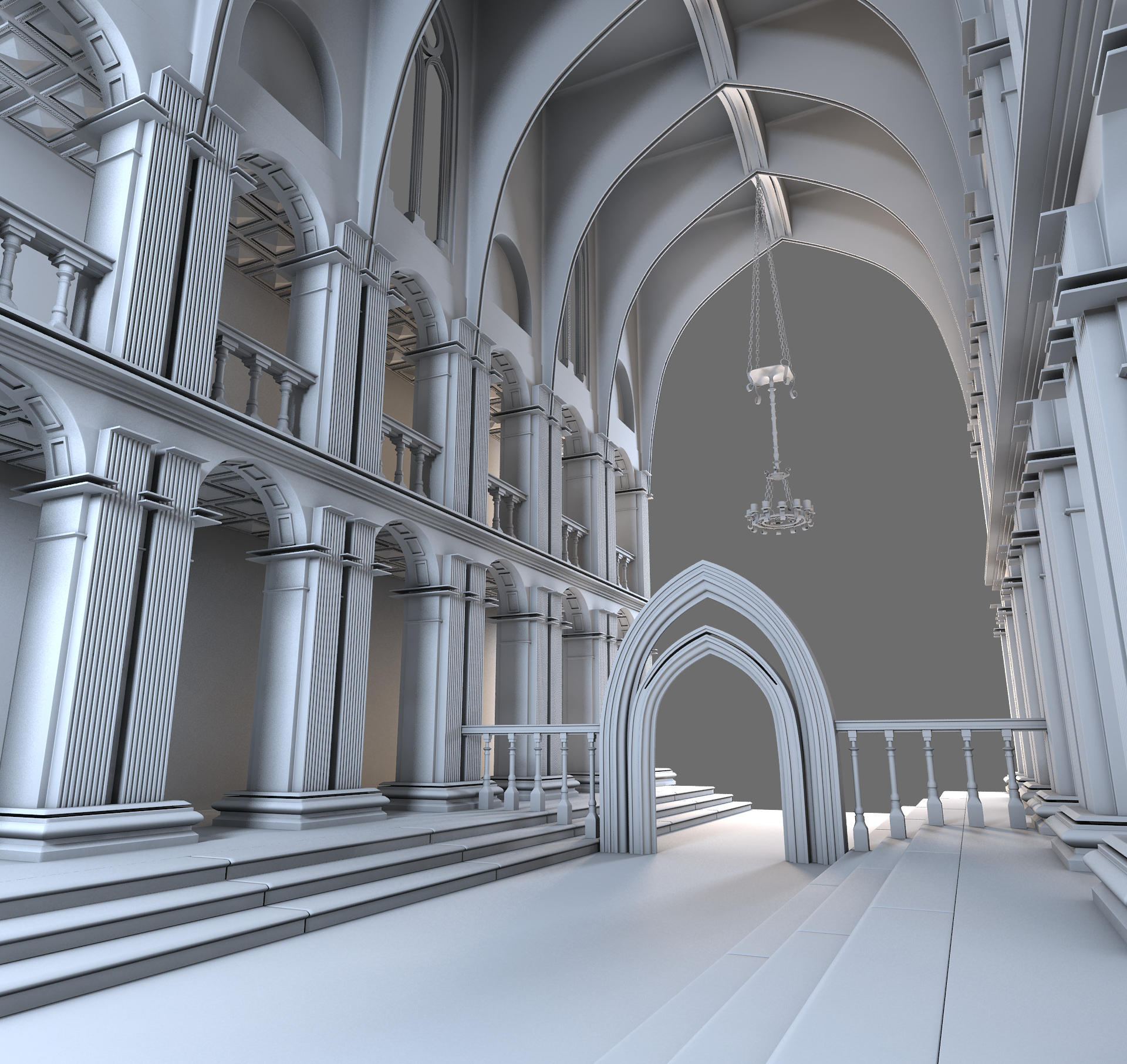 Watch
Just an update of where I currently am with the Cathedral model, I have done a few more pieces but none of them are ready for render yet.
If anyone has any tips on what would make it look good let me know

Random info -
Material - Ambient Occlusion
Lights - 3 x MR Sky Portal
Light material - mib_cie_d (1 hot 1 cold)
Renderer - Mental Ray
Total number of objects - 15
Built in - 3Ds Max 2013

just of of curiosity, what are you at for poly count?
Reply

Around the million mark but after turbo smooth its 16 million ish.
Reply

Holy crap ! with lighting and textures you must be looking at huge render times
Reply

I just built myself a new computer, overclocked and everything so it tanks anything up to 30 million polys

Reply

Nice! im still rocking a lap top so it takes a while to render anything lol
Reply

I did think about getting one, to take my work with me etc, but after pricing it up I couldnt justify spend that amount of money.
Reply

I got a pretty good deal on one, I needed it because I have to bring models and stuff back and forth from class and work on models at home. So will this model your working on be for a film or a still render?
Reply