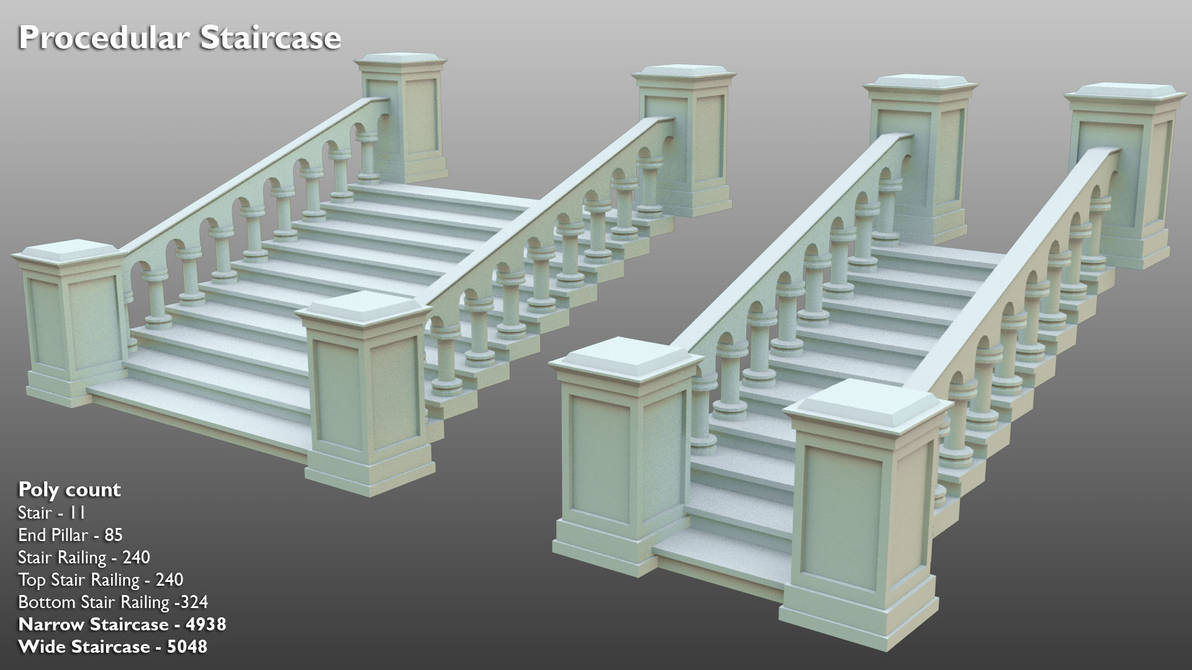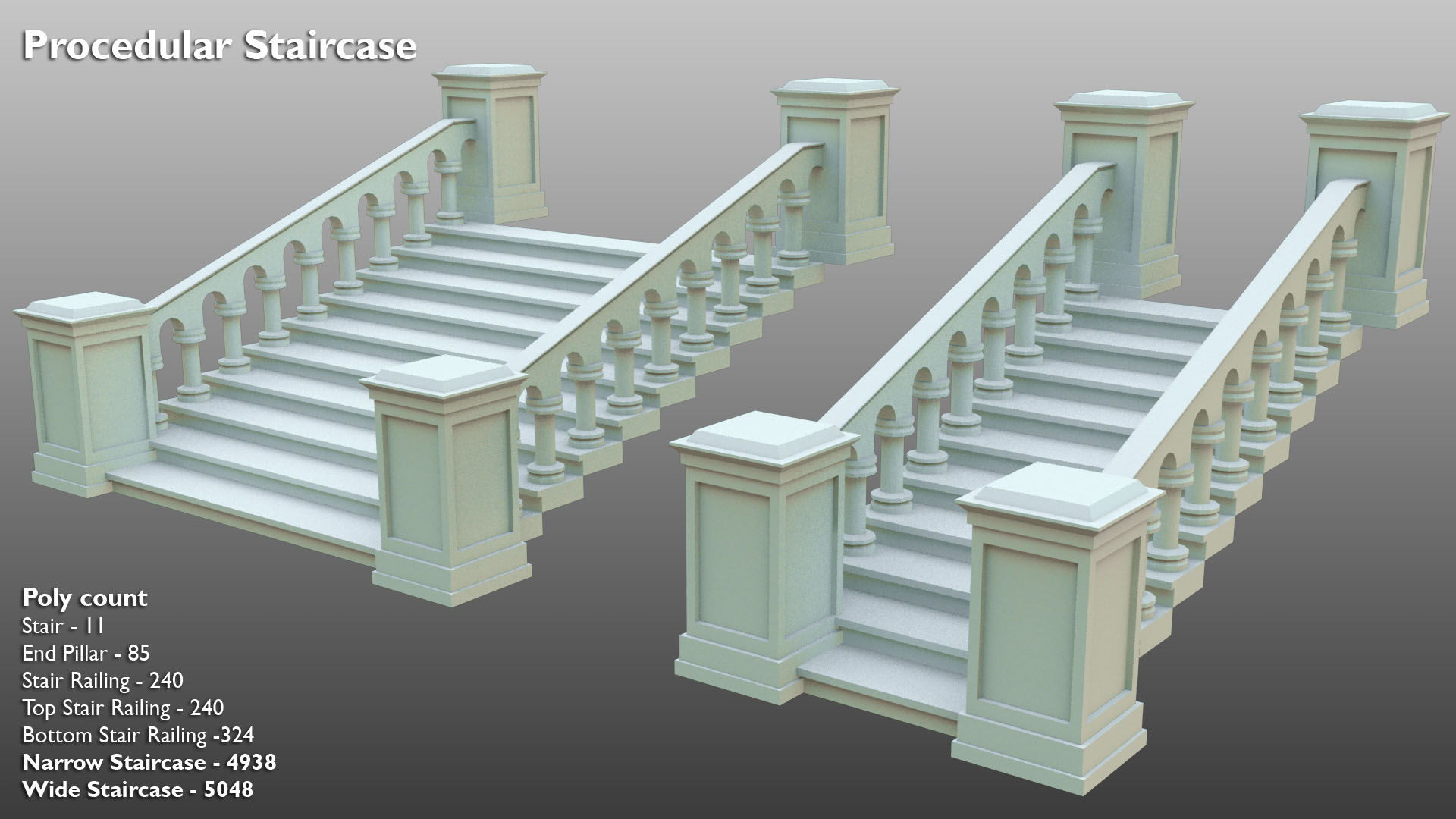 Watch
Software used - 3Ds Max 2014
Time taken - 1.5 hours
This was a very enjoyable piece as it allowed me to think more about the overall look as opposed to topology. I plan to revisit this at a later date to cap off the sides with another piece of geometry.
Please let me know what you think

Critiques are welcome

Why is it considered procedural? Are you able to transform it with modifiers?
Reply

Honestly just ballsed up the name

could not think of the word 'modular'. However I am hoping to be able to figure out a script to set the number of steps and also apply a bend if need be. Would not know where to start with it though. Thanks for your comment btw

Reply

Check out Scriptspot. The guys there might be able to help you out getting something started. There's already some parametric stairs scripts out there, but most are just basic primitives.
Reply

Oh cool! Hadn't heard of that site but after a quick look I can see it will be very helpful

thanks for pointing me in the right direction
Reply

Made with a script? Cool!
Reply