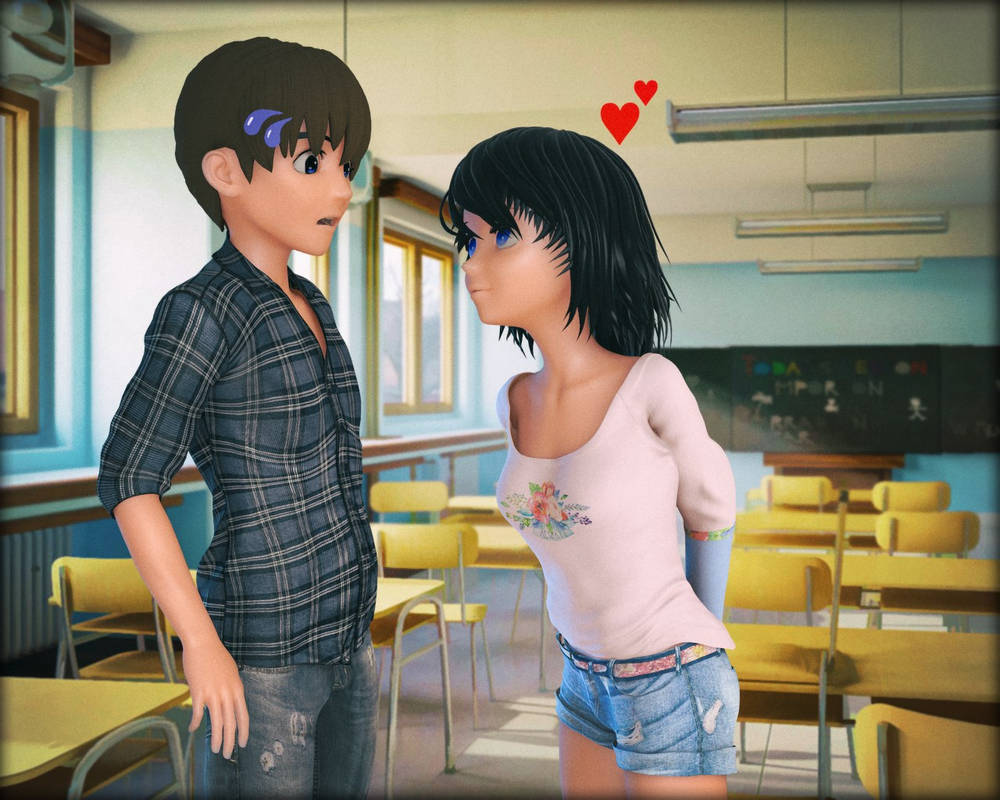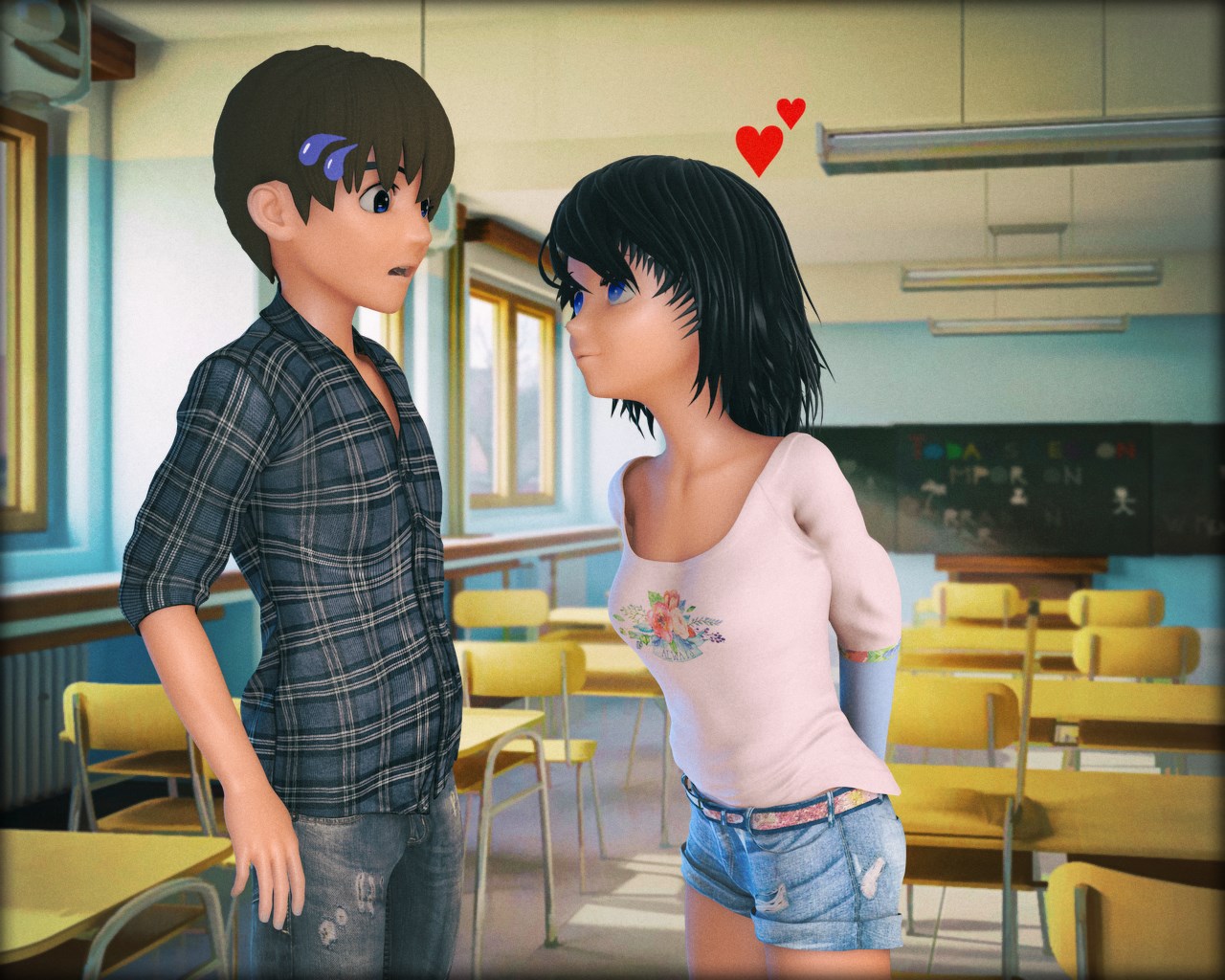 Made with DS and Sakura 8, also a new freebie dialed in male morph I made, you can find on my site.
Pose inspiration, this great animation:
nachooz.deviantart.com/art/Bla…


The emoji's work

Perfect Anime Scene
Reply

Ha! I'm having a flashback to 9th grade!
Reply

Very good
The classroom scene is well-lit
I guess with Sakura 8, there won't be any AD for G8F, right?
Reply

No, since I made the no-neck morph on her, my geograft days are over for now. For the work required, just parenting the head works as well.
I really do like Sakura 8 though!

Now if I could Geograft her head onto G3F...that would be awesome, as the G3F body is my goto these days, due to being able to autofit everything down to Aiko3.
Reply

I wondered if you were going to post it on here.
Reply