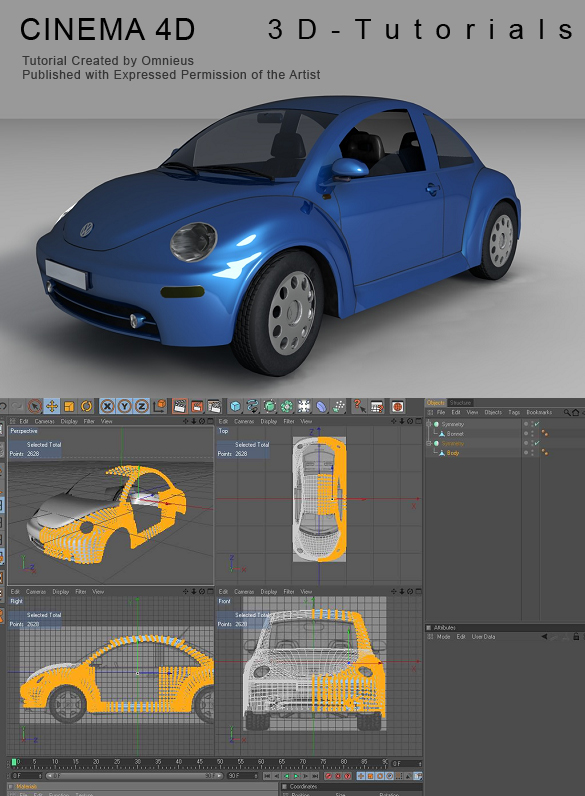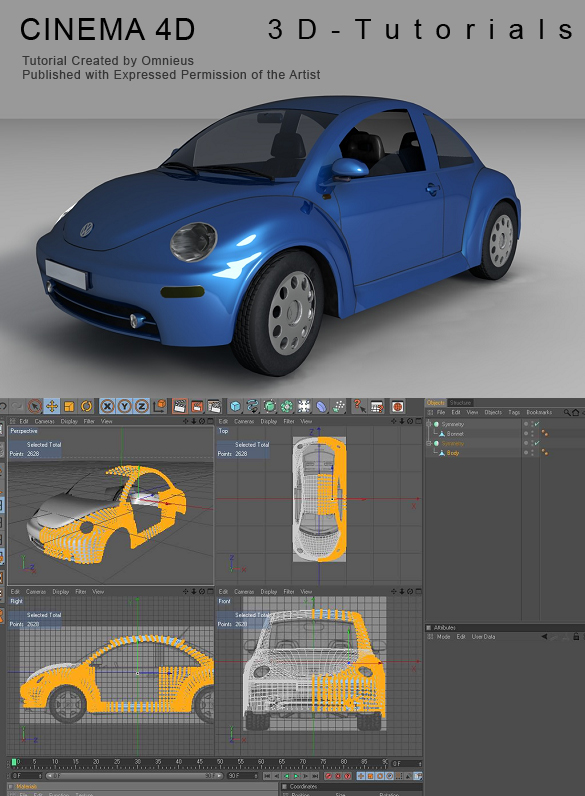 Watch
Tutorial submitted by
Please

the original
[link]
Click "Download" icon to download tutorial in .pdf format
Artist's Comments
Tutorial on how to model a VW Beetle for Cinema 4D Release 10, but should work with previous versions, also similar principle can be applied to other modeling apps.
Tutorial is quite extensive and covers a few basics in getting started like setting up the blueprints and making those crucial first few polys
In the RAR file you will find the Tutorial itself, the blueprint images used and a C4D file with basic setup just needing alignment
If you find this Tutorial useful and use it somewhere, send me shout, I would like to see what you did. Doesnt matter if it looks just like mine, it's the process that you have learnt that you can now apply to your projects
This is my first TUT so some feedback would be nice please(no need to be rude)
Enjoy!
EDIT: Tutorial has been updated slightly since Revision 1, no major changes just some minor tweaks