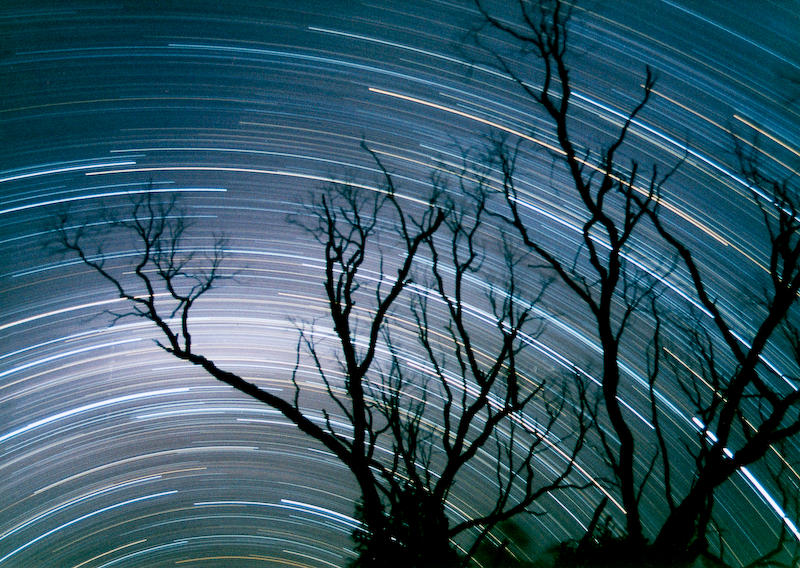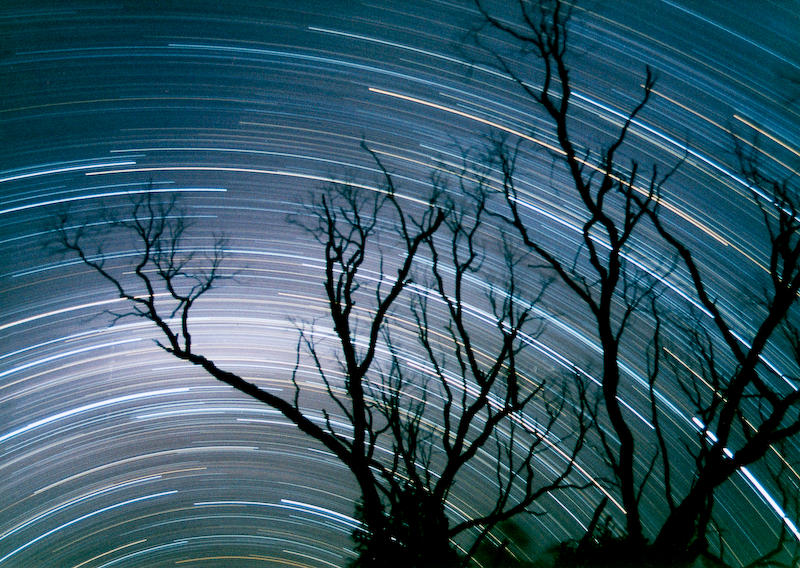 Watch
Star Trails. Taken a little over five years ago at a place called Undara in Queensland, Australia. I can't remember the exposure, but I seem to recall that it was something like half an hour.
I've adjusted the contrast and increased the black a little because it's a scanned print. No alteration to the colours, they're real.
Comments are very welcome


Amazing work. Great composition, good light and colour, beautiful silhuette against the wonderful sky.
Reply

Thank you.
It's a great tutorial and I've learnt some things reading it.
I would honoured to have you use my image

Reply

nice work, is this one shot? its a very noiseless shot for such a long exposure? thats awesome... i think i may have to trade in
Reply

Hi Karl, Thanks for the compliment.
Yes it was one shot, but you would have to go retro to get similar kit.

I was using a nikon film camera and fuji 200asa film.
Reply

Reply

wonderful

it looks like they were in a rush


aren't the possibilities of photography incredible, could the painters catch movement in an image like this?

Reply

Thank you for your kind words

Photography can be amazing! This is why I am a photographer

that and I cant paint...
Reply

That's a really good photo!
Reply

Excellent shot; really really cool! Awesome cool in fact!

Reply