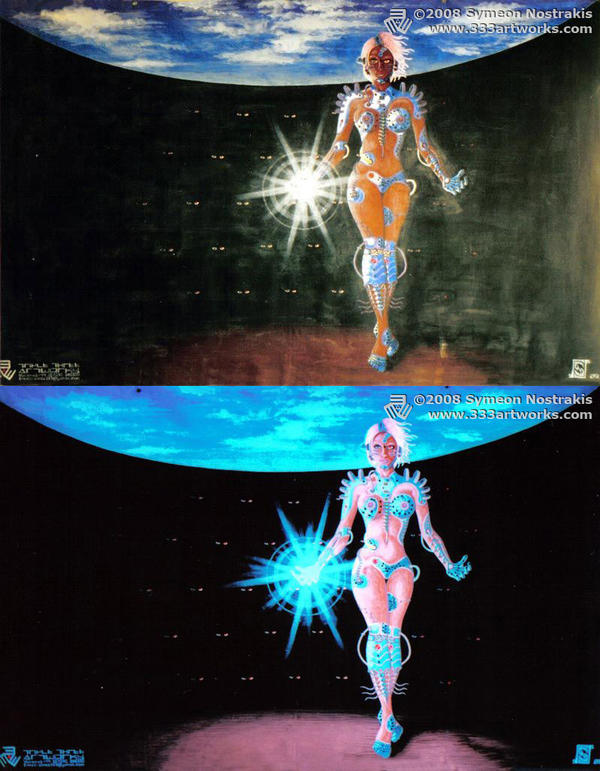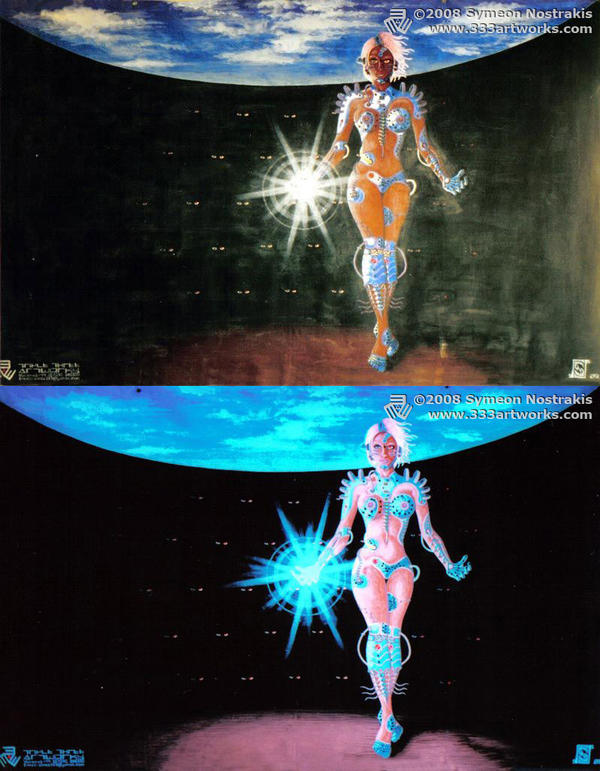 B.I.O.mechanoid (2001)
ultraviolet acrylics on canvas, 240cm x 150cm
2 distinct views under 2 different lighting conditions:
visible under normal daylight and UV black light
this enhanced female transhuman's skin
is black (dark chocolate) under normal daylight
and white (light pink) under UV black light...
visit my website
w w w . 3 3 3 a r t w o r k s . c o m
[link]
to see more...
(high resolution images available for download)