Hey DA!

What is this? Activity? From me??

That's right, kids. ACTIVITY! From ME!
Though honestly, I don't really expect you to remember who I am given how I haven't had any sort of tangible presence online for the past 5-6 years.

So let me reintroduce myself. My name is Daniel Lucius Cross, I'm a digital artist and overall silly person and some of you might remember me from a little site called Danime.com from back in the day. If the name doesn't ring a bell, perhaps you'll recognize these guys: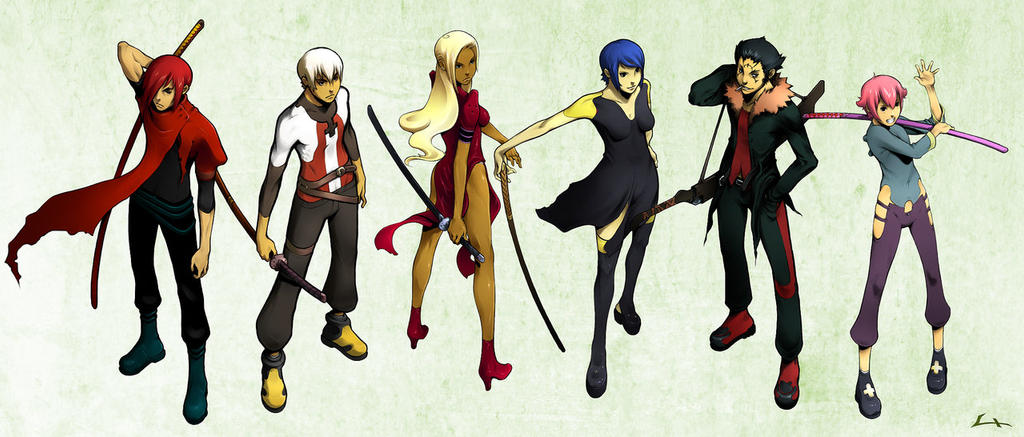 Yeah, those were good, fun times. Alas, I'm not posting this update to announce the return of Danime. No, that chapter of my life is probably closed for good. Why? A multitude of reasons, but mostly because I've moved on to other things in life (that, and I go by Lucius these days, and Lanime just doesn't have the same ring to it...

).

But with every close of a chapter comes the beginning of a new one. And the name of this chapter?
Biowars is a project I've been working on for the past couple of years with a small team of talented artists and the backing of a profitable media company. It's currently a digital comic book (with the first 7 issues already available to read online) and soon to be iOS/Android/Web game, with a plan to expand the property into other mediums should Biowars take off.
So I'm posting this in an effort to raise a little bit more awareness, as I feel it would be right up many of your alleys (especially if you're a fan of comic books or sweet fucking ART!

).
So what IS Biowars? In a nut shell, it's the story of a young man named Alex who inadvertently gets infected with a genetically modified virus, and ends up being targeted by a clandestine organization hell bent on world domination (of sorts). The kicker? That's just half of the story. The other half takes place WITHIN the Biocosmic universe of Alex's body, where the battle for his survival takes place as the many different parts of his immune system - re-imagined as humanoid superheroes - battle the villanous pathogen that threatens his existence.
Essentially, it's like a bad ass version of Osmosis Jones on steroids, with hookers!
...Well, okay, there aren't any hookers (but the fibroblasts do look rather slutty *wink*wink*

).
Honestly, the best way for you to find out what Biowars is to visit www.biowars.com. As I mentioned before, you can read the first seven issues of the digital comic (for ZERO monies! Yup, it's FREE! What's not to like about that?) and learn more about the world and the characters we've created. At the very least, there's some pretty sweet artwork for you to check out - much of it my own (or at least in part).
I'm really proud of what we've done with Biowars and hope you'll take a little time to check it out.
Also, while I do plan to resume posting artwork on here from time to time, if you're interested in seeing/hearing more from me, please follow me on Twitter @ Biowars, where I post new artwork, ramblings and entertainment news on a daily basis. And if you enjoy what you see, I would very much appreciate you helping spread the word by favoring/retweeting posts you find cool. Also, if you follow me, tweet at me and I'll gladly follow you back.

That's it for now, my friends. Much love!