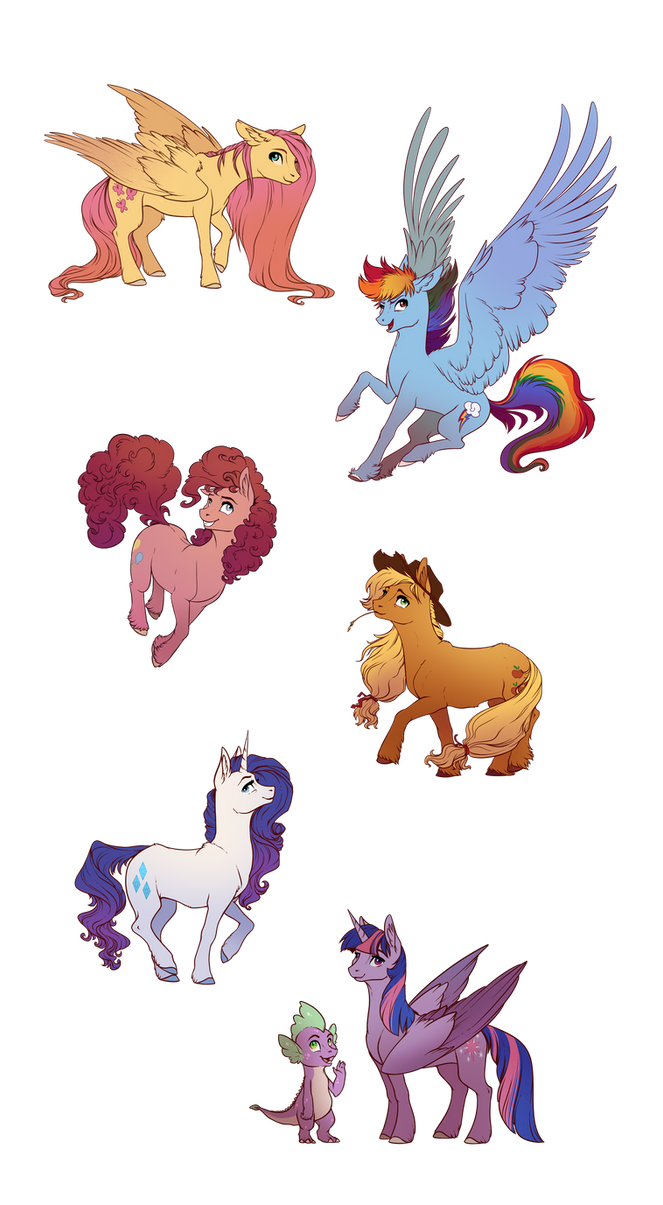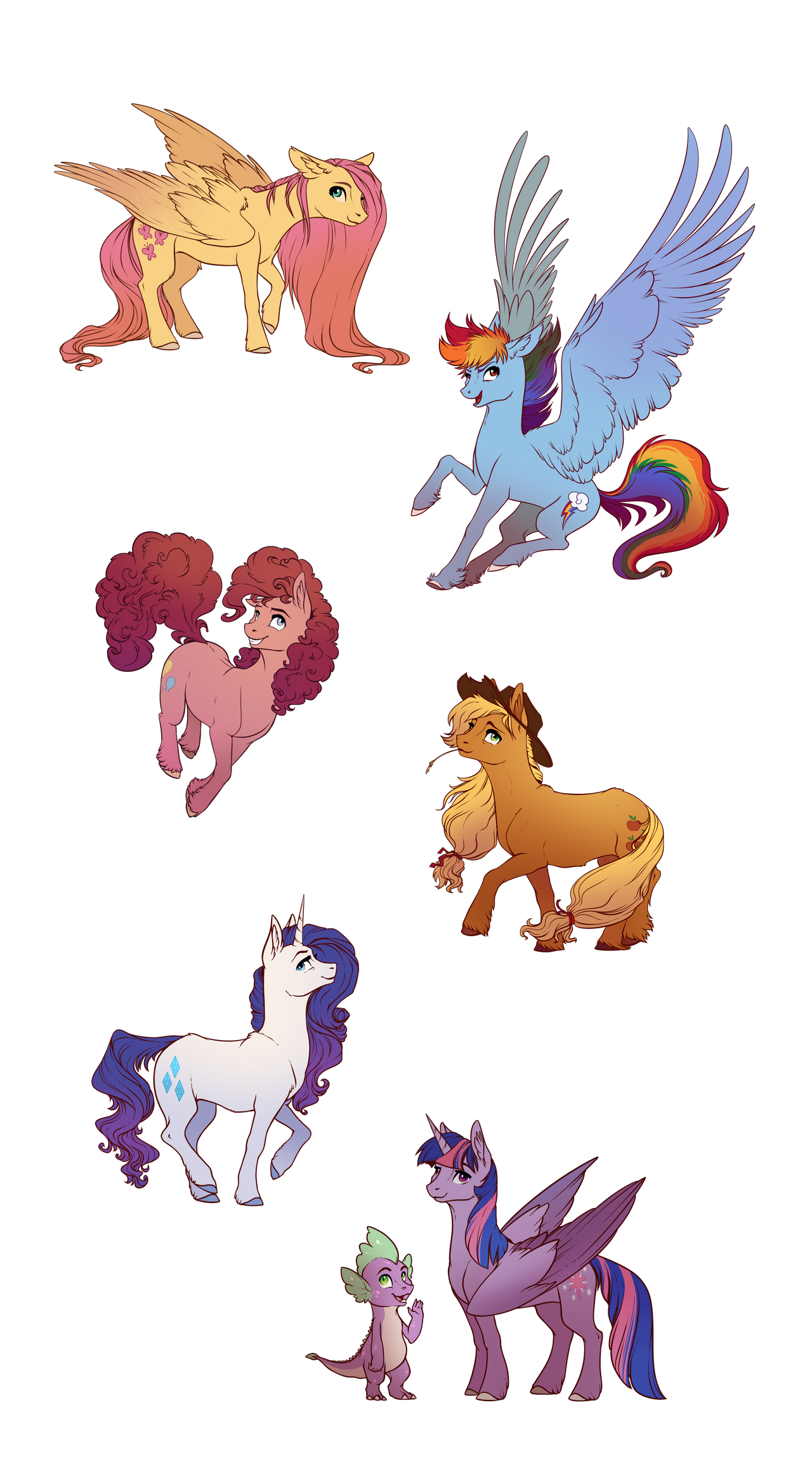 Watch

Your design has a really nice combination of a moderately realistic look and show faithfulness. Specifically:
1. I like how you gave them distinct hooves, but the hoof color is just a variation on the body color. If it's more distinct (ex. dark purple hooves on Rarity), the design strays too from the original.

2. The flare at the bottom of the legs is created by the longer fur near the hooves, rather than having weird, fat-bottomed legs.
3. You kept their hair length, style, and color similar to the show. I notice when some artists decide to do more realistic versions of the ponies, they add stuff like more defined hooves and bigger wings, which is good, but then they throw in unnecessary changes like super long manes that drag all over the ground, additional body colors, and curvy horns.

4. Bigger wings. The show wings are way too small.
5. Congrats for not sexualizing them. I hate it when the ponies have obviously human butts.
6. You didn't go too far with the realism. You gave them more anatomically believable legs and bodies. Art where they look exactly like horses, just colorful, removes the characters' expressiveness. One of things about the show that sticks out to me is the expressiveness of the ponies. I can't imagine them without the leg gestures and facial expressions.
7. The eyes aren't huge. I disliked how in the Movie, the ponies' eyes were made extra large.
P.S. Good job on Spike too, I like his head crest and ears. I rate this style 8 out 10 stars. I can't wait to see more of it.

Reply

Nice designs

Reply