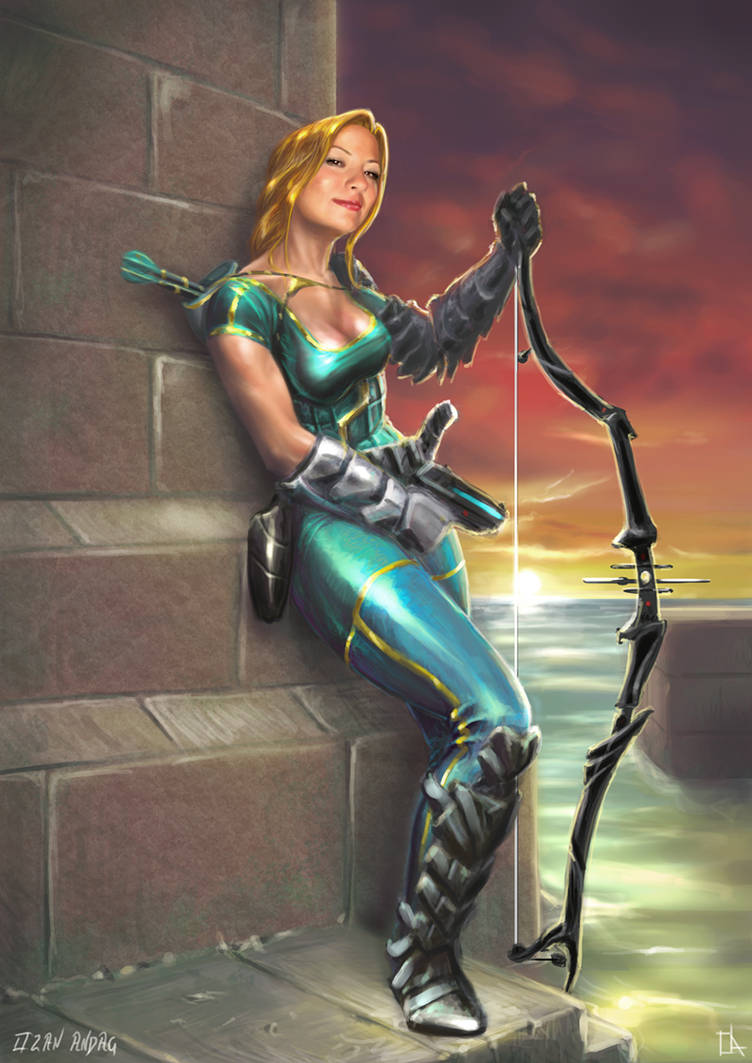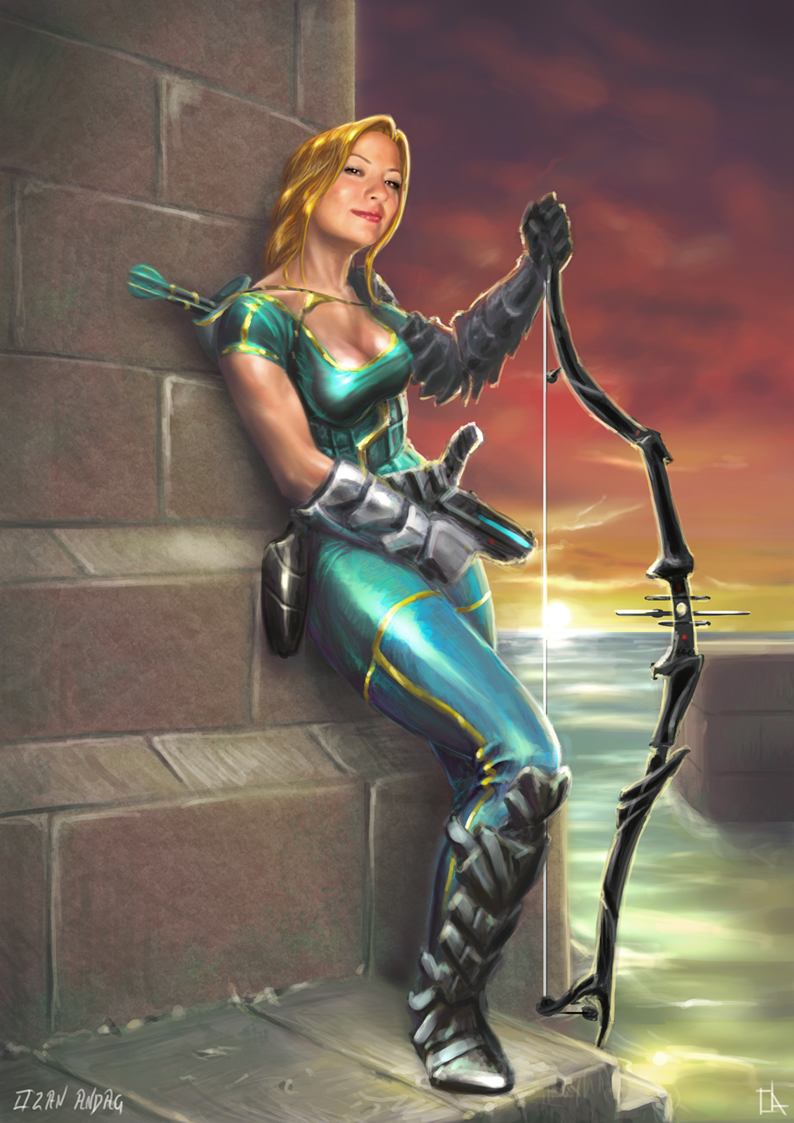 Smyrne.. a futuristic amazon princess
Herkese selam.. Fütüristik bir amazon savaşçısı çizmek istedim ve çizdim fakat, bir yerden sonra sıkıntı bastı açıkçası.. heryerde aynı render kalitesi yok

Yüz Esra isimli bir arkadaşımın fotosundan referans alınmıştır. Umarım beğenirsiniz.

Very much in love with this facial expression...also, the placement of the bow in context of overall composition is just beautiful...like the sun is about to draw back the ocean.
Reply

fun fact: amazon warriors would sometimes remove their right breast so that it wouldn't get in the way of firing a bow&arrow.
that said, nice piece

I love the colors and the detailing on the clothes and bow.
Reply