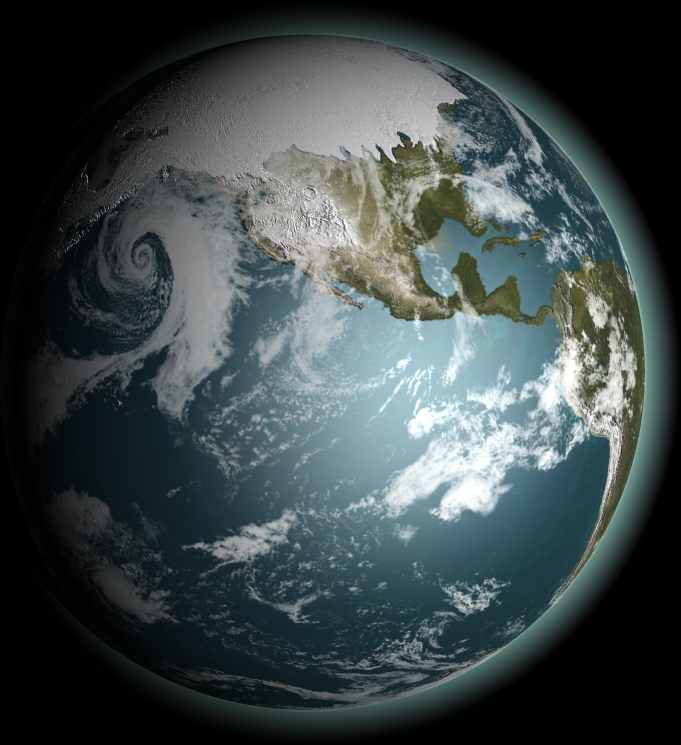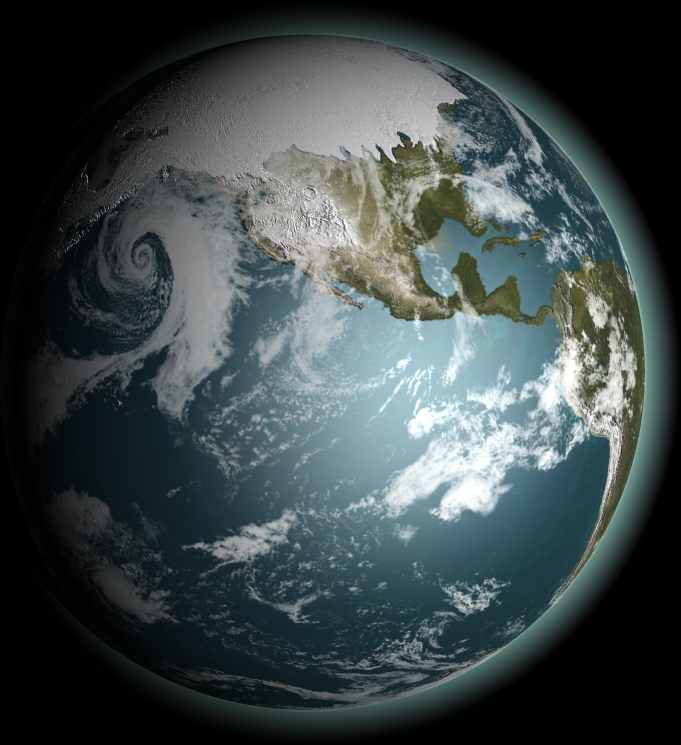 Watch

You paid attention to a lot of details here. The topography looks like in textbooks, and you also considered the lower sea level of that time (visible in the "broadening" of Florida). Your idea of a cyclone at high latitudes is reasonable, as many authors describe the Ice Age Earth as a very stormy world.
A great picture indeed.

Reply

I think its my texture that I made for Celestia almost 10 years ago. I think I still have the master files stored on a DVD somewhere. I only made the texture 1024x512. Had a larger version but it got corrupted on a hard driver that went bad. It was released under my real name, D.Edwards
Reply

Actually I think I found it somewhere else because I've never been to that site before. Also my version is much smaller in size.
Reply

Reply