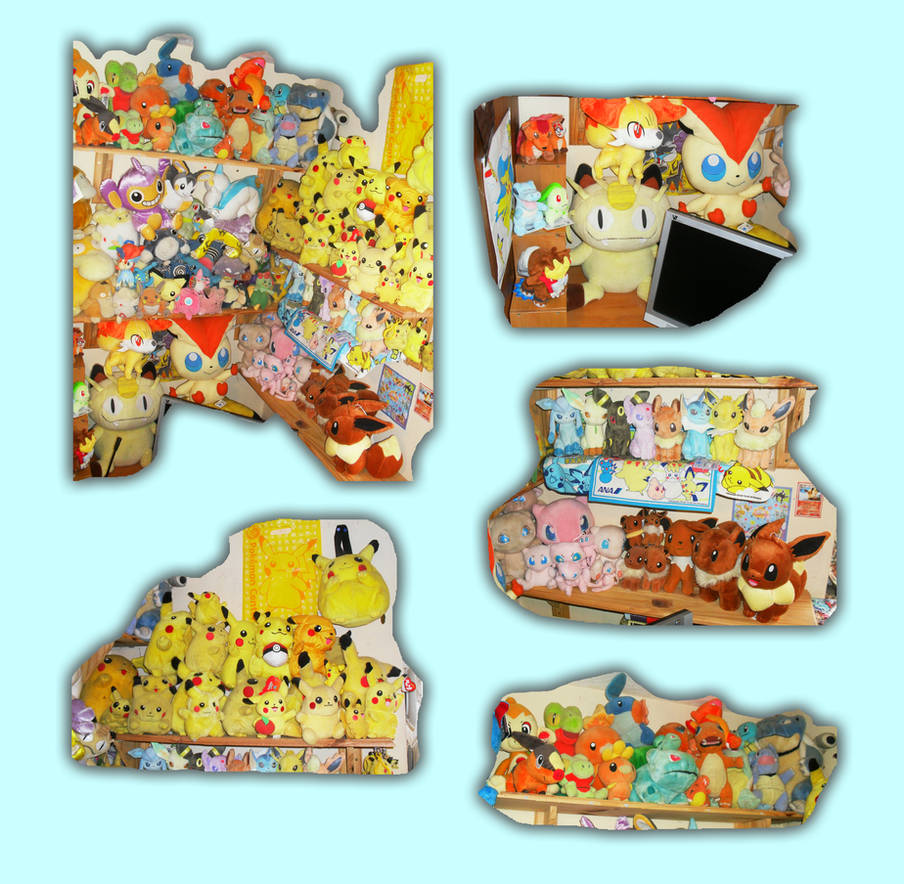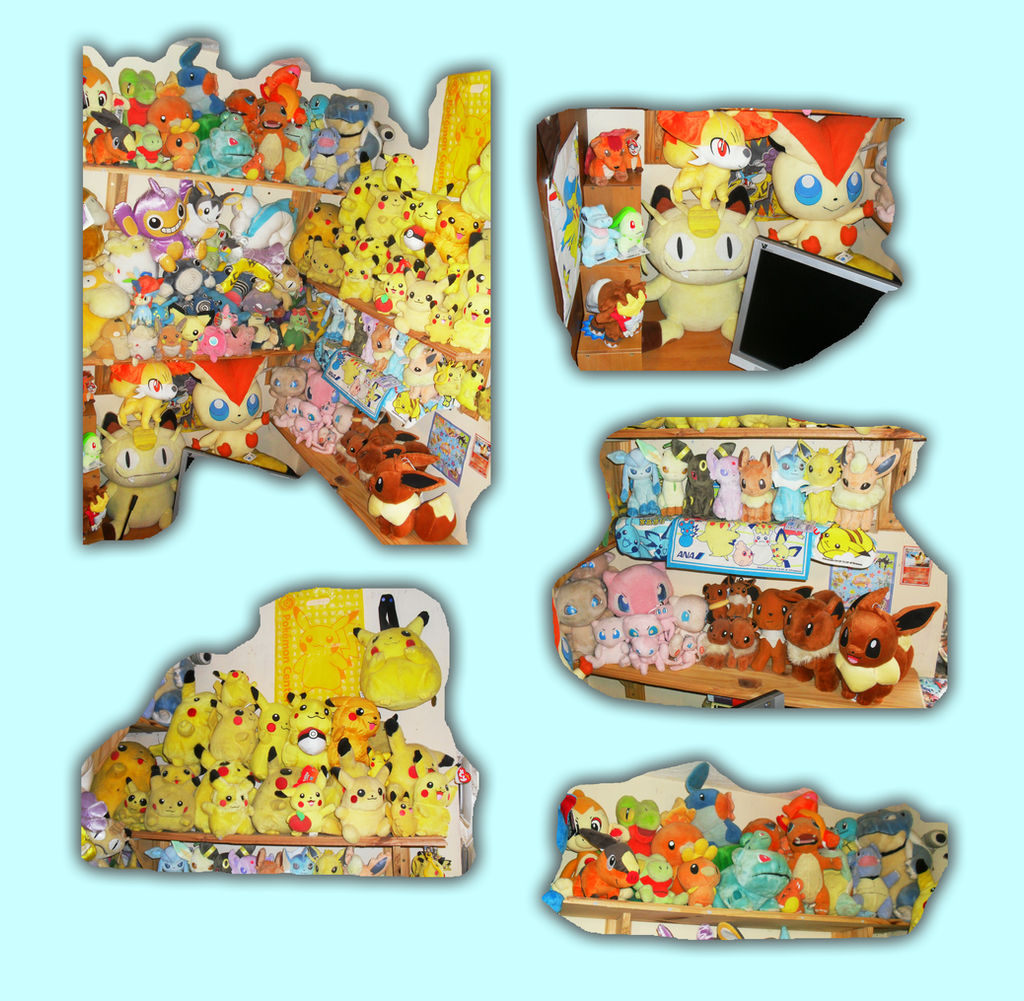 Watch
Not uploaded a picture of my collection in a while so yeah.
I had a bit of a clear out, as admittedly I had a lot of bootlegs previously, or at least what I suspected to be bootlegs. So leaving only the plush I know are legit I reorganized them a bit.
Into Starters, Pikachus, All the other crap, Mew and Eevee(lutions) and giant plushies.
I only tend to buy plush I really like now, rather than everything cool I see. So I have mostly only bough the eeveelutions set recently, as well as fennekin and the giant victini.
May redo this later as it was just quick pictures I lazily cropped and stuck together

.