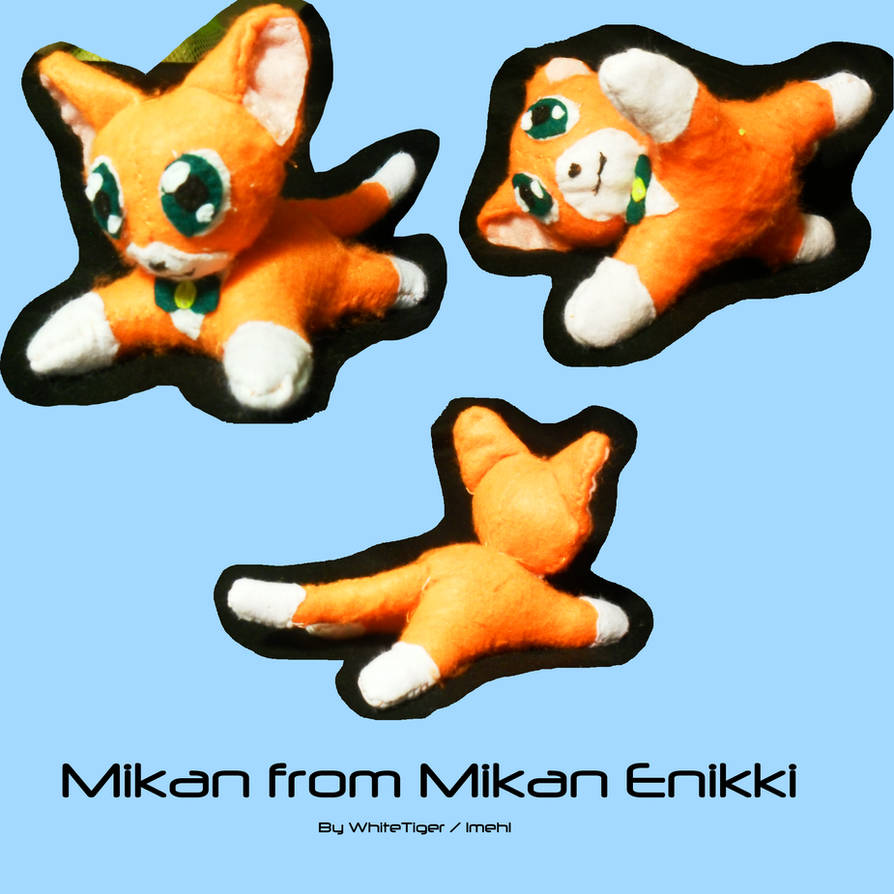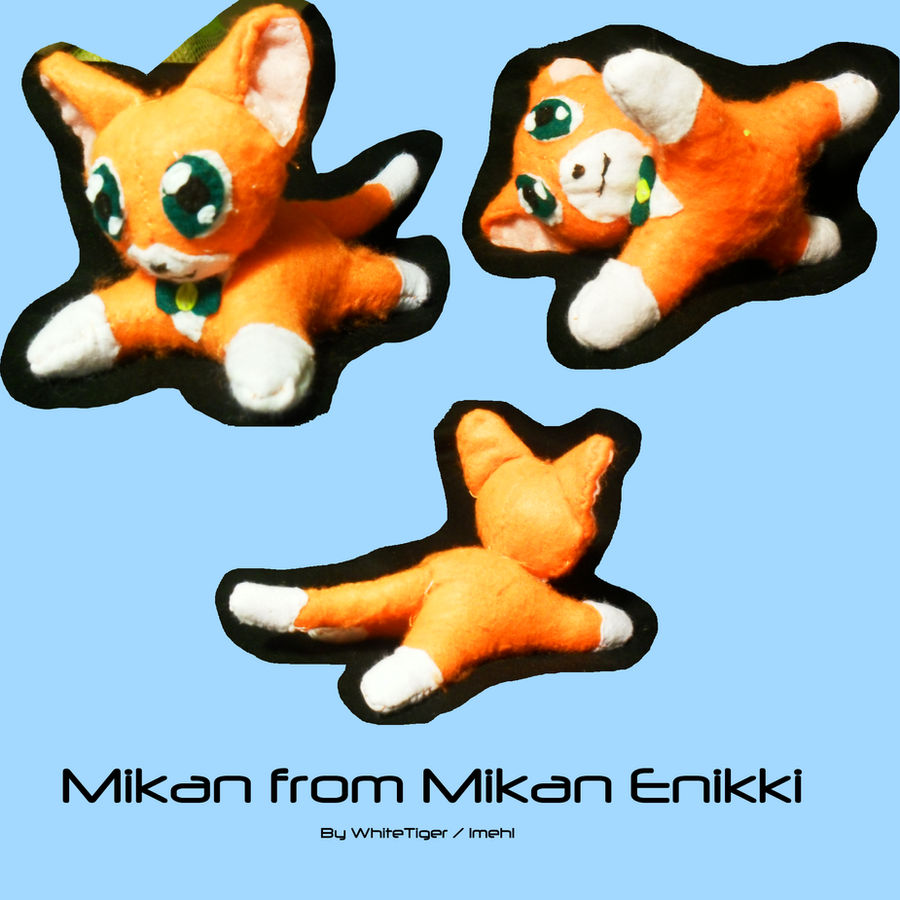 Watch
I have been watching an old and fairly rare/unheard of anime called Mikan Enikki. A fun little anime about a talking cat called Mikan and his family.
So I was bored and thought I would make a plush of him as he seemed simple enough.
It is just make out of plain felt using the closest colours I had to use. The sewing is messy because of lazyness and several mistakes where I had to redo a part, such as the ears which I originally put on backwards, and the white and pink patches on the tail and ears which I forgot to add at first.
But he turned out pretty nice all in all and actually resembles Mikan xD.
Well thank you for viewing :3.
Nippa!

Your really awesome at making plushes

It looks really cute =O -I have not seen the anime before-
Reply

Thank you :3. Its a old one I only found download versions of, not on stream sites.
Reply

Reply