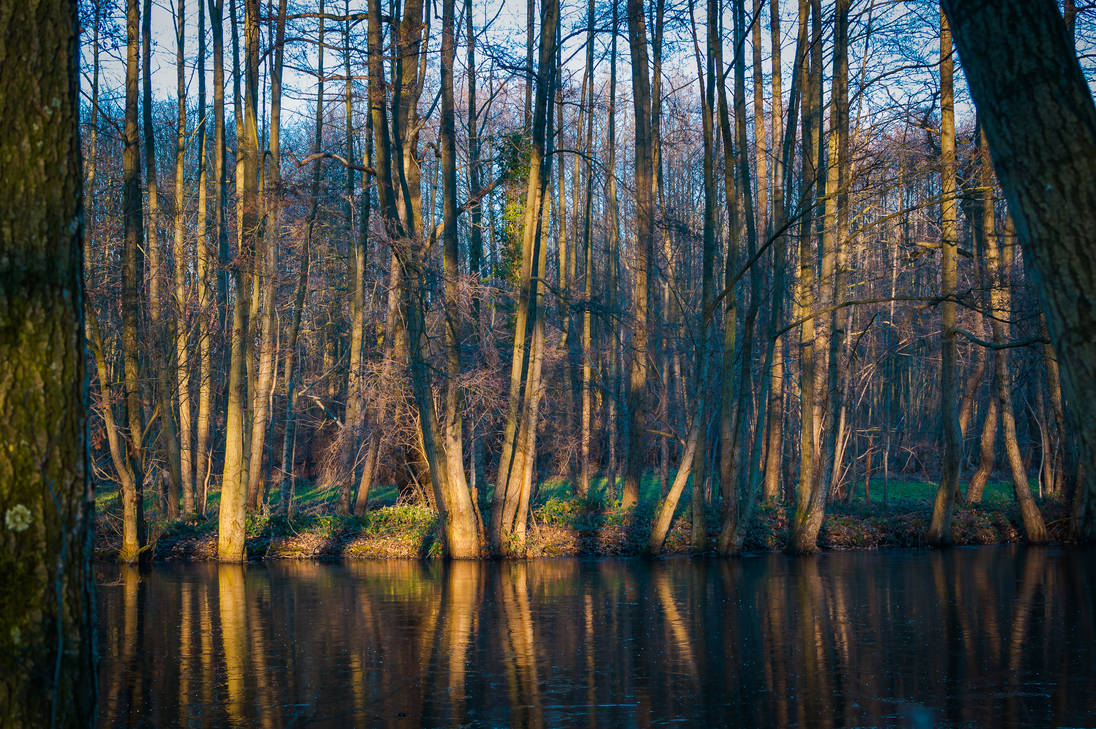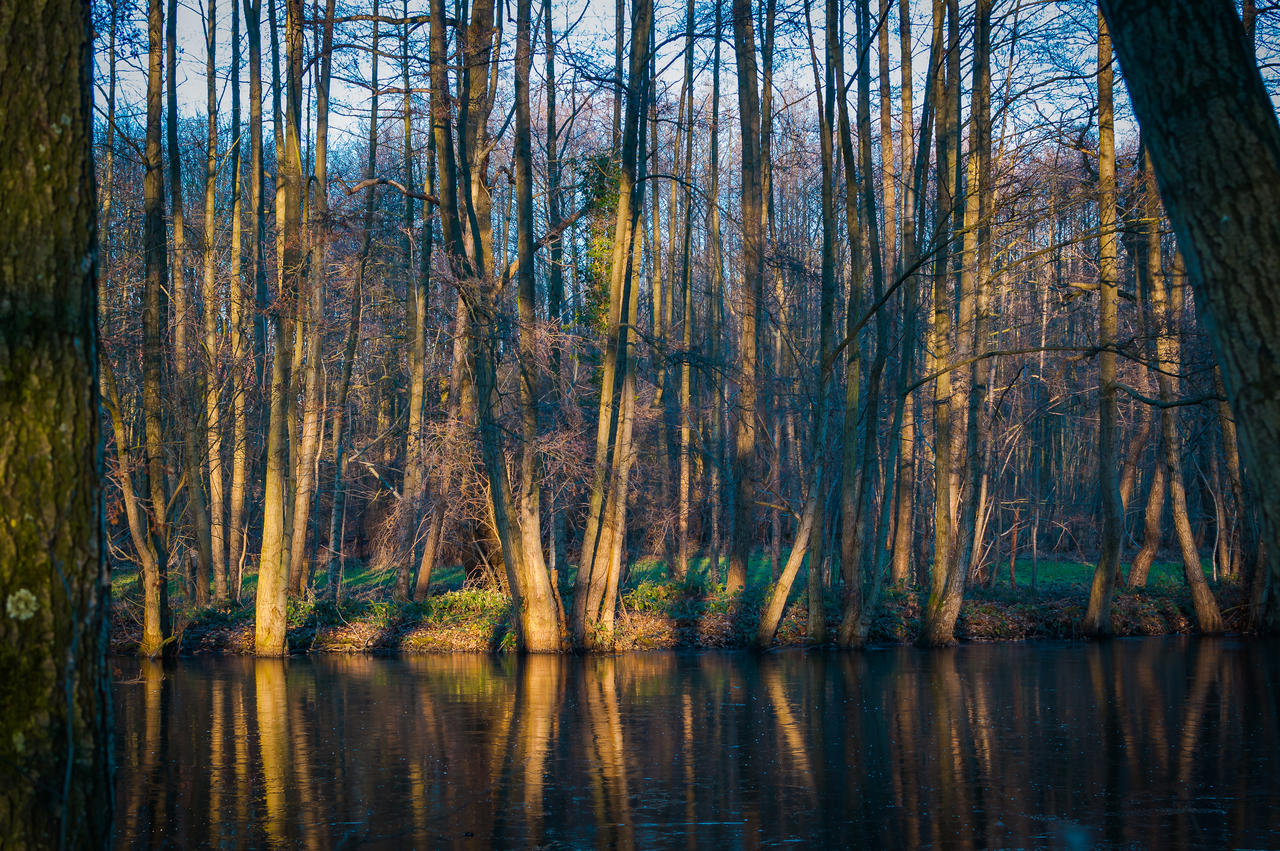 Stop walking on iceshells - German Woodlands - 21.01.2017

Feel free to share it in your prefered social media.
That would be high appreciated.

Also please check out my Donation Pool for becoming a Core Member here:
1darkstar1.deviantart.com/?giv… (thank you so much)

Download contains:
My Edit JPG File
The Good
The photograph has nice symmetry, with a tree at each side, a wall of trees at the top and water at the bottom. The reflection on the water looks nice and adds an element different from the rest of the scene. Without leaves on the trees, the sky shows through the upper trunks, adding light and colour.

The Bad
Because the trees are dense, they are a little monotonous, especially without leaves to make them prettier. If I were to take a photograph of that scene, I would put the waterline in the centre to take a little focus off the trees. Since there are trees at the sides, it would require taking the shot at a greater distance.

Conclusion
A good photograph with fairly good composition, a nice range of colour and nice subject matter.
The Artist thought this was FAIR
1 out of 1 deviants thought this was fair.