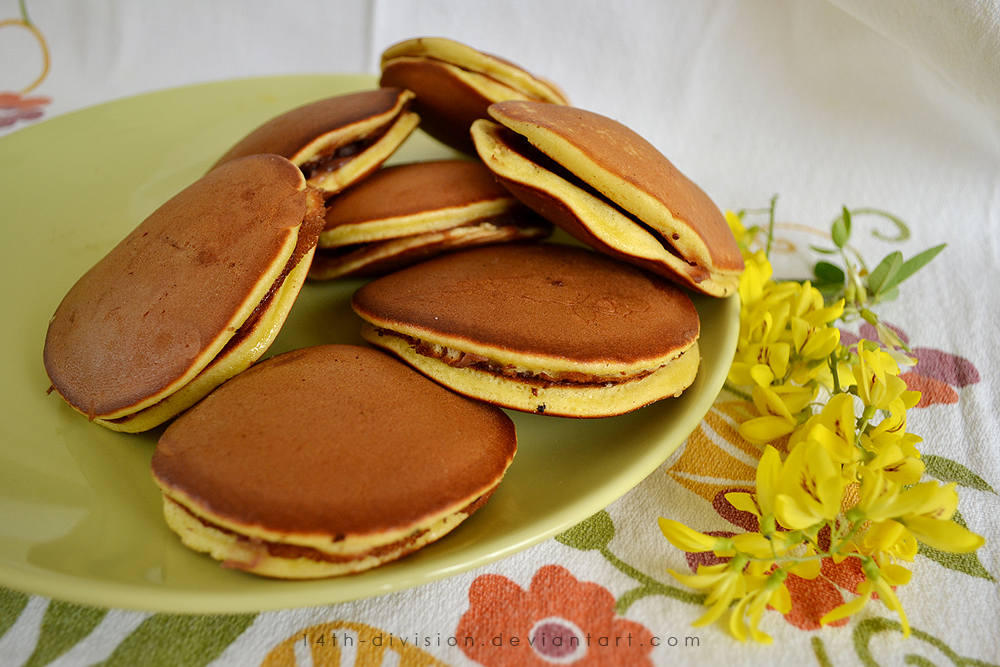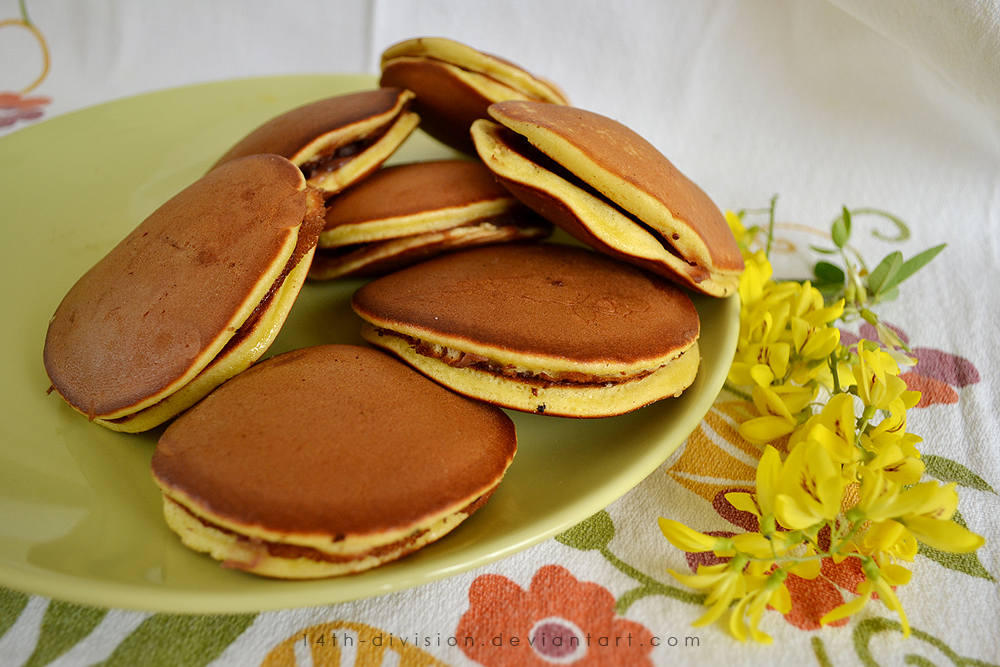 So today I've finally made my firsts dorayaki!
This is how they turned out. Filled some with azuki beans and other with Nutella. They are simply amazing!


I've eat them the first time in Japan many years ago, but they were packaged snacks from a supermarket.
These home made are another story



I've followed the recipe from this site: www.justonecookbook.com/recipe…




Reply

I made them yesterday from the same recipe but next time I'm going to use xylitol instead of sugar. First time I wanted to try original recipe but sugar is unhealthy so I'm going to try to do them healthier.
Normally they should be brighter but my looks the same. I think it's the problem with electric stove on 4 was too much on 3 not enough. I hope you know what I'm talking about

.
Nice photo

.
Reply

Hello there, :3 I saw this in the

so here are some thoughts.
First, the strong points- your lighting is perfect. The image is not washed out nor too dark, so great job there. Also, great detail; it's almost like I can taste them.
Nice setup too. The tablecloth seems to match the flowers and food perfectly.
Now, for my suggestions...I think this picture is almost too crisp- I would suggest focusing in more on a specific area (like either the food, or just the flowers, but not both). This would make the background blurred out and less of a distraction. Also, you could try adding some grain or marks to the image using gimp or another photo editor to give a sort of vintage feel. This photo is physically arranged so nicely that I wish there was something in it to make it stand out a little more. So anyways, that's my suggestions. Hope this was helpful.
Keep up the great work!
Reply

OMG!! You're making me hungry

I tried
haskap berry flavour and it tasted so good!!

Reply