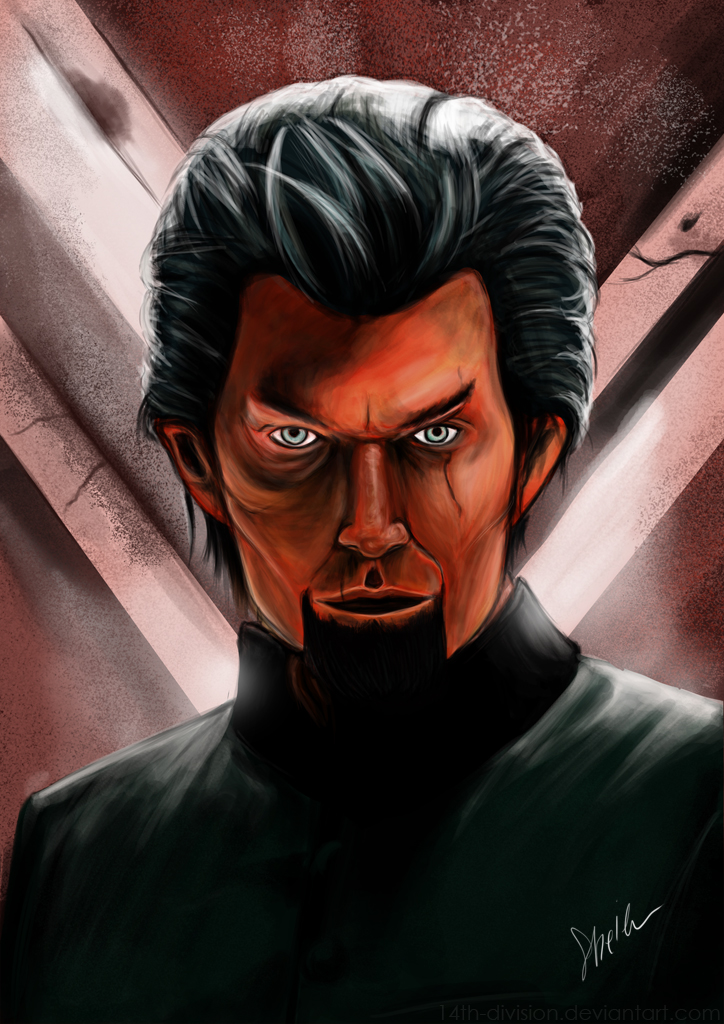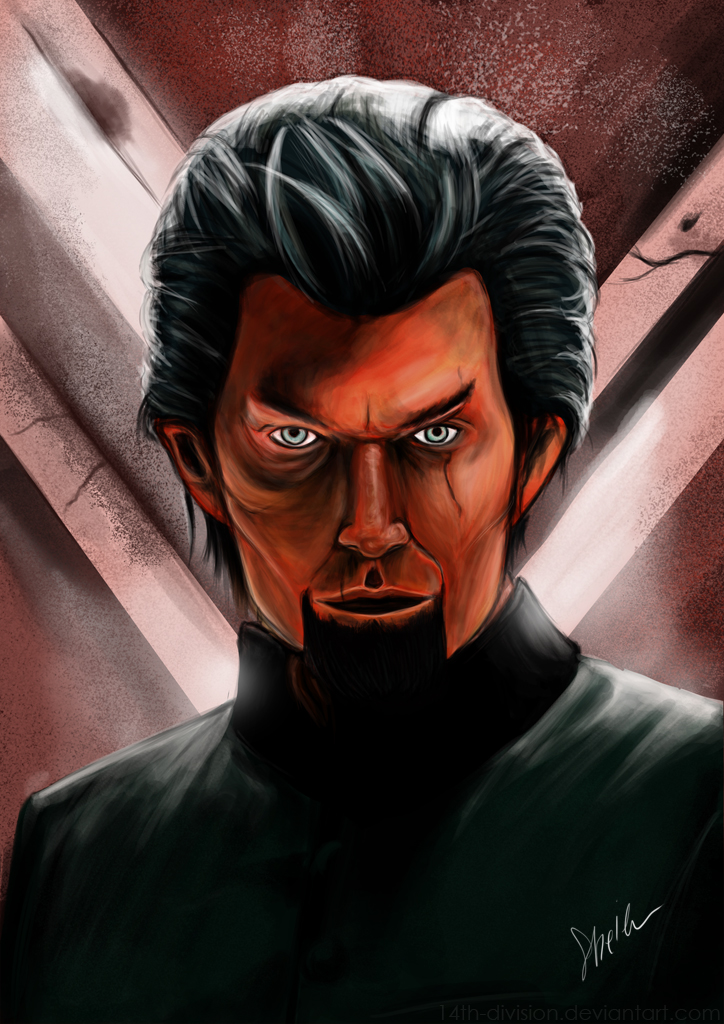 Azazel is an original character from X-Men by Marvel. At the first sight he is prominent by his reddish colour which is very well illustrated in 14th-division painting. The proportions of the character are correct with everything just in place and it really arouse fears as I believe is intented so the artist has correctly caught his expression. I expecially admire how the artist drew his hair which are done with easiness and very nice details in highlights. The character is perfectly set in the background which perfectly serves its role.
However, there are some little flaws in technique. The mouth in this lighting should have more detail and especially teeth should be at least roughly outlined. There is some wrong shadow work too. The eye bulbs are never such white and should be a little bit more shadowed in the eye corners. The highlight on the forehead doesn't match the highligh on the nose which should be the brightest part. Also the forehead shouldn't be burnt so much because the highlight in other areas is rather soft.
All in all,, it is an amazing accomplishment in just 4 hours and the drawing represent the original character more than well.

However, I have to rate vision and originality on average because of its source.
The Artist thought this was FAIR
13 out of 13 deviants thought this was fair.