Types and PricesGraySketch:
A single character, full body and in a semi-sketchy, loose-lined, shaded grayscale. Characters can be anything and poses can be as desired, otherwise it would be nice to have a few lines of personality to get an impression on their nature. Can include one choice of colour splash (where everything on the character of that colour will be tinted to it). May also include a toned background, but otherwise the background will remain white.
Style examples: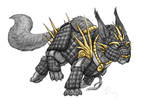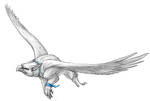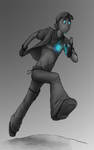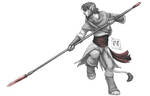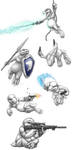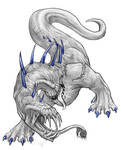 Price - 15$
Basic Commission:
A single character, full body (or less, if requested) and basic background or no background at all, based on preferences. Complexities can be anything from simple peasant to magic-wielding beasties with intricate armour. Coloured and shaded (in either soft or cell styles), but can also be just flat colours if simplicity is desired.
Style examples: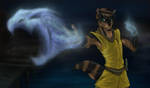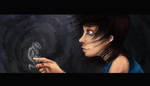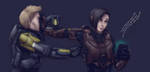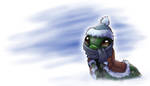 [link]
[link]
[link]
Price - 25$
Advanced Commission:
Similar to basic, only can include up to three characters in a scenic setting and background. Full body or partial, depending on the framing/composition and any possible story elements provided ('Screenshot'-like composition falls under this).
Style examples: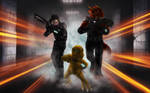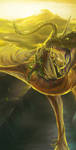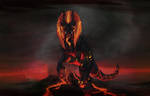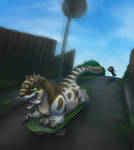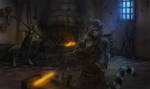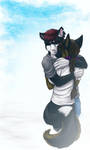 Price - 40$, (+10$ if including complex elements, such as detailed background)
Legendary Commission:
When just three characters aren't enough.. Same deal as Advanced, but with allowance of several characters. Full body or partial, depending on the framing/composition and any possible story elements provided ('Screenshot'-like composition falls under this). Please note that these types of commissions will take greatly more time than any of the others. Likewise, it is required to discuss the scene with the artist beforehand to figure out how many characters maximum it will be possible to draw for that particular piece (since character sizes/details/visibility will affect the pricing). At this present point I will accept only one Legendary commission at a time and anyone ordering will be notified if a spot is free.
Style examples: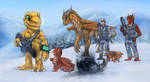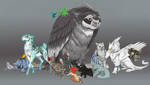 Price - 50$, (+5$ per additional character after three, up to ten / +10$ if including complex elements, such as detailed background)
Icon Commission:
For use in places where the commissioner deems them appropriate, including RPG Profiler icons for online DnDers, Star Wars players or other. Commonly a head-shot or bust, can be shaded or flat-coloured or transparent, based on preference. Alternate frame-sizes other than cubic fall under Profiler in terms of price, but no larger than 500 px on the longest side.
Style examples:
(Cubic)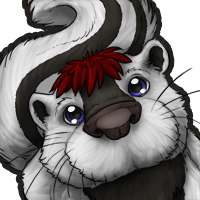 (Profiler)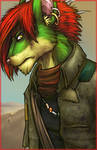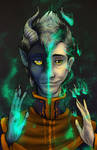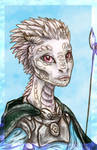 Price - 10$ (Cubic Icons), 15$ (Profiler Icons)
Character Sheets:
Still closed, still need to do some research on them.
Terms of ServiceConcepts
References for characters must be distinct and clear, or the description of them detailed and complete. Anything not mentioned in detail will be executed with artistic creativity and thus not liable for later alterations. If an element in the sketch was deemed good enough to continue with, later changes to the consequent lineart are not likely to happen (but special cases may occur). Likewise, changes to the finished piece would only happen if the mistake is at the fault of the artist.
The characters need not be the commissioner's own, but they do have to have permission to use them (unless it's a gift).
Appropriately
I will draw Mature content, but not Adult content -
en.wikipedia.org/wiki/Entertai…
(for overall reference). The basic difference being that while romantic scenes are alright, explicit is not. Likewise with any gore or violence - blood and/or typical degree of movie-carnage = alright; strangling someone with their intestine while an eye pops out = not alright.
Contact
I prefer contact be through messenger programs, although e-mail and DeviantArt notes work for the same effect. Artwork confirmation and approval checking works on three stages: Sketch, Lineart and Shaded/Finished (and optionally, Flats, though it tends to bleed into Finished). Commonly each commission is worked on one at a time, though if the commissioner does not respond within three days without prior giving notice to possibly being unable to do so, the commission is put on hold in favour of the next one in line until a reply is received.
Please give a few days to process the received commission at the start to work out possible questions and/or get an idea/feel for the piece to then go from. If there has been no return response from me in a week and it is noted that your piece is in the works presently, please send me a nudge, as some aspects of real life may have made me lost track of time. Commonly, each stage of the work takes slightly over a day (possibly up to three when colouring, if the piece is intricate) although as mentioned, outside factors could delay.
AIM: Jade Darkwing
(RIP, poor AIM)
Skype: d.arcanlan
MSN
/E-mail: mirkun@hotmail.com (RIP MSN, too)
Tumblr: sphinxdrawsstuff.tumblr.com (Asks are open)
Alternatively, Notes on dA also work
Payment and Method
Payment should be through Paypal only (as living in a small country limits options), and can be either in USD or the conversion equivalent of Euros, whichever is easiest on the commissioner. Transfer must include the name of the commissioner and a short note about the piece it is payment for (character name usually suffices, if it has been included in the initial commission description). Payment should be sent after receiving the initial sketch, prior to lineart being drawn, but may also be sent up-front if desired.
A commissioner is entitled to cancel the work at any given point, as well as to a refund. However, if the work is already past the Sketch stage, the refund will be partial depending on how close to completion the piece is, a minimal of 5$ for Basic, 10$ for Advanced and 3$ for Icons being guaranteed (the rest based upon mutual agreement). Refunds do not apply to finished pieces nor in cases where Terms of Service has been breached by the buyer party.
Terms of Use
The commissioner is
allowed to
Edit the image for use as icons or signature banners/ect. so long as this use is personal; display the artwork in alternate locations so long as due credit is mentioned (if the work is uploaded into the gallery/tumblr, then preferably with a link back to it); print out the artwork if they feel like it, so long as no profit is made from the prints.
The commissioner is
not allowed to
Claim the artwork as their own (character designs are except from this); distribute it for personal or corporal profit or gain, or for use as advertisement for themselves; enter it into contests or public displays (unless receiving permission for the latter); use the artwork as concept art for projects without prior consultation.